1. Everyone keeps talking about Adele's 21 album. I should listen to it!
2. *puts album on* It's been half a song and I'm crying already.
3. Cue the flood of sad and depressing memories.
4. How does this much liquid even come out of someone's eyes?
5. This is some really good shower music; the water can wash my tears away.
6. Dear Adele, I find you to be brilliant! That's all.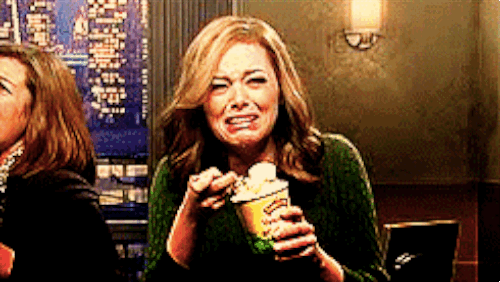 7. *6 months later* I know it's only been 6 months, but I think it's time for Adele to come back with something new. I could use a good cry.
8. It takes time, right?
9. I should give her some creative space.
10. Take your time Adele. Make your magic. I'll wait.
11. *a year and a half later* When I said "take your time" I meant maybe a month.
12. *a few months later* Okay Adele! I see you! "Skyfall" is gooo000ooood!
13. You're welcome, Mr. Bond. You've been blessed by Adele.
14. Do you think Daniel Craig cried to Adele's music?
15. Real men cry...don't they?
16. Please, I cry all the damn time.
17. "Skyfall" must be the her new single! That means album drop! YAAAASSS!!!
18. DROP it ADELE!!! Shower me in my own tears!
19. *a few months later* Adele? Do you hear me?
20. Guess not?
21. Devastation and wine is on the menu tonight.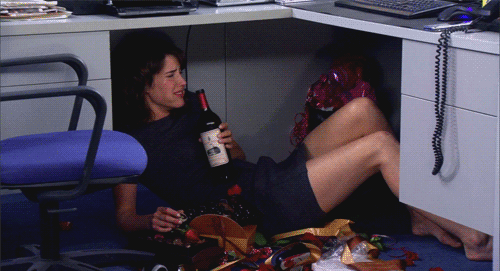 22. *a few more months later* I can't get her music out of my head. Am I crying again?
23. Wait? Is this what withdrawal is like? Not okay!
24. *A year later* DID ANYONE JUST SEE ADELE'S TWITTER?
25. You think Adele tweets for herself?
26. That means she's putting out an album right? Soon?
27. I'M FREAKING OUT!!! WHERE IS THE ALBUM ???
28. *a year passes* *frantic dry heaving* Are you even there?
29. You're still making music, right? Do you even remember me?
30. I think I need therapy. This obsession is not okay!
31. BUT I NEED HER!!!!
32. I also need to stop freaking out in public, people are staring...
33. SCREW THEM! They have no idea what this has been like!
34. *deep breaths* *longer deep breaths*
35. *More than a year later* X-Factor ? Adele? Is this some kinda joke?
36. Don't play with me, Adele. I'm way too vulnerable right now.
37. SHE POSTED THE RELEASE DATE!
38. OMG! I'm actually crying right now.
39. *screeches like a teen girl* No she DID NOT just release her first song.
40. Actual tears. Yes, I am once again in public...crying.
41. This is what a "hot mess" looks like.
42. Alright, I have successfully played "Hello" 27 times in a row.
43. *logs into iTunes* PRE-ORDERED that album real quick.
44. Okay, so this is what it feels like to be complete in life.
45. I think I could die right now and be okay with it.
46. Do you think they play Adele in Heaven?
47. But seriously, I can't go without hearing the whole album first.
48. Let the countdown to November 20th begin!
49. I totally just felt like I was kicking off the 75th Hunger Games.
50. WAIT ARE THEY COMING OUT THE SAME DAY?
51. YESSSSSS!!! I need to mentally prepare for this. *deep breaths*
52. Sorry work, I'm gonna need the day of the 20th off...
53. Maybe the 21st too!