Margot Robbie stopped by The Tonight Show to play a little round of flip cup with Jimmy Fallon — proving to drinking game enthusiasts that you definitely want this girl on your team.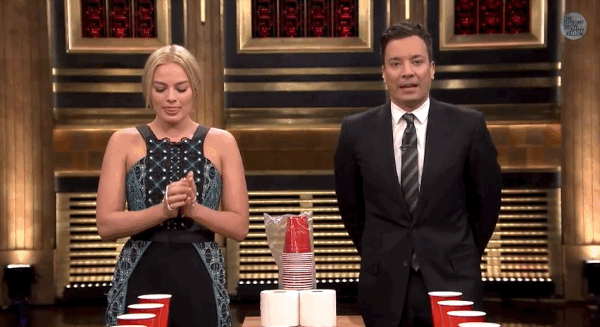 It was pretty high stakes as the two battled it out over rolls of toilet paper and some Solo cups.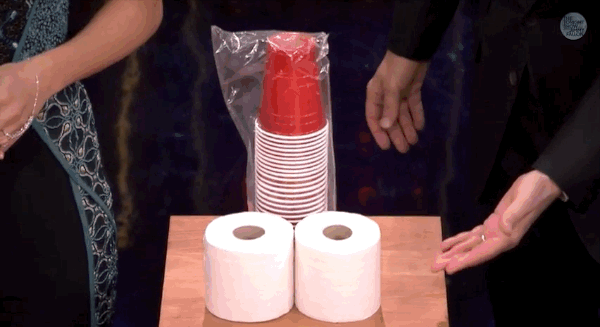 But because of the badass that she is, she continued to dominate. Look at that perfect line of cups!!!