Ice cream bars are great and all, but even better than a chill, normal ice cream bar, is one you can CUSTOM MAKE YOURSELF — which is now a dream that can become a reality at Magnum's new Soho pop-up store in New York City.
Step 1: Pick your toppings. There are 20 different ~premium~ toppings to choose from, and tragically, you can ONLY pick three. (Which was the hardest decision I've had to make all week.)
Step two: Pick your ice cream bar flavor. You can choose between vanilla bean or rich chocolate.
Step 3: Pick your chocolate coating. You have a choice between milk, dark, or white chocolate, and then the masterful ice cream magician dunks it in the pool of liquid gold (chocolate).
Step 4: Your glorious mix of toppings are beautifully distributed across the front and back of your ice cream bar.
Step 5: You pick yet another chocolate drizzle to top off your delicious work of art.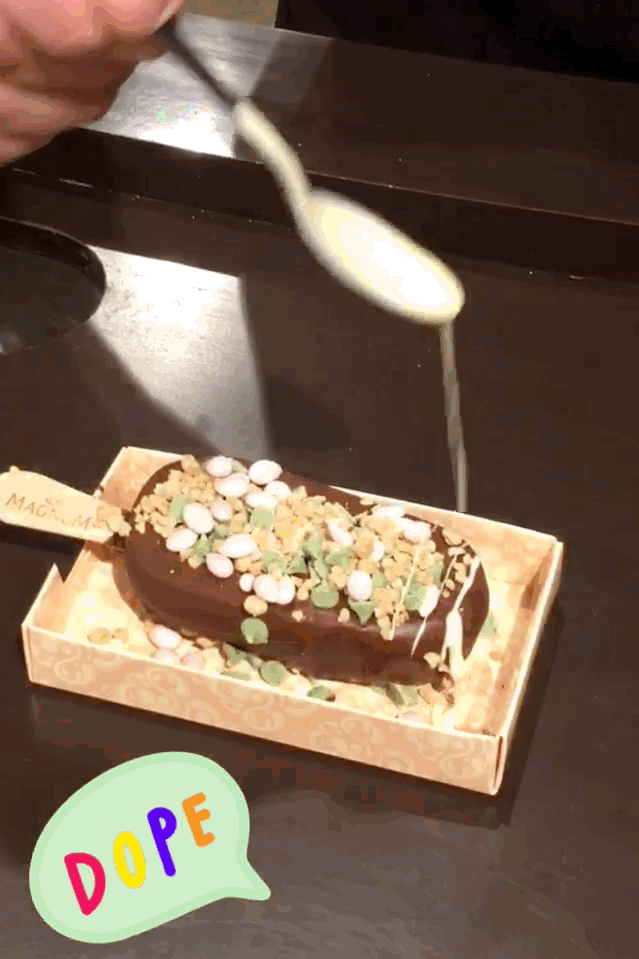 And that's it. Your masterpiece is complete.
I meannnn???!! They're almost too pretty to eat.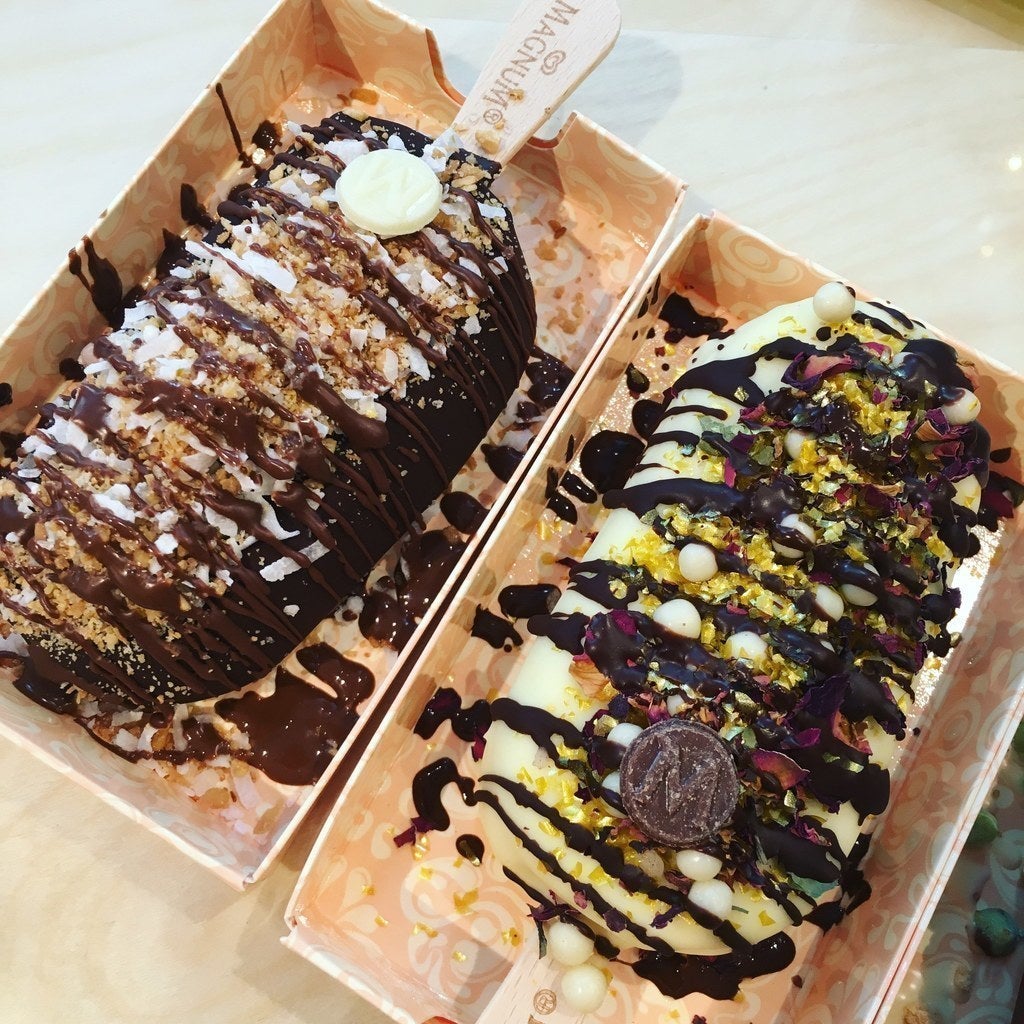 If you want to become a professional ice-cream-bar-maker like myself, the store is open now through mid-August from noon to 9 P.M. daily.