Things started out strong for Zac, with a near tie for the first few rounds.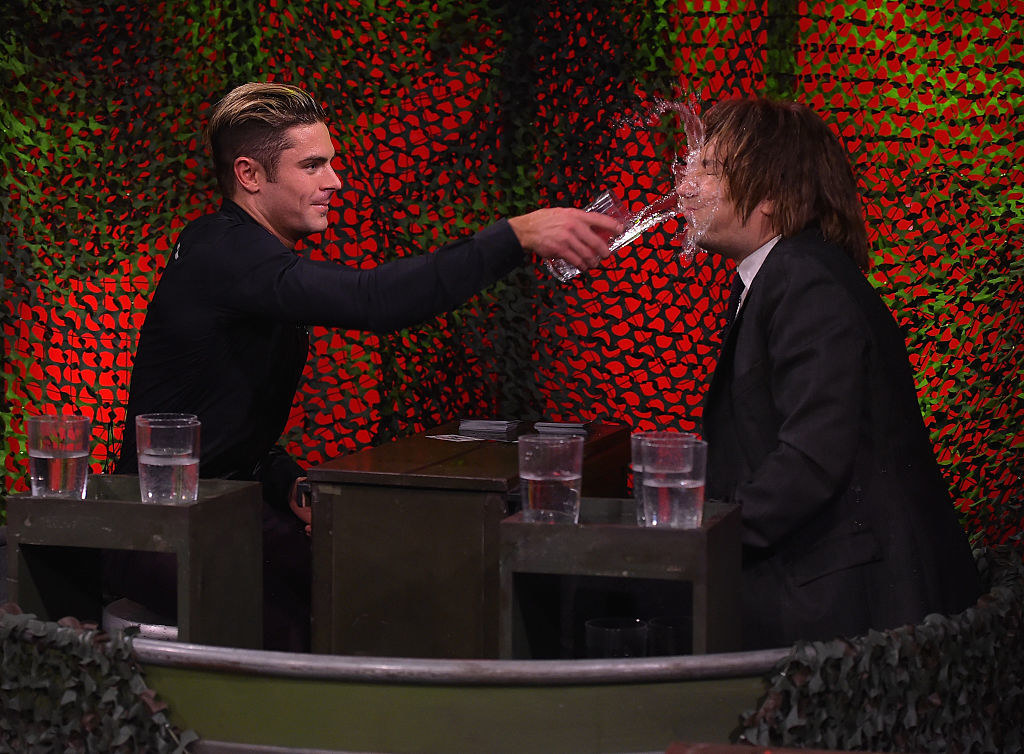 But because the Water Gods are looking down upon us, Fallon came in with a strong lead, tossing pint after pint of cool luscious water onto Zefron's beautiful, beautiful bod.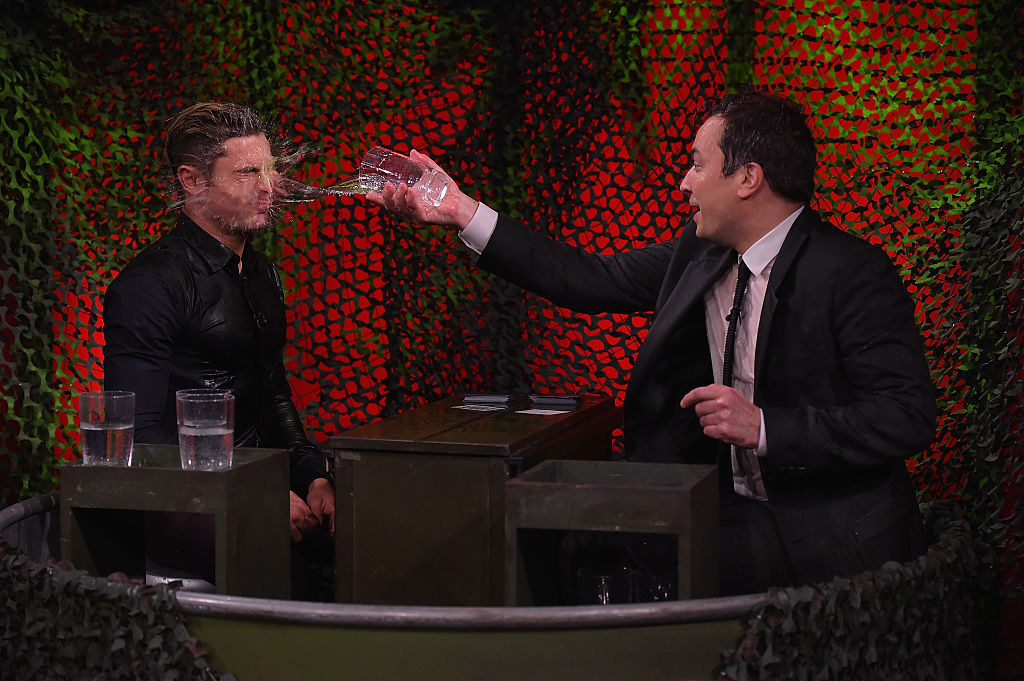 And even one down his pants for good measure.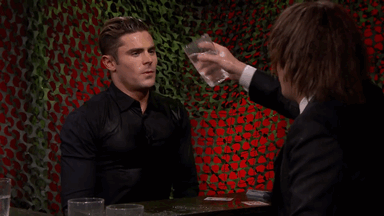 But to top it all off, Fallon won, granting him the prize of being able to blast Zac with a water cannon.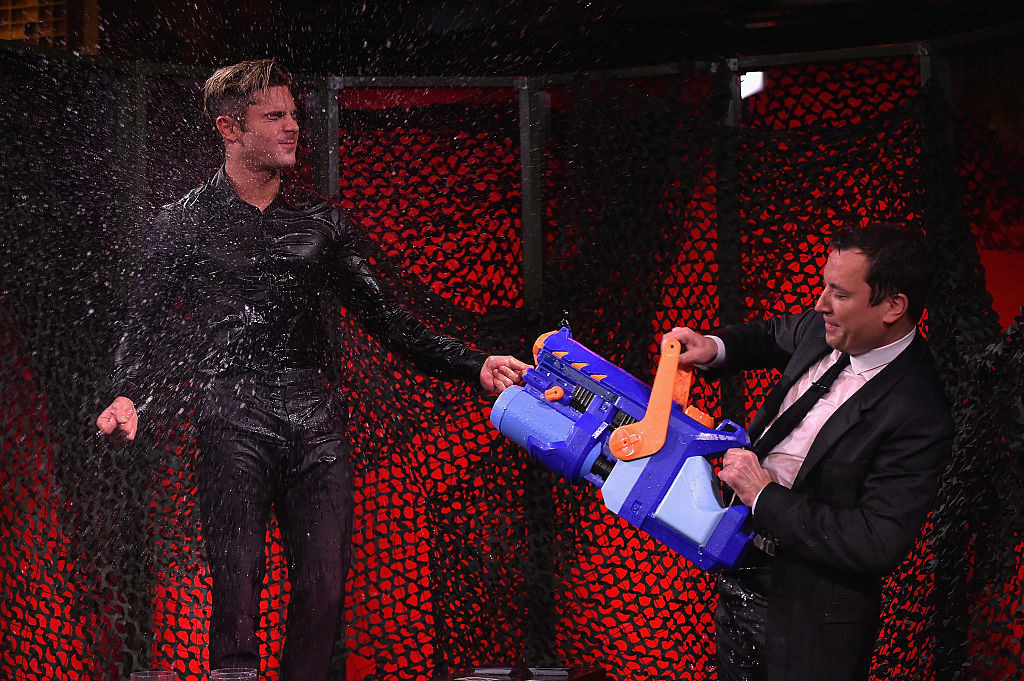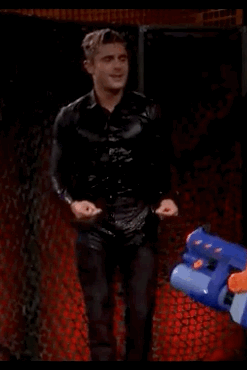 Jimmy Fallon, you're a hero.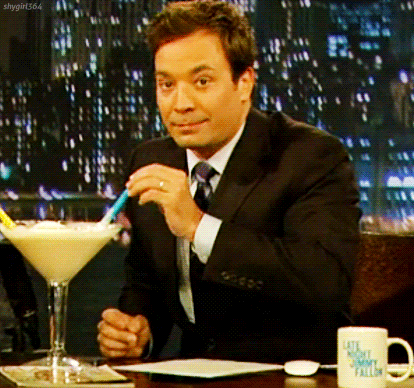 Looks like there are no comments yet.
Be the first to comment!