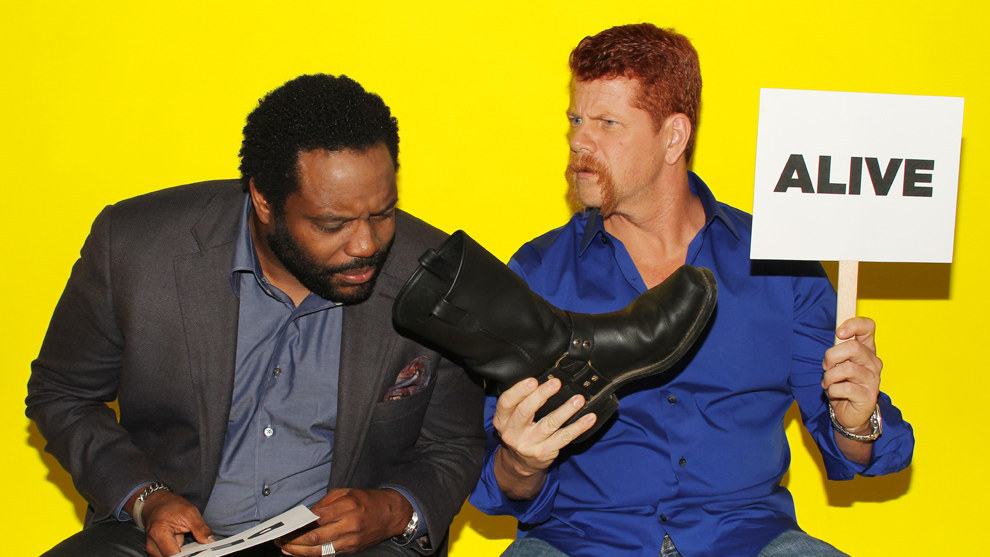 Chad Coleman (above left) and Michael Cudlitz dominate zombies on The Walking Dead as Tyreese and Abraham Ford, but staying alive in a walker attack isn't an easy feat. The hilarious duo stopped by BuzzFeed NYC to play a little game we like to call "Dead or Alive." Find out if these badass zombie-killing experts think your favorite celebs would make it in a post-apocalyptic world.
Miley Cyrus
Michael Cudlitz: Because she came in like a wrecking ball.
Chad Coleman: Instead of using the screwdriver, she tried to twerk on the zombies.
Indiana Jones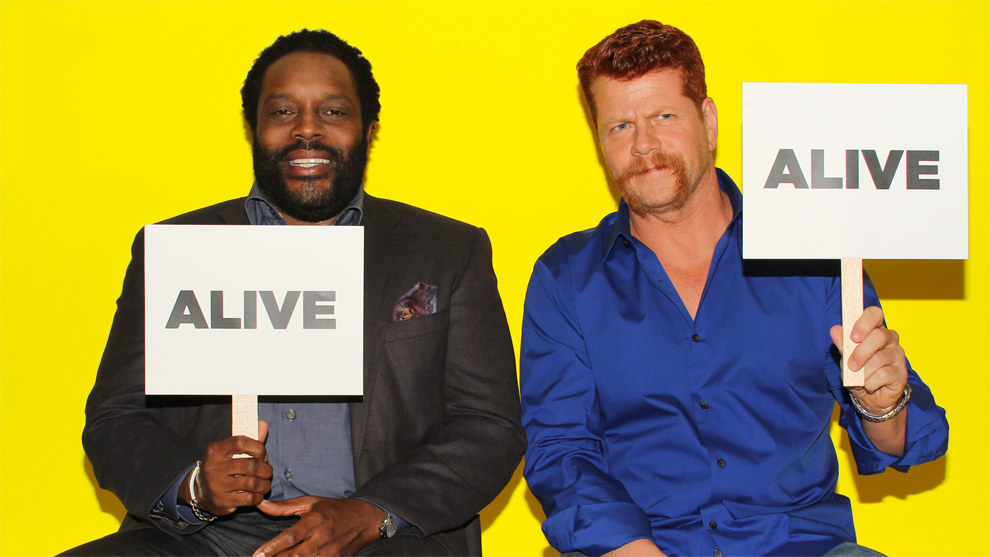 CC: Aww man, come on. That's easy! Just because.
Drake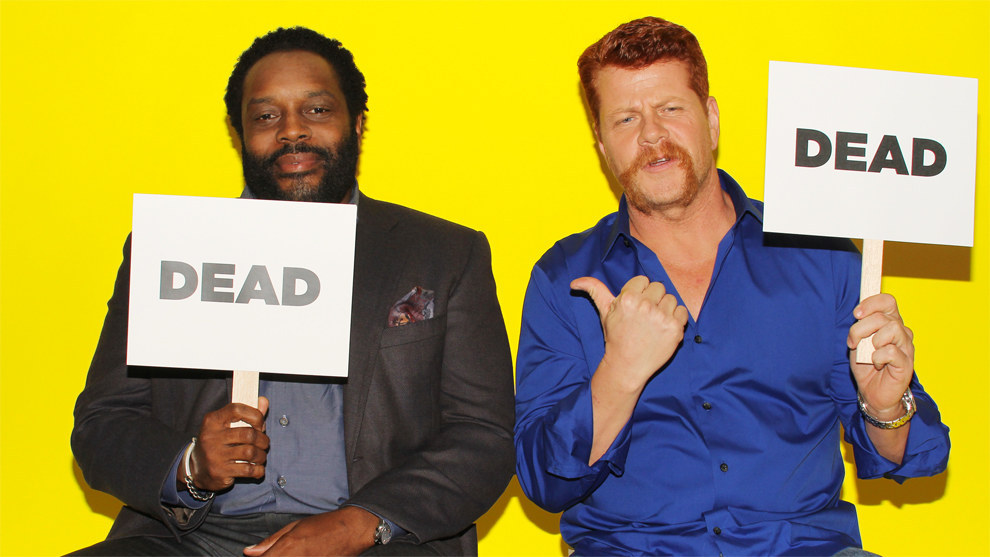 CC: A walker take you out, boy!
Zac Efron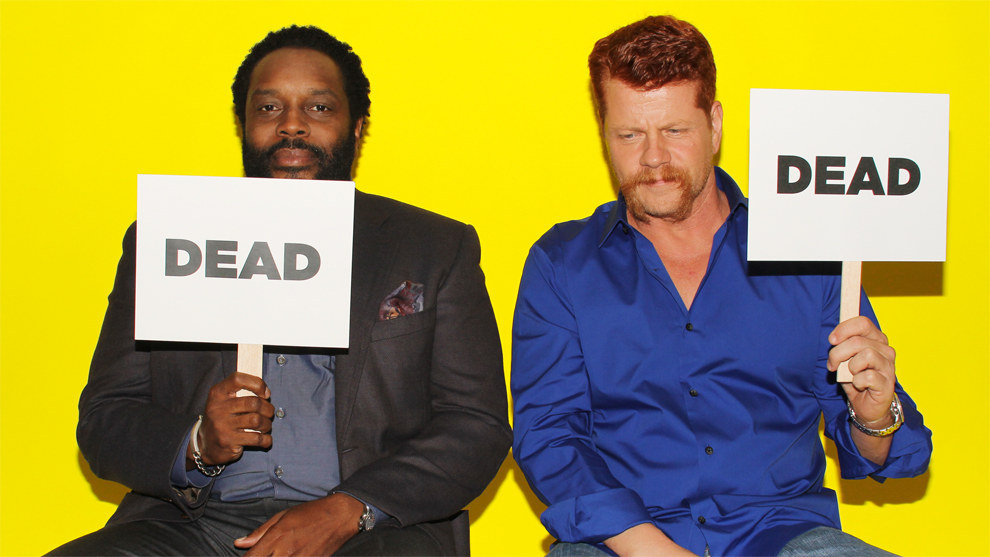 CC: Oh lord. Because my daughter has a crush on him.
Taylor Swift
CC: 'Cause she can shake it off, shake it off. I saw her at the iHeart Music Festival; the girl can get down on the stage.
Leonardo DiCaprio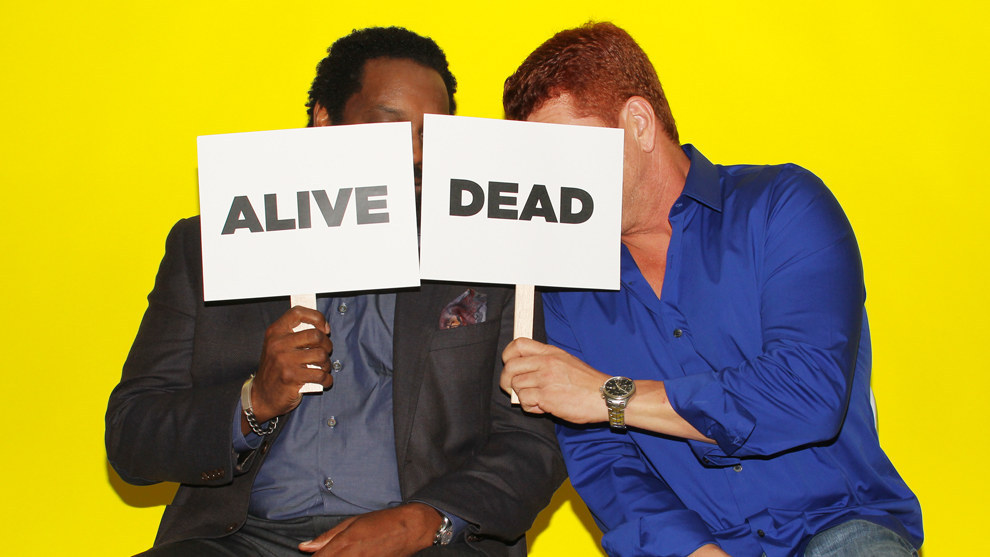 CC: There's something about him, I don't know. This ain't Wall Street, man!
MC: He didn't make it off the Titanic and they proved they could've made it on there. So, no.
Oprah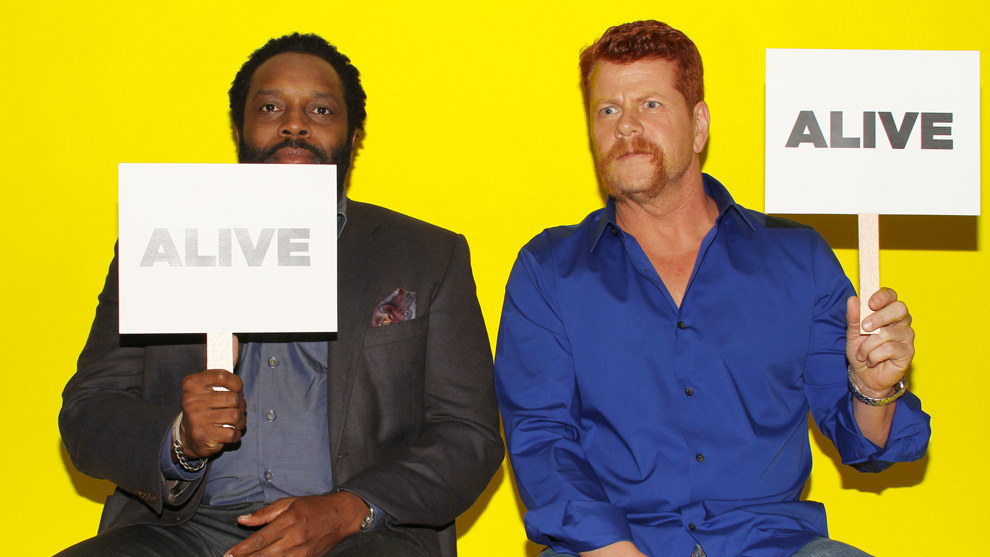 MC: She'd figure it out.
CC: She'd talk her way out of it. She'd build a network.
George Clooney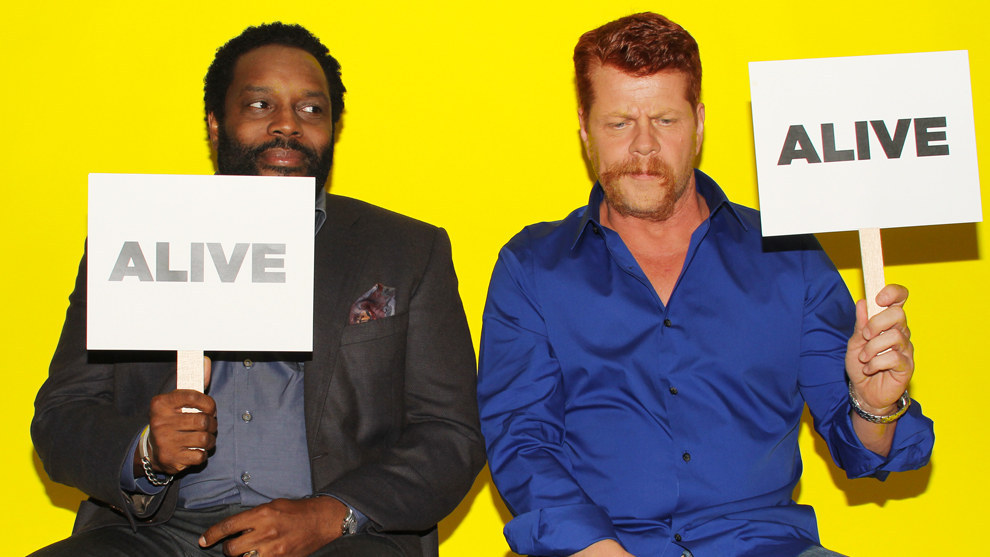 CC: Absolutely. I don't think there's anything that guy can't do. I got a man crush on him.
MC: I'm not sure why.
Snooki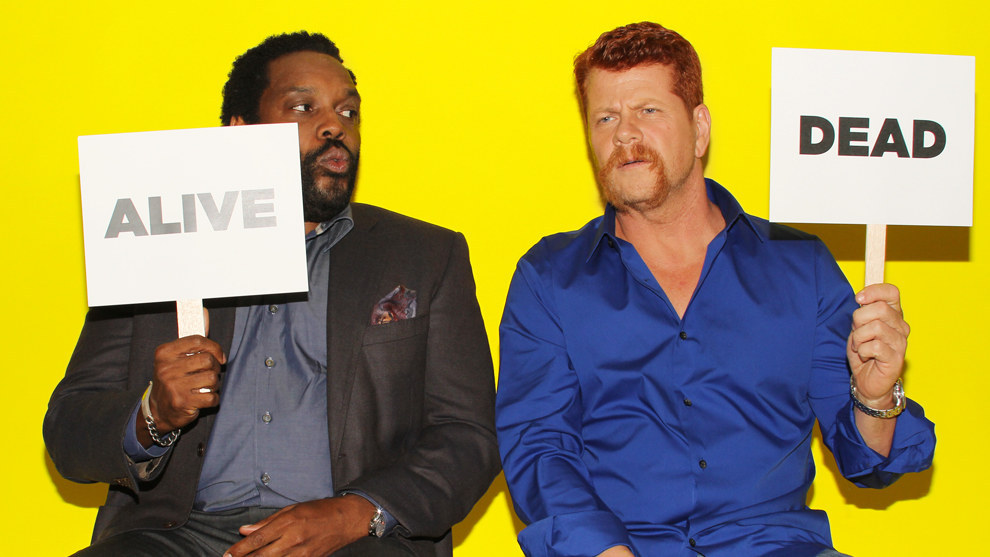 CC: Because she's from Jersey and she's Italian. Walkers, beware.
Kim Kardashian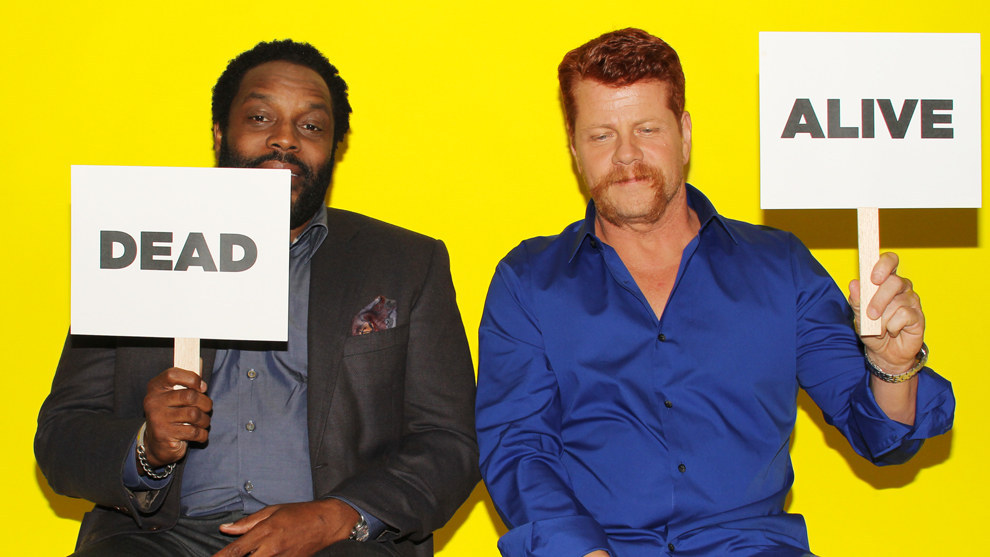 MC: Much like Oprah, and probably in a different way, she'd figure it out.
Kanye West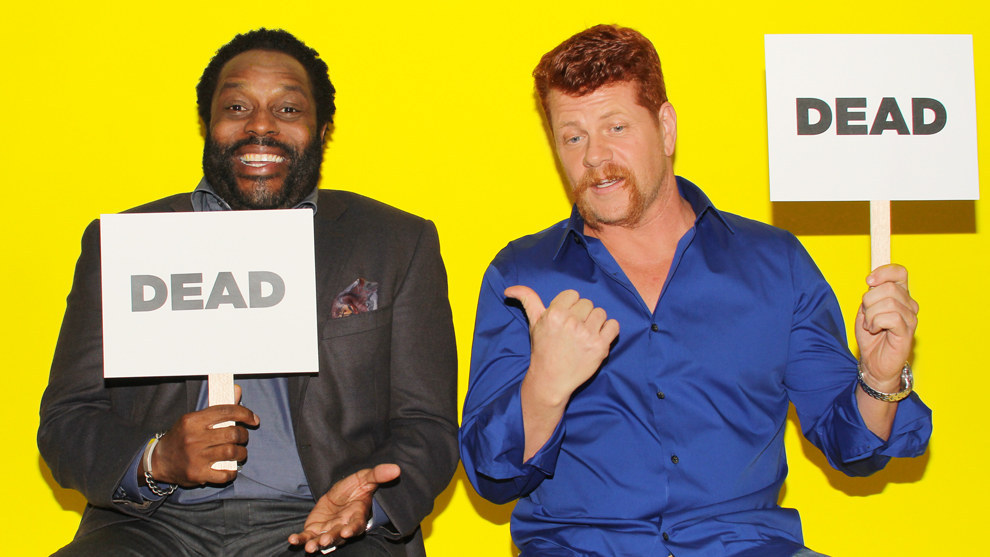 CC: Because I said so. He'd be worse than The Governor.
Jennifer Lawrence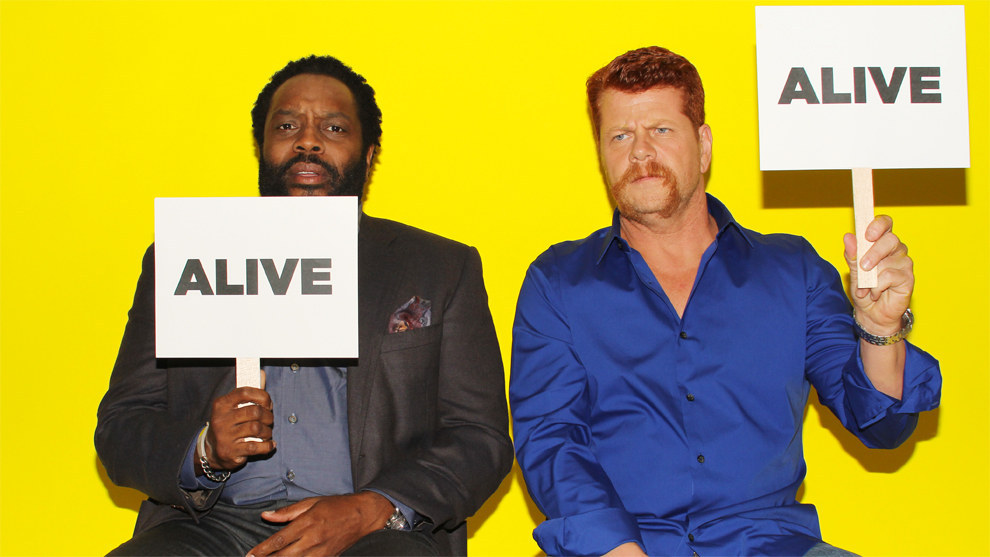 MC: She's kicking ass and taking names.
CC: That girl was in the Hunger Games! She knows how to deal.
Harry Potter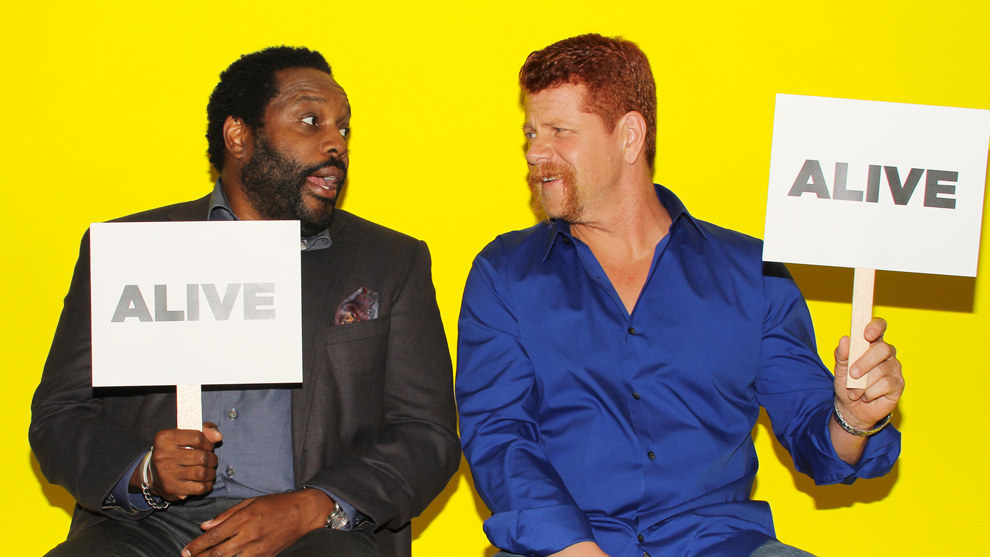 CC: I'd like to hope. That is one smart kid.
Beyoncé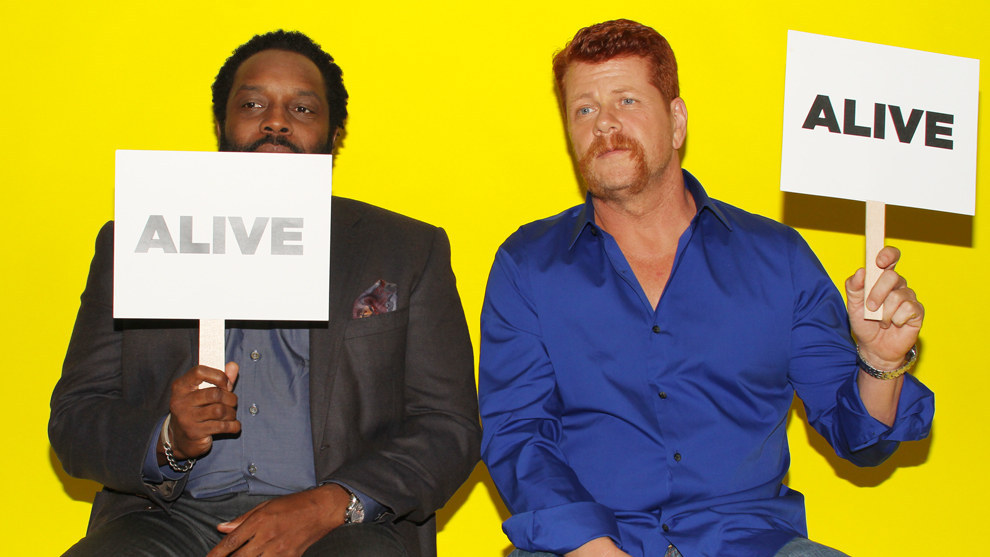 CC: Oh, yes. The walkers would be distracted.
Jay Z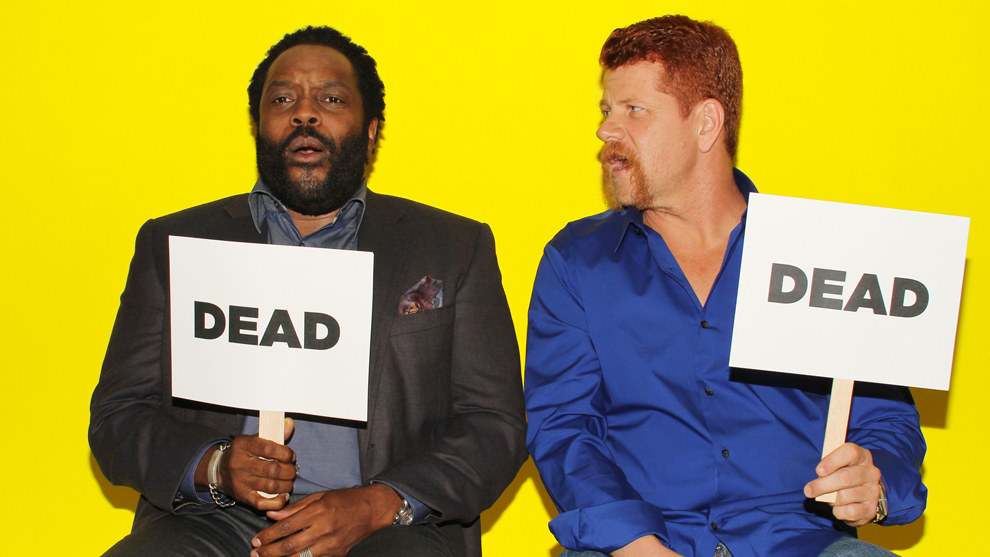 CC: I'm gonna say dead because I don't need the competition. I wanna see him as a walker. I wanna see Jay Z turn.
Nene Leakes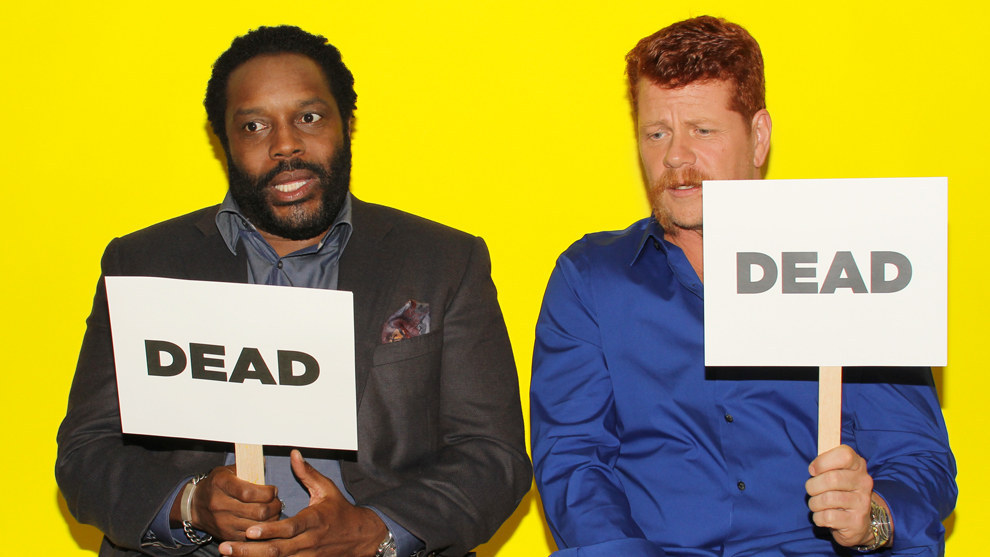 CC: Hell no.
MC: Do you know how pleased I am that I have no idea who she is?
Lady Gaga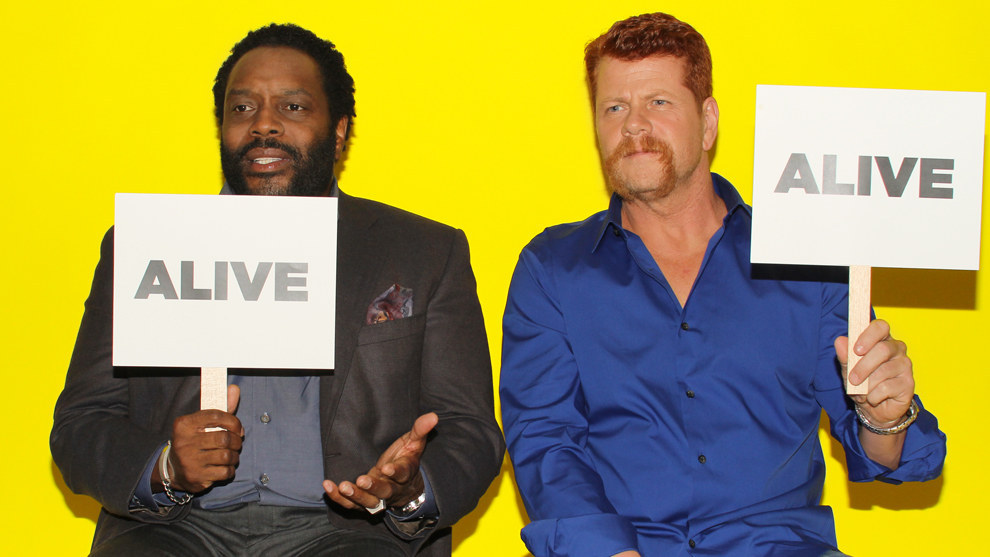 MC: She's gonna figure it out.
Justin Bieber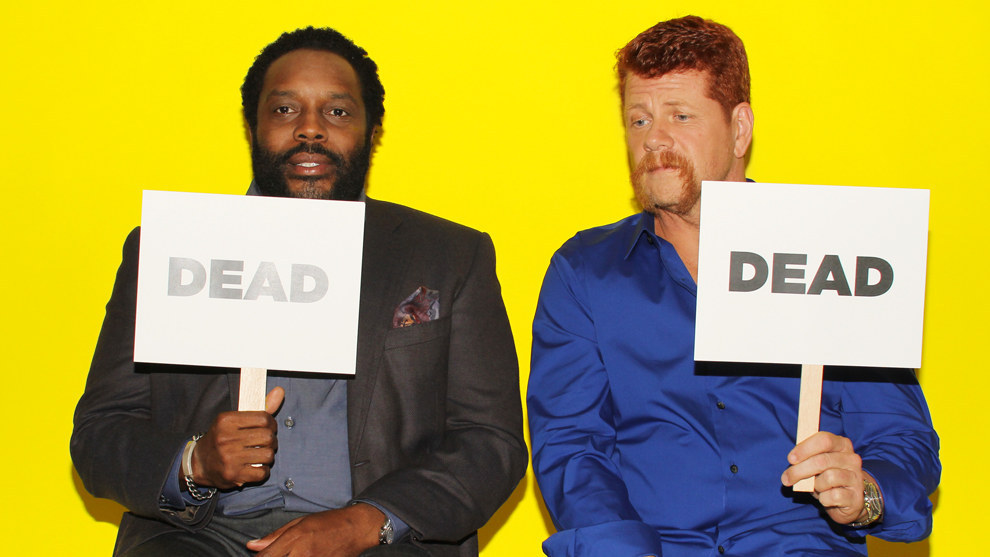 MC: Why not? He's screwing up; he'll continue to.
Ryan Gosling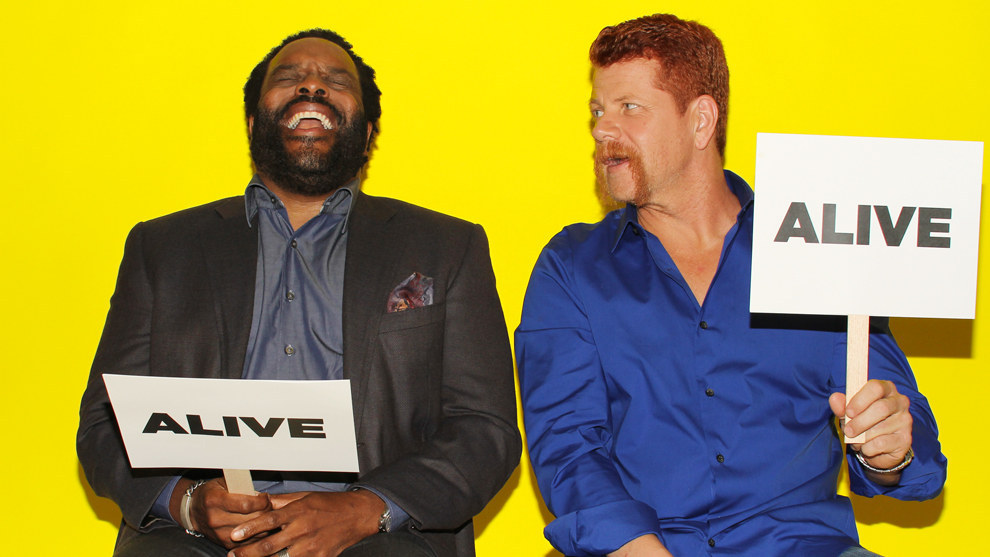 CC: I'm a big Ryan Gosling fan.
MC: He'd figure it out too.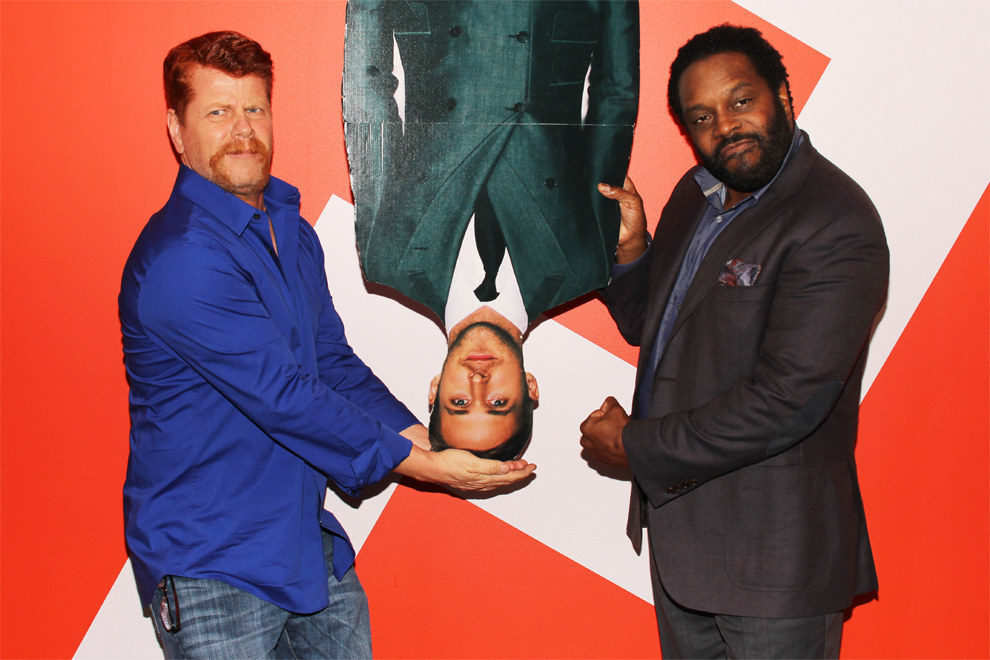 Britney Spears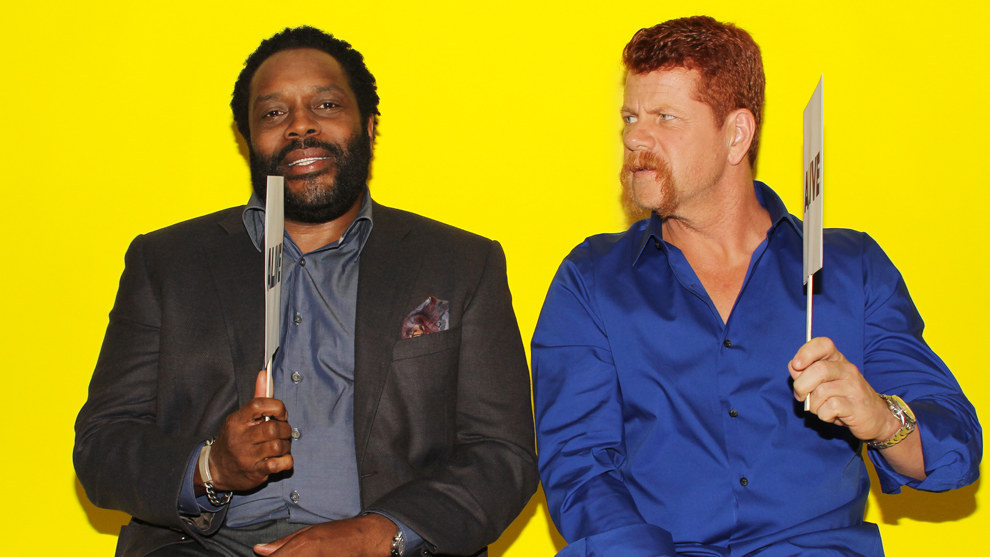 CC: Could go either way. Sometimes she gets on my nerves, sometimes she don't.
Bill Murray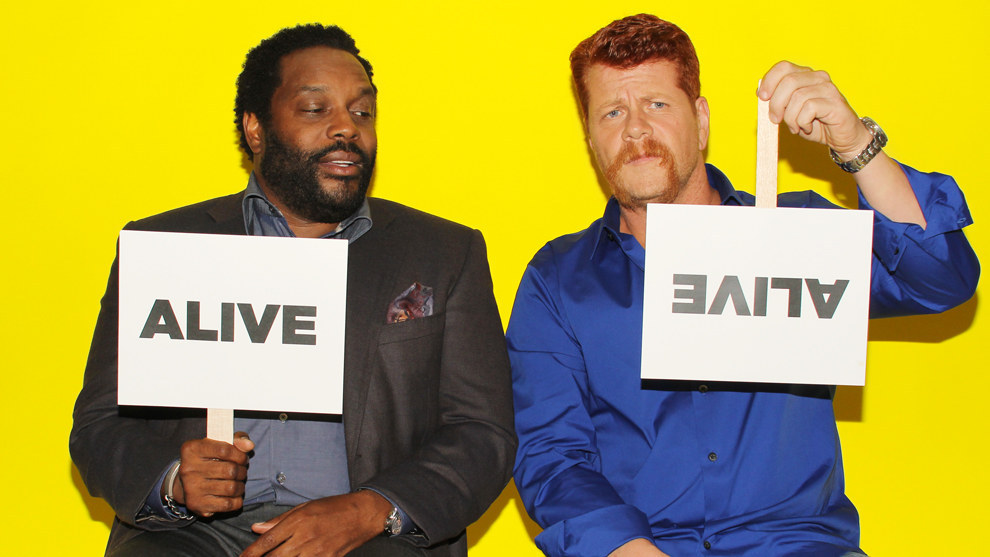 CC: That's one smart dude.
MC: Steven Yeun said that's who he would want with him in a zombie apocalypse.
Olivia Pope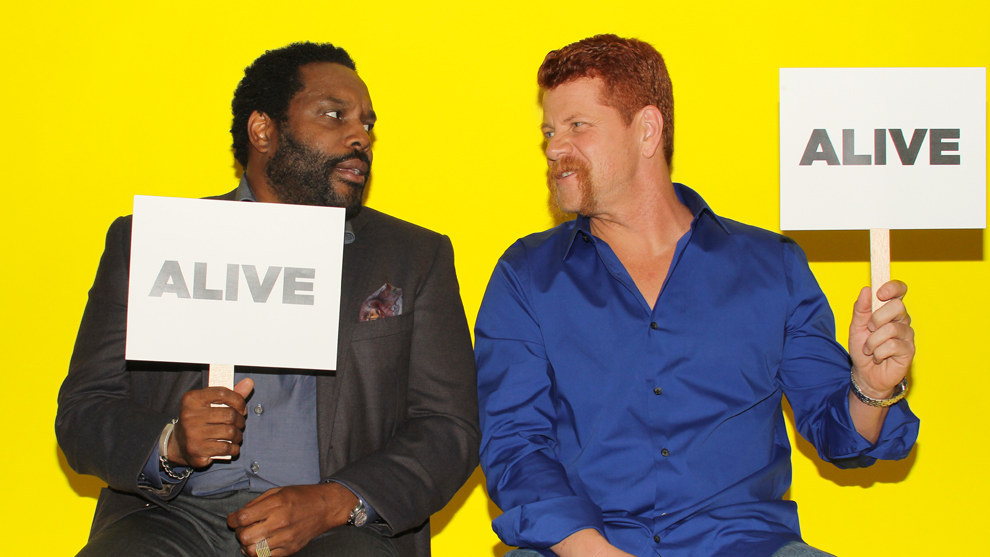 CC: Talking about figuring out — she's a fixer in real life!
Nicolas Cage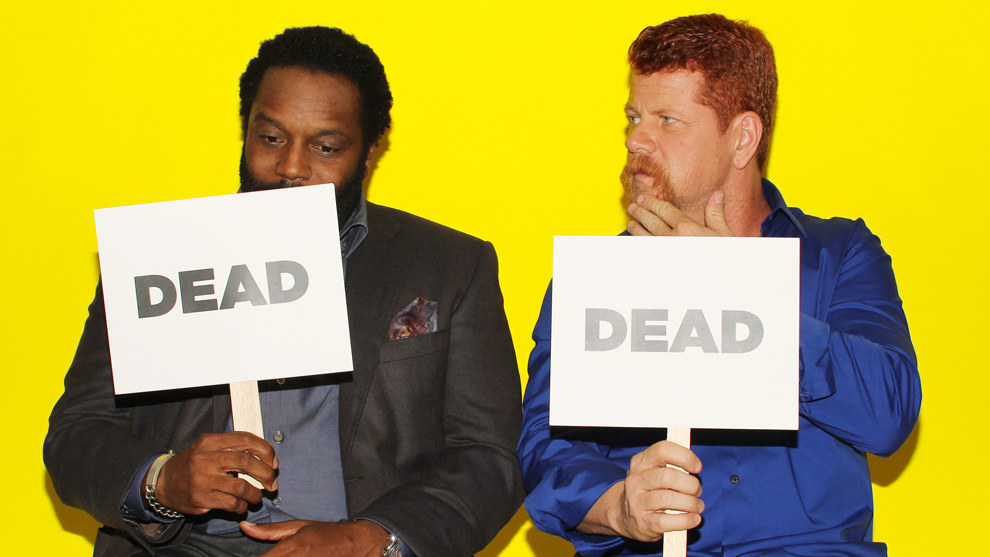 MC: Could go either way. You want him dead?
CC: Yeah. 'Cause he was supposed to do the Green Hornet and he backed out, so for personal reasons. He robbed me of the experience of making a movie with him.
Barack Obama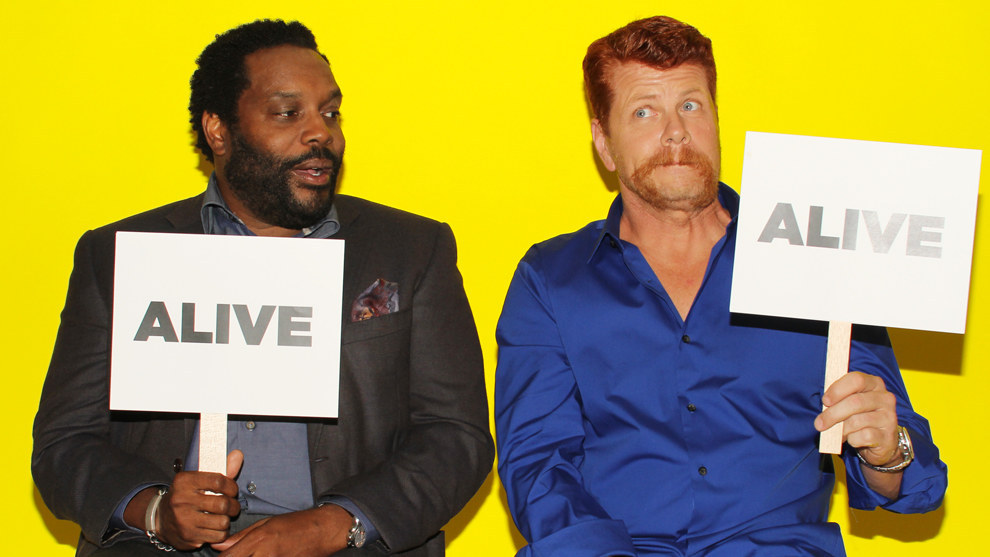 CC: He'd be all right. He's my inspiration for Tyreese.
MC: He'd figure it out.
Hillary Clinton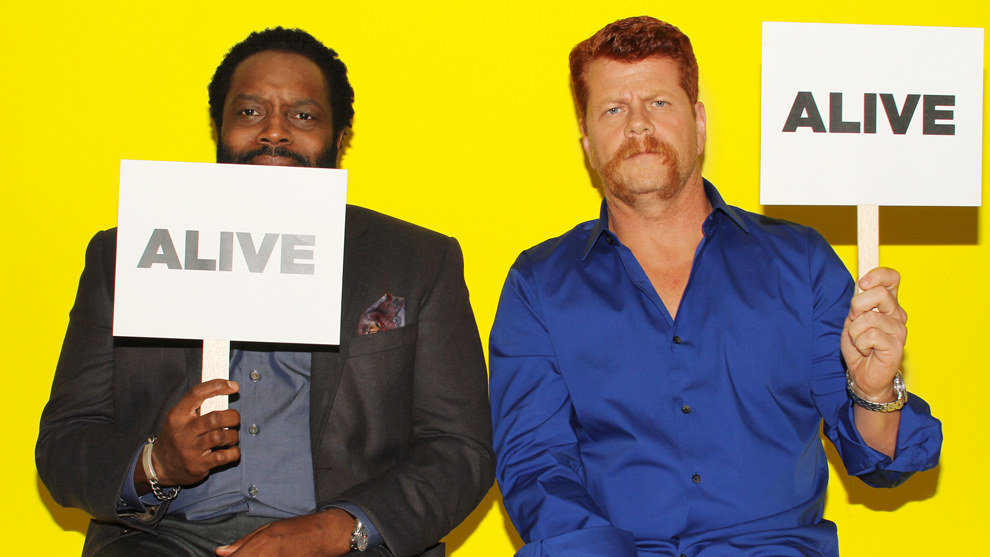 CC: Aww, that's my girl. Because she's gonna be president. She'll figure it out.
Tune into The Walking Dead every Sunday on AMC at 9 p.m. to watch Michael and Chad kick some serious walker butt.