19 Tweets Only People Who Shop At Publix Can Truly Understand
"I live for the small things in life, like no line at Publix for a sub."
1.
The struggle of wanting free cookies for life and trying to pretend that you're still a child.
2.
The extreme confusion and panic that sets in when you're not at *your* Publix.
3.
When you daydream about a near-perfect future.
5.
The calculated plans you've crafted just to get your hands on one tiny little sub.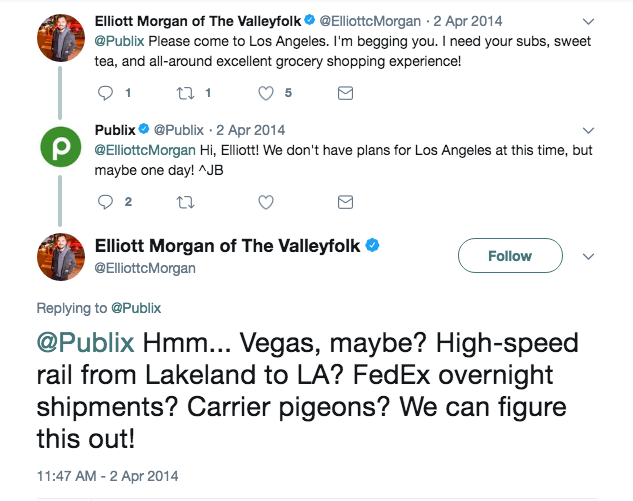 7.
The unity.
8.
And mostly, the love.
9.
Every time it's impossible to leave with just one, quick thing.
10.
When the BOGO section just happens to be all of your favorite foods.
11.
The way you've memorized your Publix like it's your second home.
12.
This request.
13.
This dream.
14.
And this universal truth.
15.
The beautiful magic that you feel all around you right when you step into that damn store.
16.
This unwritten Florida rule.
17.
This request that everyone who has ever moved to a state without a Publix would die for.
18.
The way you guard your sub like it's the most important thing in your life.
19.
And this eternal truth.