1.
This guy was curious but not totally against it.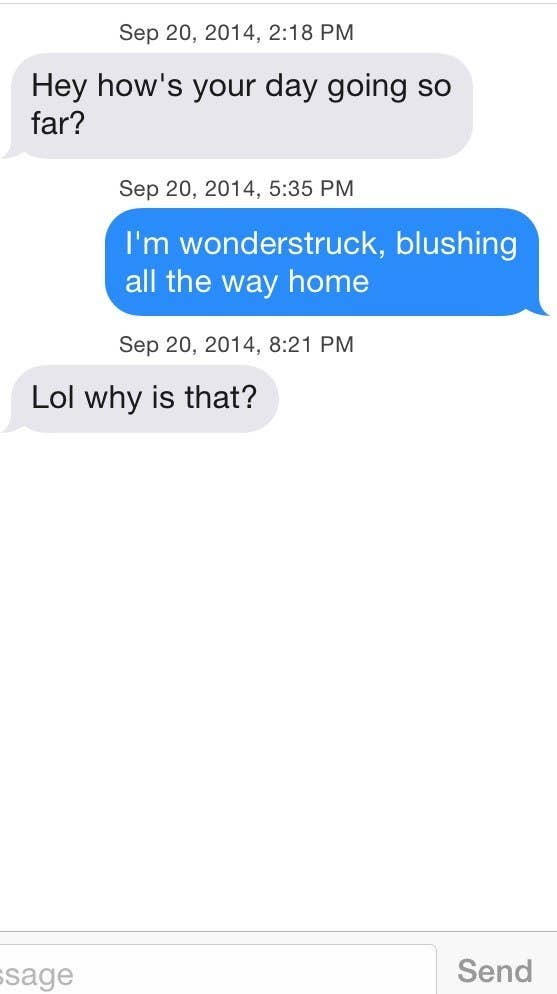 2.
This guy was skeptical of my immediate affection.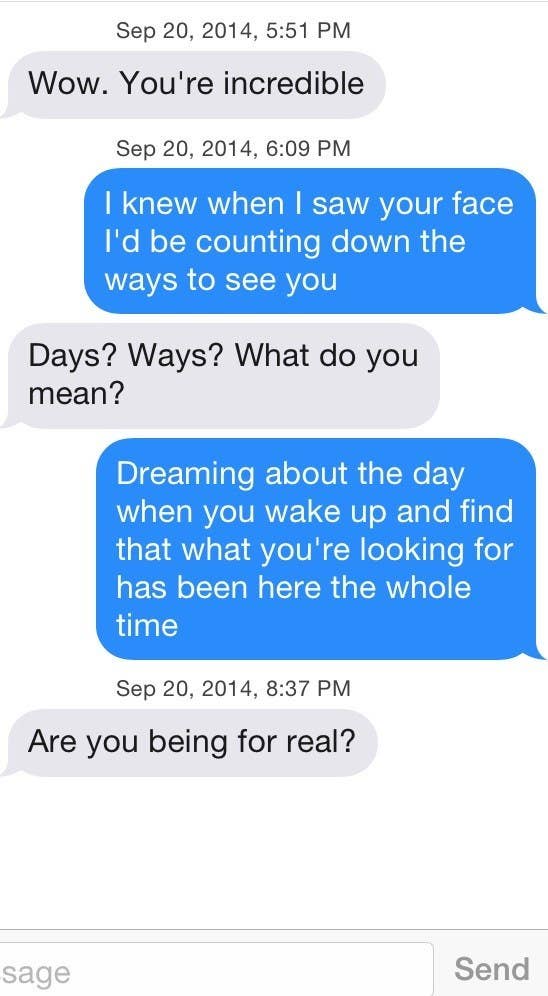 3.
This guy was pretty into it at the start.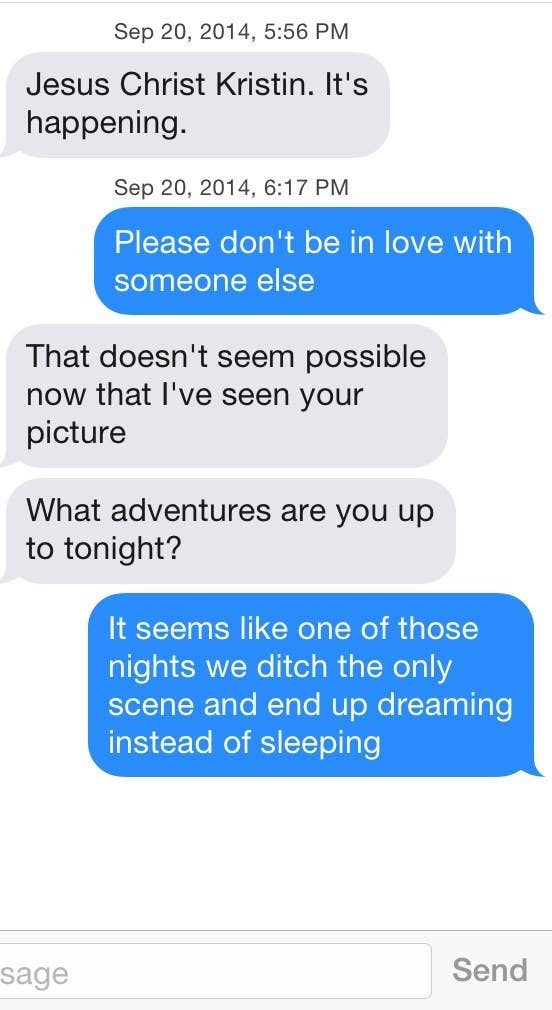 4.
This guy was like #same to being happy and lonely at the same time.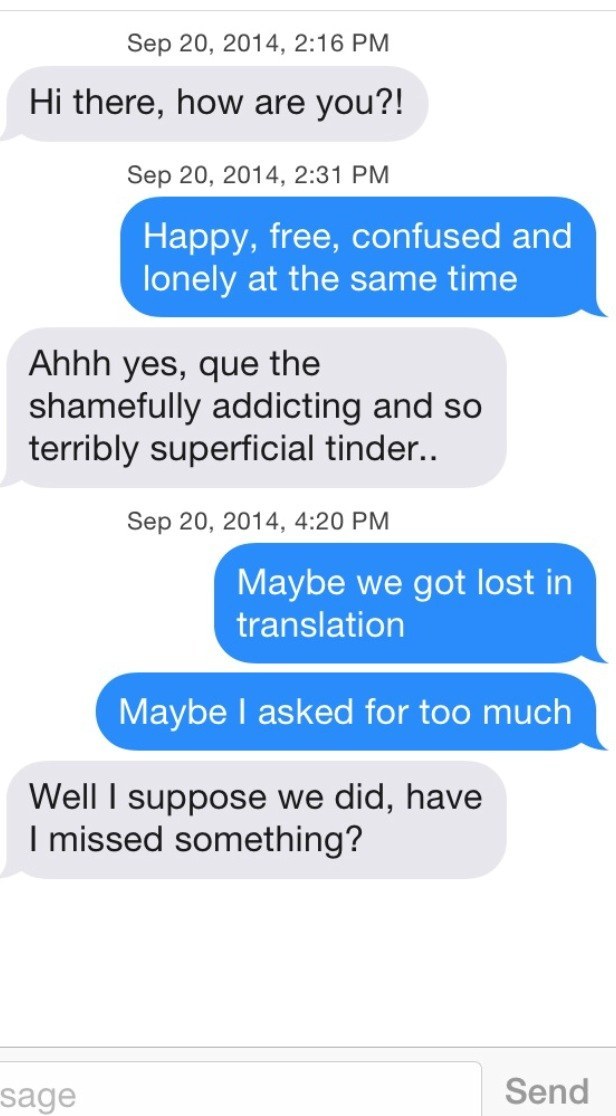 5.
This guy got pretty excited about the whole thing.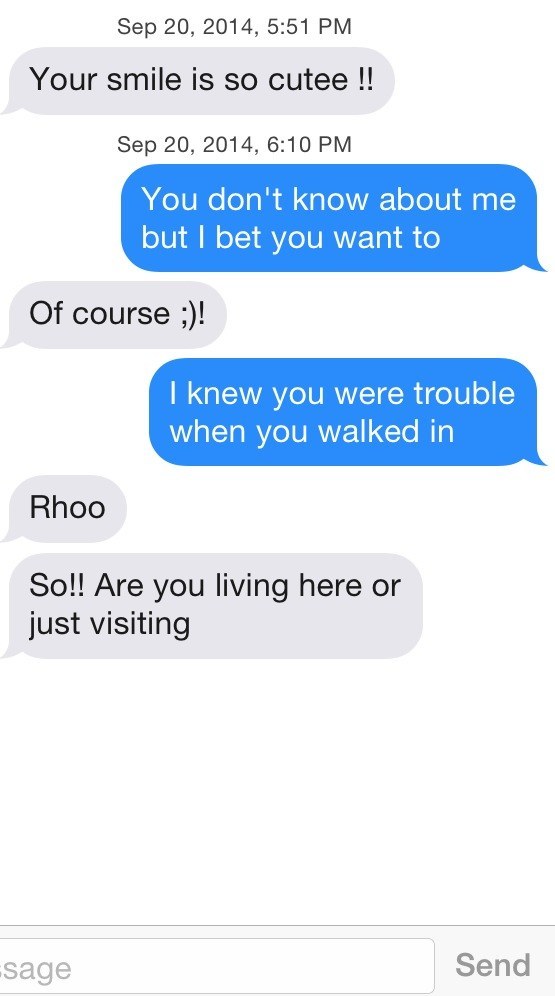 6.
This guy was confused about my definition of a smile, but nonetheless, into it.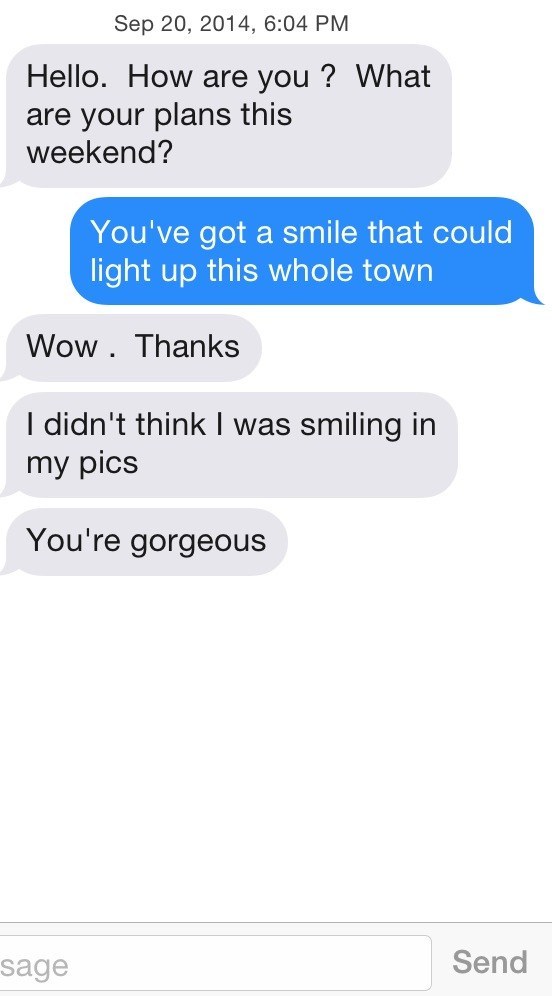 7.
I am not really sure what's happening here but he seems into it.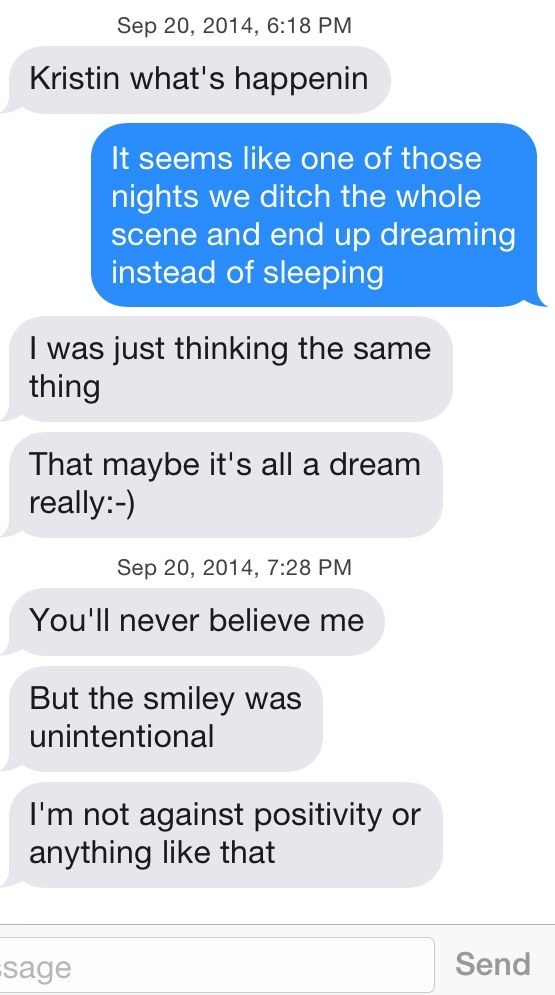 8.
And this champ solved the mystery pretty quickly.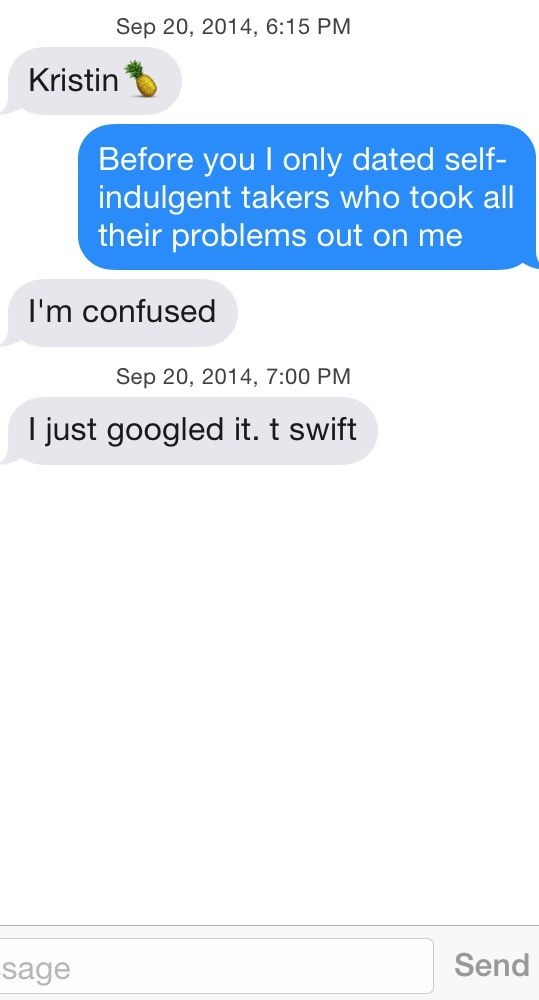 In conclusion, spending a Saturday afternoon messaging people on Tinder with Taylor Swift lyrics is mildly confusing but also slightly uplifting.