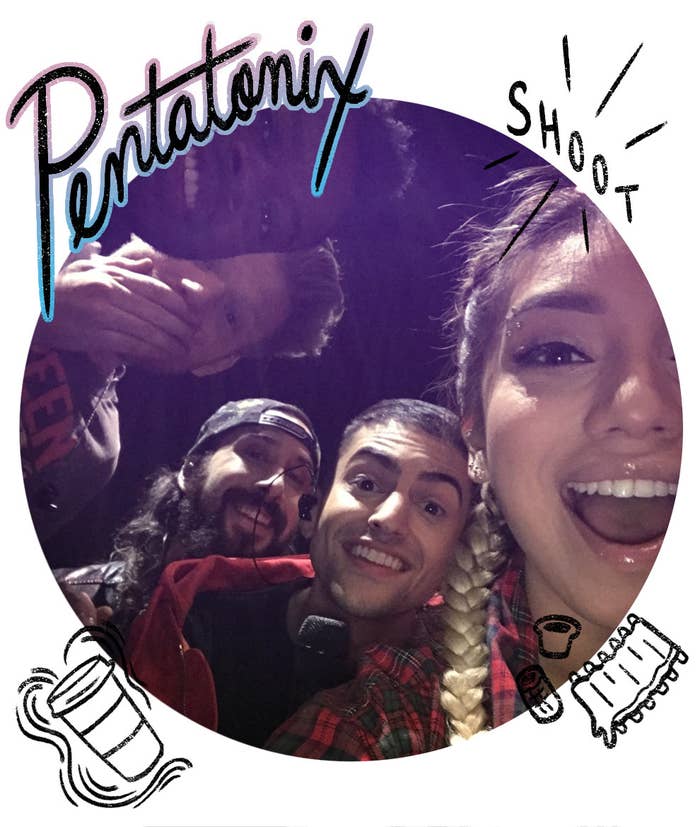 1. What's the first thing you do when you wake up in the morning?
Kevin Olusola: I always start off with prayer, a devotional, and then read my daily affirmations. It helps me get into the mindset of the man I desire to be every day.
2. When you walk into a bar, what do you typically order?
KO: Usually a soda water with lemon and lime!
3. What is your TV guilty pleasure?
Avi Kaplan: Anime.
4. What is the last thing you searched for on Google?
KO: Voice lessons for releasing tension on the throat and neck.
5. Who is the last person who called or texted you?
KO: My friend Jane Jeong! She was asking how she gets backstage for our TD Garden concert in Boston, Massachusetts.
6. What's the wallpaper on your phone and/or computer?
AK: A beautiful sunset from my hometown.
7. What was the last awkward situation you were in and how did you handle it?
AK: I was at a party and someone was being belligerent with me specifically. I hugged them and laughed it off. :)
8. What's the one word you are guilty of using too often?
KO: "Shoot!"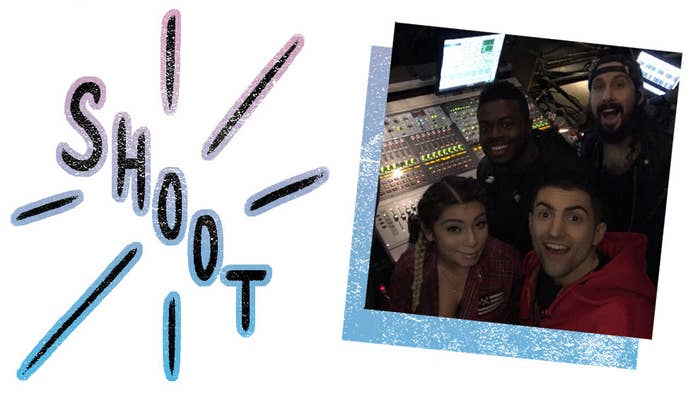 9. What's the first CD you bought?
AK: Our Endless Numbered Days by Iron and Wine.
10. And what music are you currently listening to?
AK: Josh Garrels.
11. What is the one food you cannot resist?
AK: BBQ.
12. What movie makes you laugh the most?
KO: 21 Jump Street. Is. Hilaaaaaarious.
13. What toppings do you like on your pizza?
Kirstin Maldonado: Pepperoni and mushroom.
14. What drives you absolutely crazy?
KM: People saying they "deserve" something.
15. What was your first online screen name?
KM: Littlestarrlett (yes, spelled wrong).
16. What's the last thing you copied and pasted on your phone?
KM: A GIF.
17. What's your favorite curse word?
KM: Well now I can't say that. ;)
18. What's your favorite emoji?
KM: Recently it's been the eye roll, hahaha.
19. Pick one: Kittens or puppies?
Mitch Grassi: Puppies.
20. New York or Los Angeles?
MG: That's hard...New York is more fun, but LA is home!
21. Twitter or Instagram?
MG: Insta!
22. Bacon or Nutella?
MG: Nutella forever.
23. Britney or Christina?
MG: Britney.
24. Coffee or tea?
MG: COFFEEEEE.
25. NSYNC or BSB?
Scott Hoying: NSYNC 4 LIFE.
26. 2 a.m. or 2 p.m.?
SH: 2 a.m.


27. Beyoncé or Rihanna?
SH: BEYONCÉ.
28. Netflix and chill or just Netflix?
SH: Netflix and chill. ;)
29. Hannah Montana or Lizzie McGuire?
SH: Lizzie McGuire!
30. And finally: Tell us a secret.
SH: I convinced seven people to get drunken tattoos with me at four in the morning once.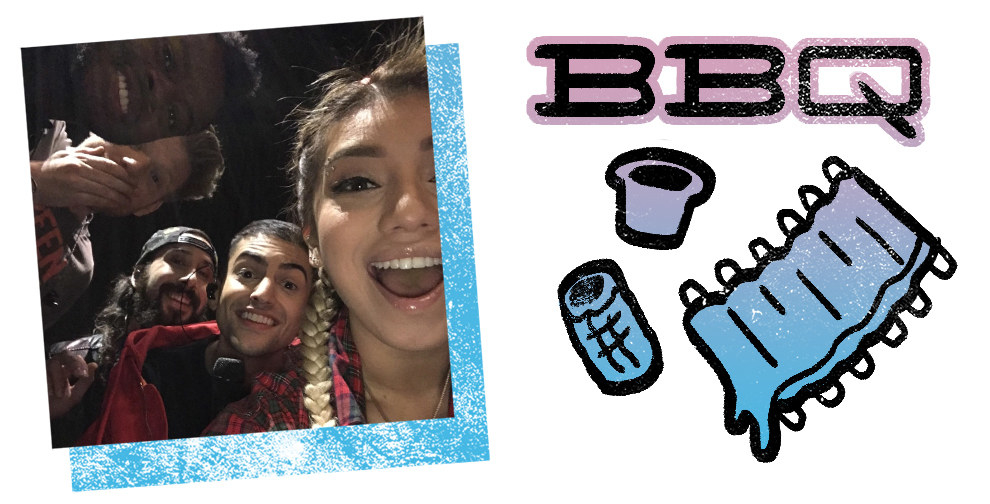 Be sure to download their new holiday album, A Pentatonix Christmas, and check out A Pentatonix Christmas Special when it airs Wednesday, December 14 at 8 p.m. ET on NBC!