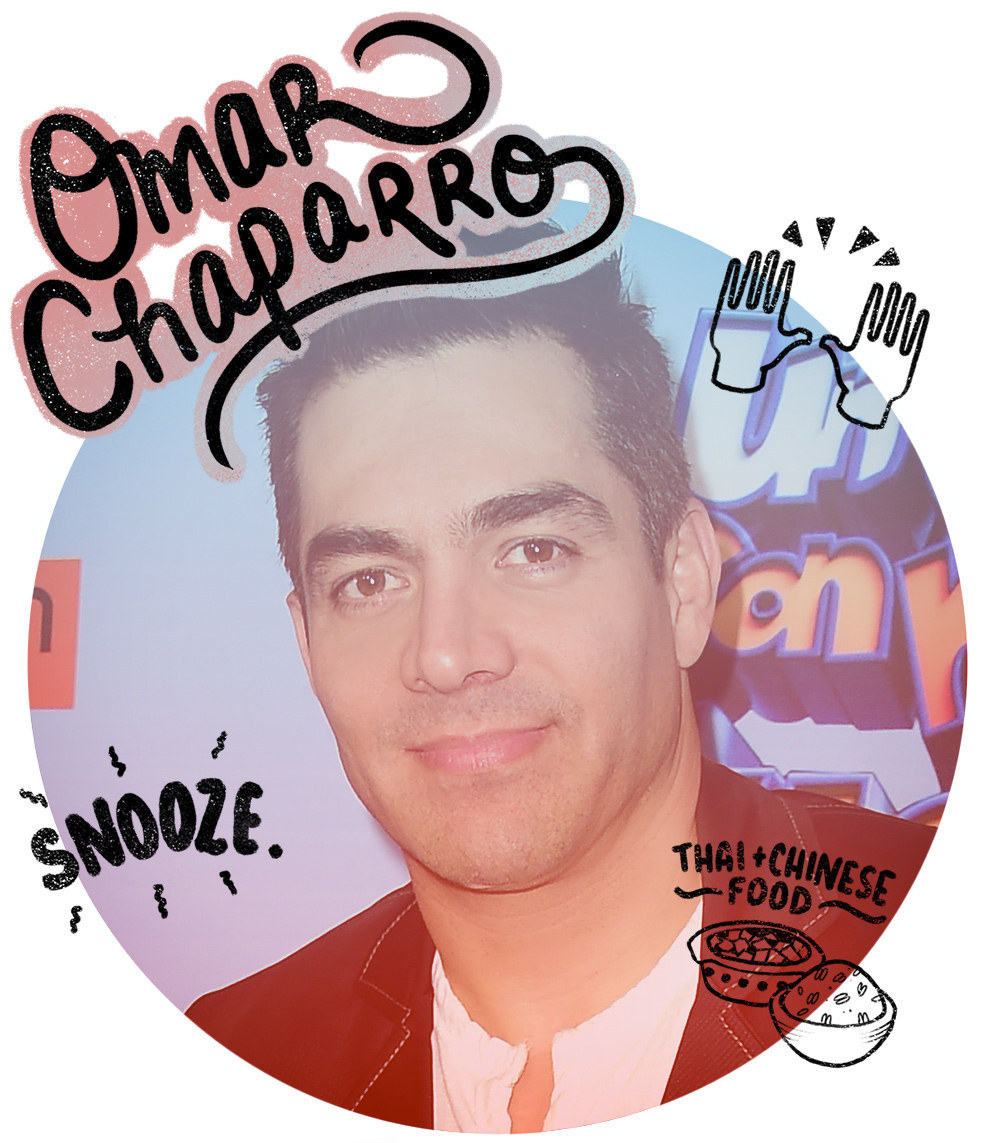 1. What's the first thing you do when you wake up in the morning.
Stop the alarm and snooze 10 more minutes.
2. When you walk into a bar, what do you typically order?
Diet Coke with tequila. I call it "Paris at night of the poor."
3. What's the one word you are guilty of using too often?
Trump.
4. What is the last thing you searched for on Google?
My name.
5. Who is the last person that called or texted you?
My wife.
6. What's the wallpaper on your phone and or computer?
Stars and clouds.
7. What was the last awkward situation you were in and how did you handle it?
I was eating at a restaurant and a girl that was with her mom threw me a notebook and a pen to the table without saying a word. Then I said, "Are you going to ask for an autograph or are you mute???" And the Mother said, "Yes she's mute." At that moment, the girl started to make weird noises… I didn't know what to do, so I invited them to eat with me.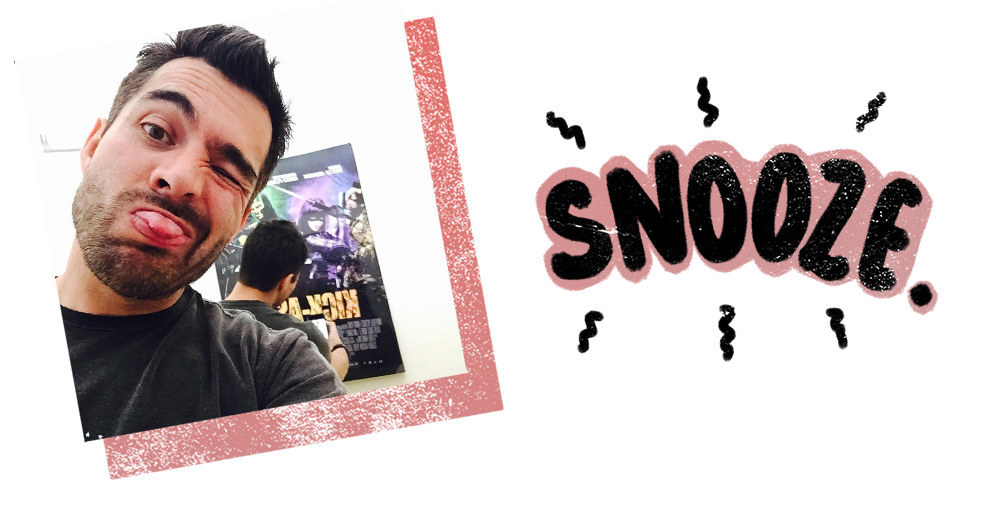 8. What is your TV guilty pleasure?
UFC fights.
9. What's the first CD you bought?
"Dangerous" by Michael Jackson.
10. And what music are you currently listening to?
"Maria" by C-KAN from the soundtrack of my movie, Compadres.
11. What is the one food you cannot resist?
Chinese and Thai.
12. What movie do you like the most?
Almost every Will Ferrell movie.
13. What toppings do you like on your pizza?
Pepperoni, bacon, and onion.
14. What drives you absolutely crazy?
My wife and kids. I love them.
15. What was your first online screen name?
Sadly, I don't remember!
16. What was the last thing you copied and pasted on your phone?

It was the Compadres trailer.
17. What is your favorite curse word?
"Chingada."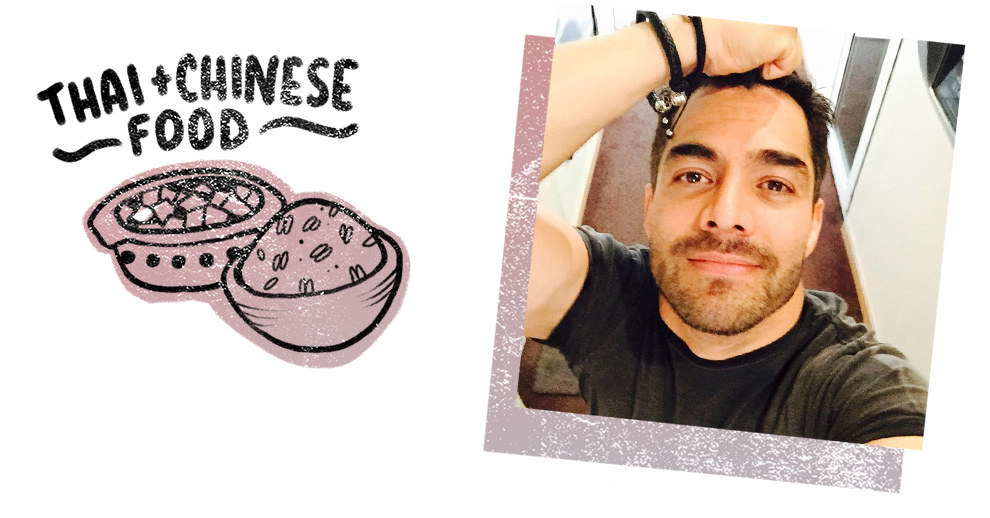 18. What is your favorite emoji?
The hands saying thank you.
19. Cat or dog?
Puppies! But I have both... so now it's hard to pick.
20. NY or LA
LA.
21. Twitter or Instagram
Instagram.
22. Bacon or nutella
Bacon.
23. Britney or Christina
Selena.
24. Coffee or tea
Coffee.
25. NSYNC or BSB
BSB.
26. 2AM OR 2PM
2PM.
27. BEYONCÉ OR RIHANNA
Shakira!!
28. Netflix and chill or just Netflix
Netflix and chill.
29. Hannah Montana or Lizzie Mcguire
Hannah Montana.
30. Tell us a secret
I was so nervous when I had to kiss Aislinn Derbez in Compadres, because she's the daughter of one of my best friends. I know her boyfriend.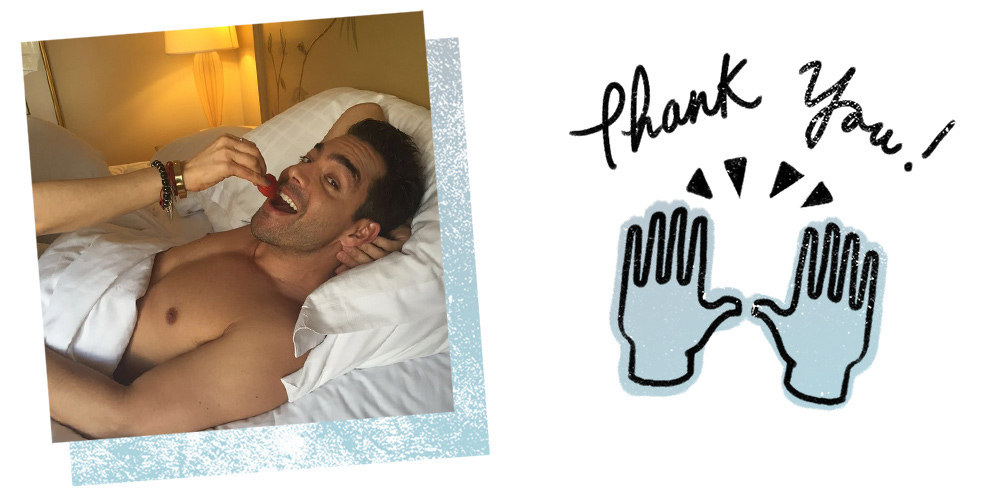 Compadres hits theaters Friday, April 22!