As they start to film the final episode of the series, the cast of Pretty Little Liars completed their last table read yesterday.
It was, naturally, insanely emotional.
It was special and magical.
And it involved a hell of a lot of tears.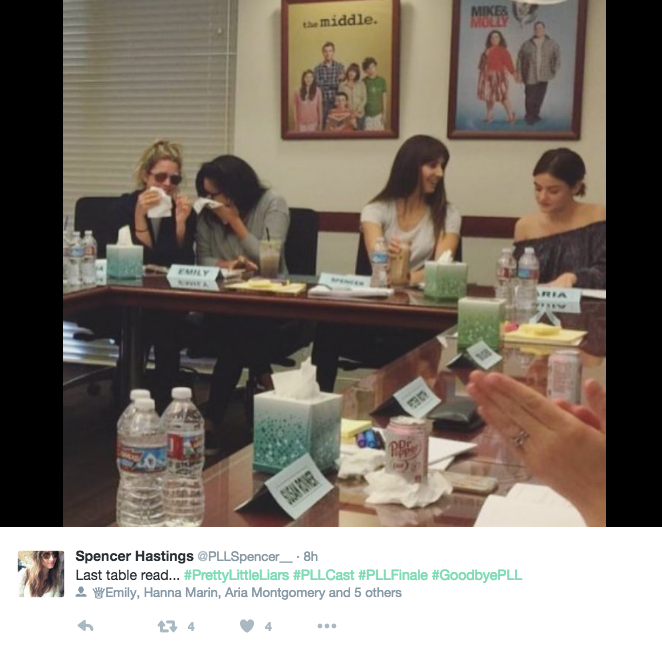 So many tears that each cast member was gifted their own box of tissues.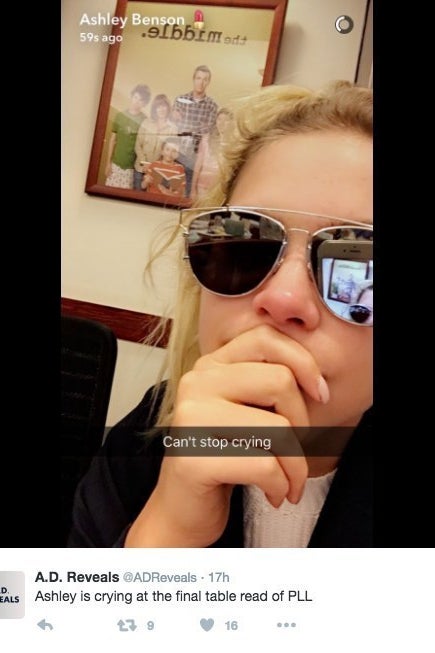 And I'm personally gonna need about five boxes myself just after looking at these heartbreaking, sob-inducing photos.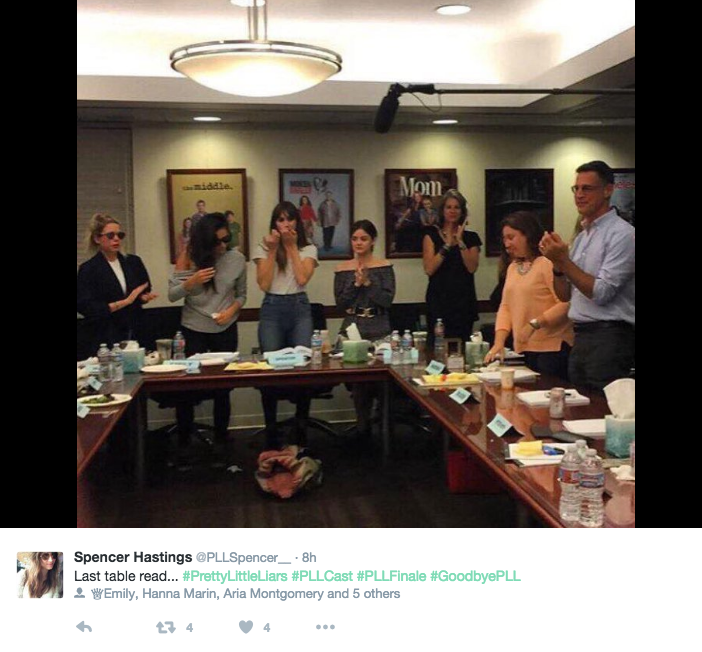 After experiencing seven long, beautiful years, the PLL army is feeling REALLY DAMN EMOTIONAL RIGHT NOW.
It's truly the end of an erA.
And while all good things must come to an end, WE ARE NOT READY!!!!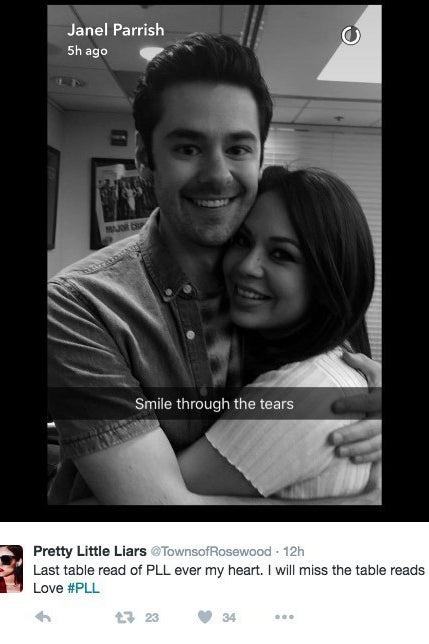 Better start stocking up on some tissues, ice cream, and bottles of wine now.