Taylor Swift made her entire fandom collapse last night when she surprise announced that her music video for "Wildest Dreams" will be dropping this weekend at the MTV VMAs.
To make people continually lose their chill, she revealed a 15-second teaser of the video, featuring seagulls, zebras, and a giant eye.
While we all not-so-patiently wait to be slayed by the vid, here's what we know so far.
1.
It takes place in Africa, meaning Swift took her "let's get out of this town, drive out of the city, away from the crowds" lyrics REALLY DAMN LITERALLY.
2.
It features a ton of ~wild~ animals.
3.
It takes place in the 1950s, which means hella cute outfits.
4.
Supreme babe Scott Eastwood plays her love interest.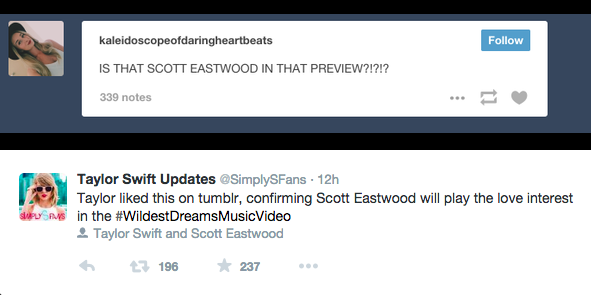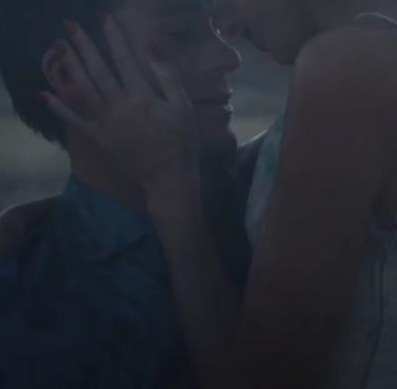 5.
"Blank Space" and "Bad Blood" genius director Joseph Kahn is ALSO directing this one (which means it will be a masterpiece once again).
6.
And it apparently is going to mimic The Notebook, so probably start stocking up on tissues, inhalers, and pints of Ben & Jerry's now.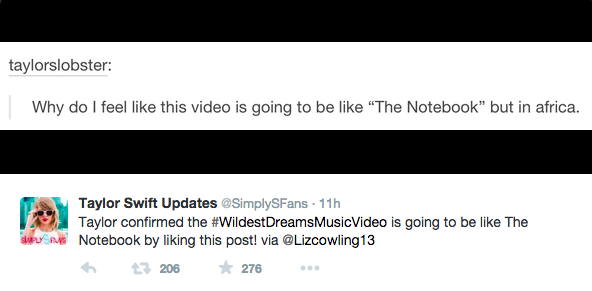 In conclusion, the Swiftie fandom will likely be deceased on August 31, 2015. RIP me.