And last night at the iHeartRadio Awards, she once again tracked down some of her biggest fans, inviting them back to her table to chat and snap some pictures.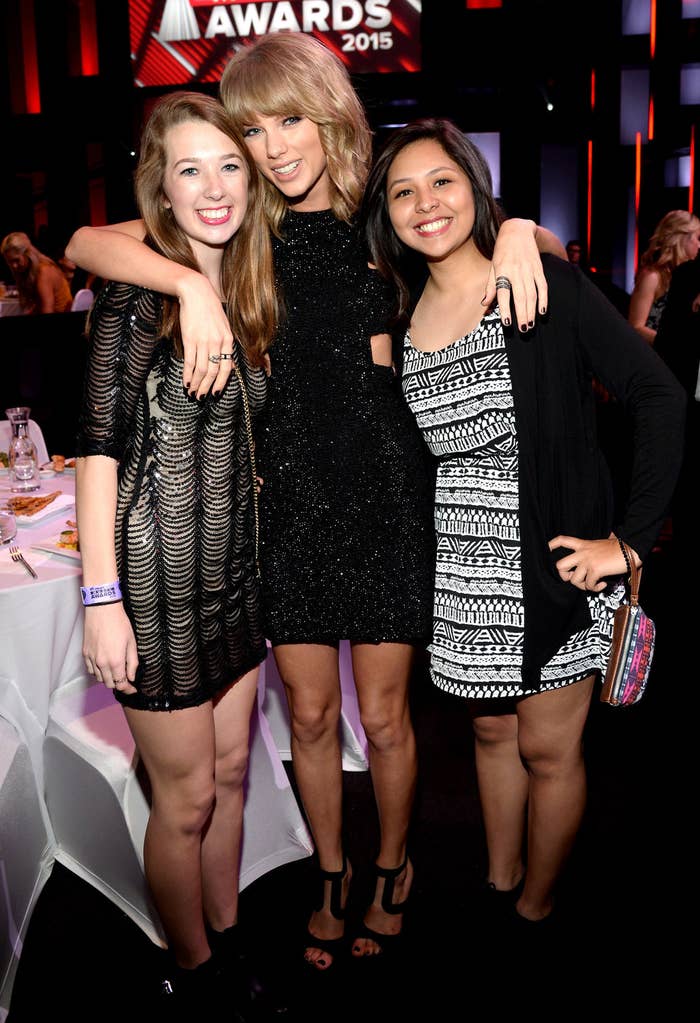 The whirlwind experience started when two Swifties posted notes on Tumblr telling Taylor they would be attending the awards show.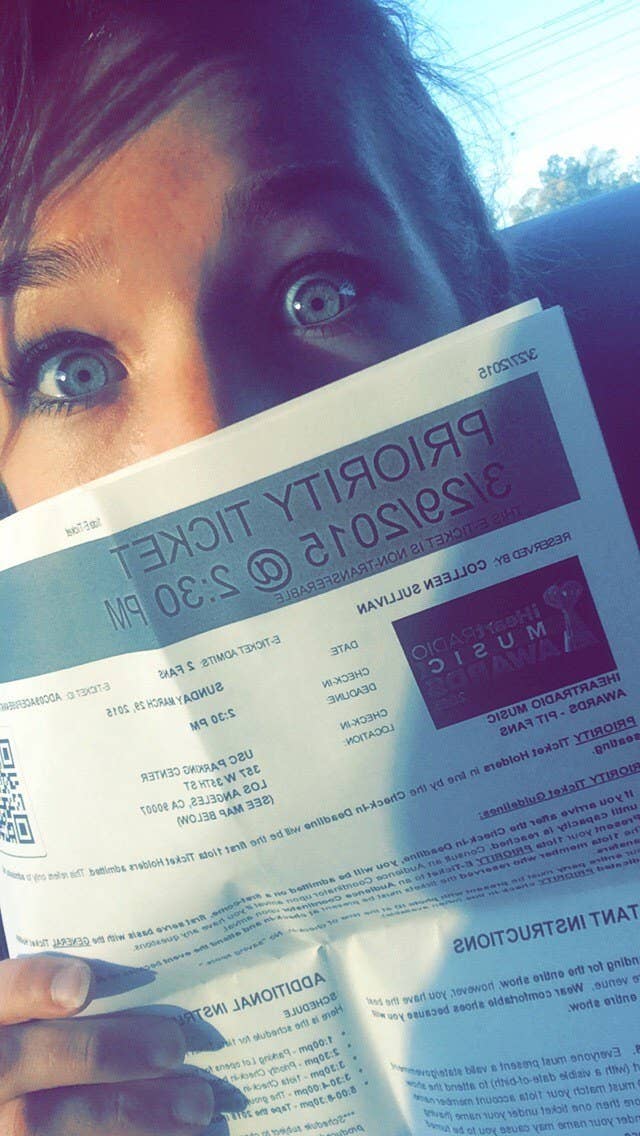 The past few days I was on Tumblr tagging Taylor in posts saying that I was going to be at the iHeart music awards in the pit, and if she sees a girl waving obnoxiously at her, it's me. On my way to the awards I got a notification on Tumblr that she followed me, and I freaked out!!!
Before they knew it, they spotted her publicist Tree Paine walking up to the pit area and pulling them out of the crowd to meet Taylor.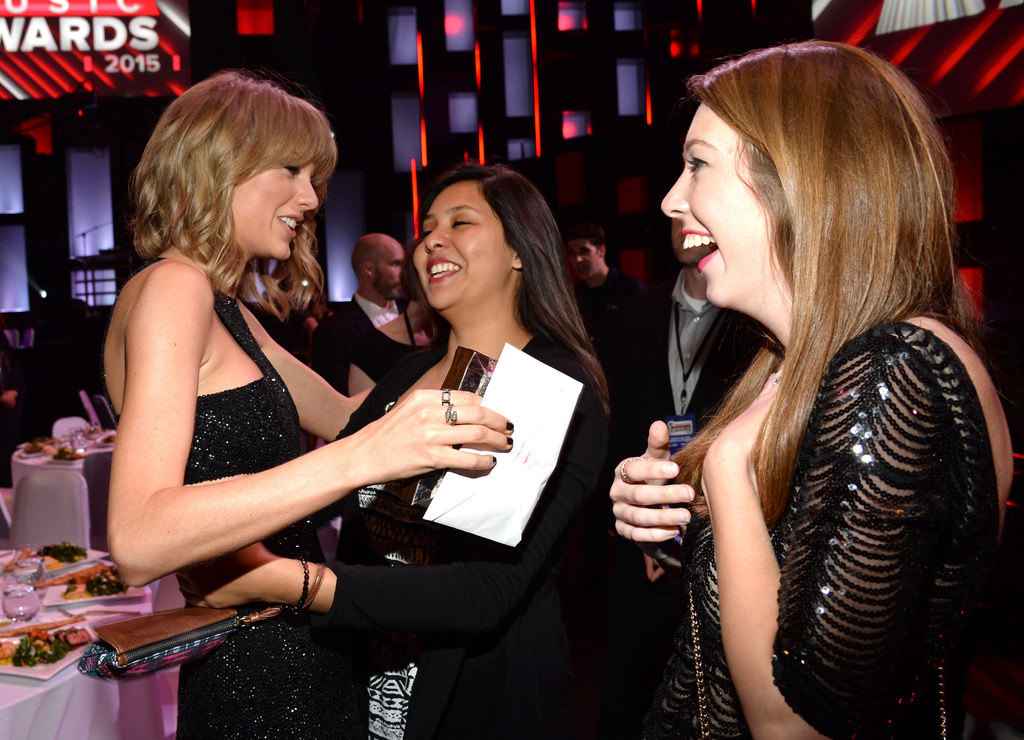 When we got to the awards, Taylor walked in and I screamed "TAYLOR SWIFT"! Then as soon as Taylor got to her table she got out her phone and was showing Tree a picture. I then screamed Taylor's name and waved obnoxiously while jumping up and down and Taylor tells Tree, "Yep! That's her!" And Tree comes over to me and goes, "Are you Colleen? Taylor wants to meet you!" I then came over to meet Taylor and she greeted me with the biggest hug and told me I looked beautiful, and how happy she was that she found me because she was stalking my blog earlier that day.
And not only did they get to finally meet their idol, Taylor invited them to sit down at her table and chat.
Ohhh, and she was trying to get Tree to find Hailee Steinfeld and towards the end she showed up and Taylor got up to give her a hug and she turned to us and said "meet my FRIENDS" and we all introduced ourselves and in my mind I was like, TAYLOR JUST CALLED US HER FRIENDS.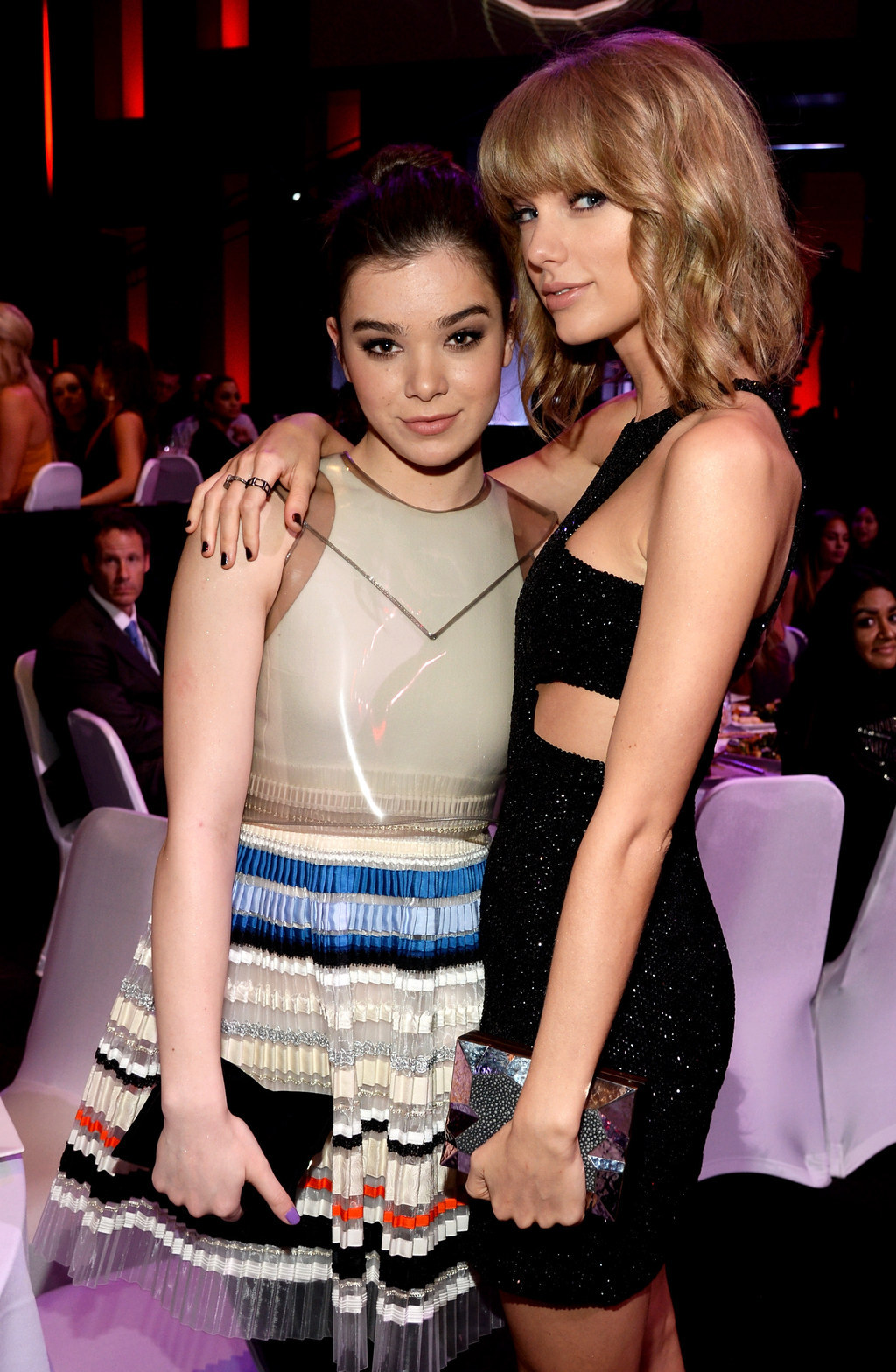 Taylor talked to me like she was my best friend. She's so welcoming and she really wants to thank us for supporting her all these years. It's amazing how I can play a part in her happiness when she's always played a huge role in mine.
Taylor Swift is no doubt the most down to earth celebrity and she stays true to who she is no matter how people criticize her. She even talked to me about her dancing and how she's like, 'I'm different and I embrace it because why not?' And that's why I love her because she is always showing us that being different is the new cool.