It's obvious by now that Taylor Swift knows how to throw a damn party.
From producing the most epic photo booth picture that's ever been shot at her 25th birthday party:
One thing is for sure: Swift is the official queen of parties.
So naturally, after she slayed the BBMAs taking home eight awards (E-I-G-H-T), she threw a mega star-studded bash featuring the famous Swift Booth™.
And so did Ed Sheeran, Hailee Steinfeld, her rumored BF Calvin Harris, and the rest of the 5H girls.
Most importantly, as Tumblr user luc3rito93 pointed out, there may or may not have been an insanely adorable #Tayvin kiss: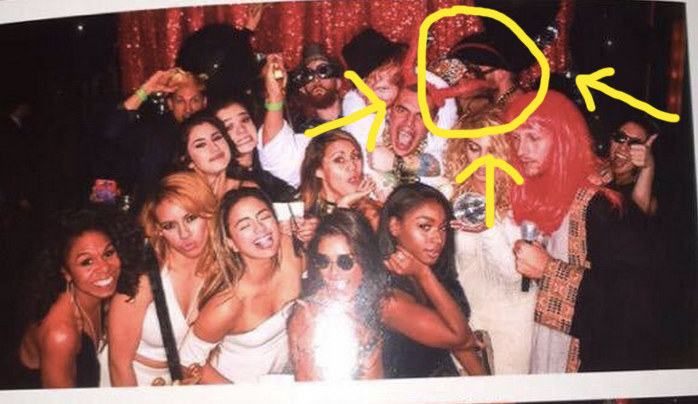 And once again, we're all left with FOMOOTE. (Fear Of Missing Out On Taylor's Events)
Well done, Swift. Well done.