One of Taylor Swift's backup dancers, Toshi, announced on Instagram a day ago that his 13-month-old nephew tragically has cancer.
And when he got off a plane a few hours later, he was shocked to find the unexpected gift — Taylor's donation of $50,000 left on the family's GoFundMe page:
After finding out about the donation, the family took to their page to thank Toshi and Taylor: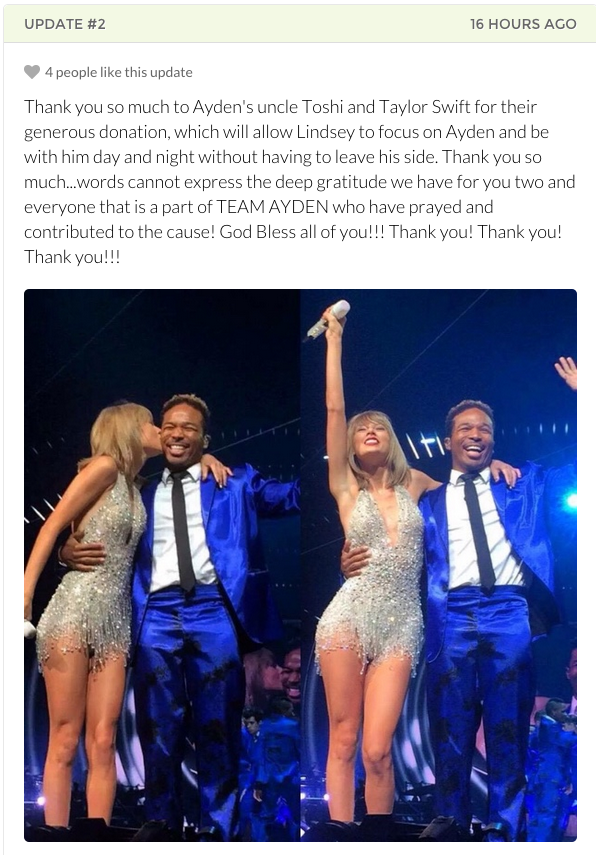 Taylor you have taken an enormous weight off my shoulders by allowing me to walk this journey with my son and be his protector. I know this is a battle you are familiar with but something no one can be prepared for. So thank you so much from the bottom of my heart. I will be forever grateful to Taylor and each and every person who made a contribution to Ayden's fight.
Get well soon, baby Ayden. ❤️