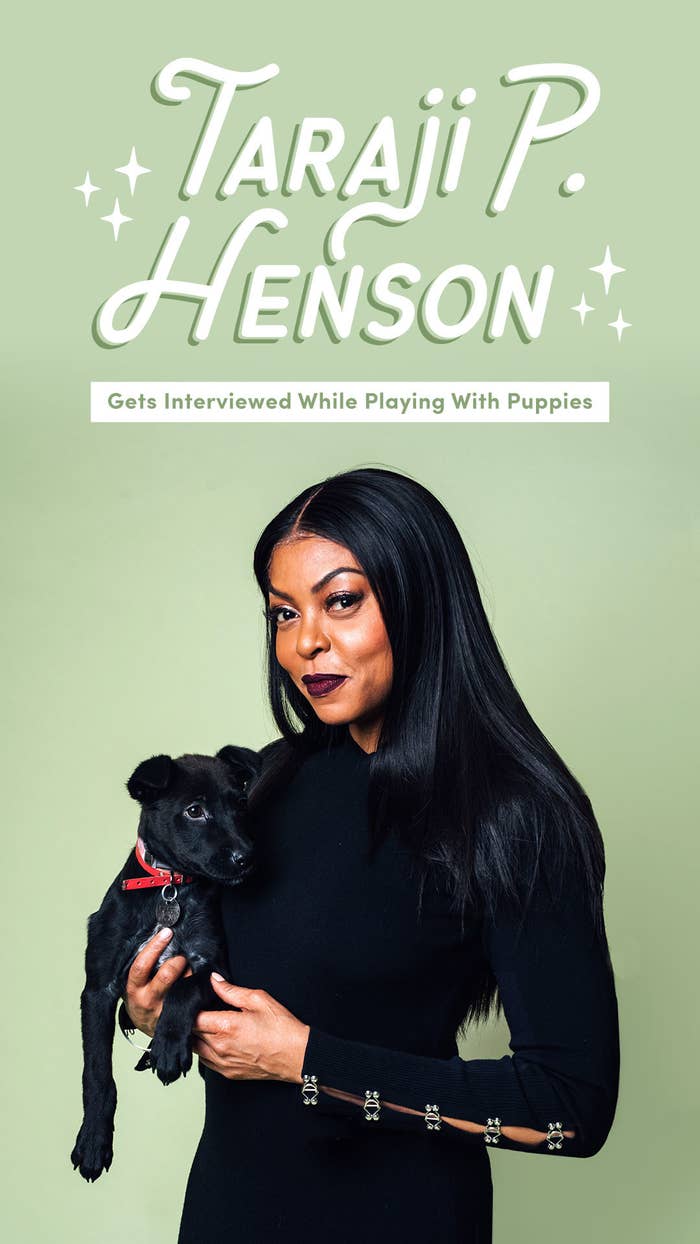 Queen Taraji P. Henson continues to consistently kill it in every single role she slips into — from the vivacious Cookie Lyon on Empire to the iconic Katherine Johnson in Hidden Figures. And now she's at it once again, this time taking on a psychological thriller role in Tyler Perry's Acrimony.
To celebrate the film's release, we sat down with Taraji in a room full of rescue pups (with an important cameo by Tyler Perry) to have her answer everything you've always wanted to know — and she did *not* disappoint. Here's what went down.
What character have you enjoyed playing the most throughout your career, and why?
You're stranded on a desert island. Which of these people you've worked with before do you want with you: Tyler Perry, Octavia Spencer, Terrence Howard, or Brad Pitt.
What's your biggest deal-breaker when it comes to relationships?
What is the craziest or scariest thing that happened to you on set while filming Acrimony?
Can you share one funny or embarrassing fact that most people don't really know about you?
Acrimony has a lot to do with not being able to truly let things go — what advice do you have for someone to be able to really just move forward and move on?
What are some of the weirdest jobs you had before becoming an actress?
Which celebrity makes you laugh the most?
You can catch Taraji P. Henson in Tyler Perry's Acrimony now in theaters everywhere!