We all know and love the incredible, life-changing girl group that shaped the '90s: the one and only Spice Girls.
But last night Victoria Beckham revealed that they originally had a bit of a different idea for the group's name...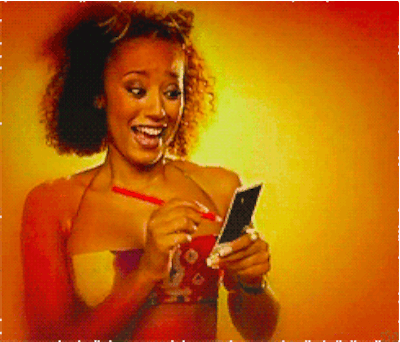 "THE SPICY GIRLS."
Not "spice," but 🔥 spicy 🔥.
In a Q&A Wednesday night with Fern Mallis at 92nd St. Y, New York, she spoke about the original idea and the awkward slash hysterical reason they had to change it:
In the beginning, we were going to be the Spicy Girls, but then we realized there was a porn site called the Spicy Girls. That wouldn't have been good!
As for their iconic ~Spice names~, Beckham explained that they all sort of came about naturally. It was truly their destiny:
Posh was given to us by a British teen magazine, but we were already acting like our names. Mel B really did dress scary, always in leopard print. Emma really was Baby; she always wore pigtails and those bloody awful platform shoes!
And still to this day, they're all about that ✌️ Girl Power ✌️:
I'm still very close to all of those girls. I'm really proud of what I achieved with them. We were just five girls who weren't all that great individually, but together, we were pretty great! That's real "girl power": Be who you are, do what you like, and be friends with other girls!
YAAASS.