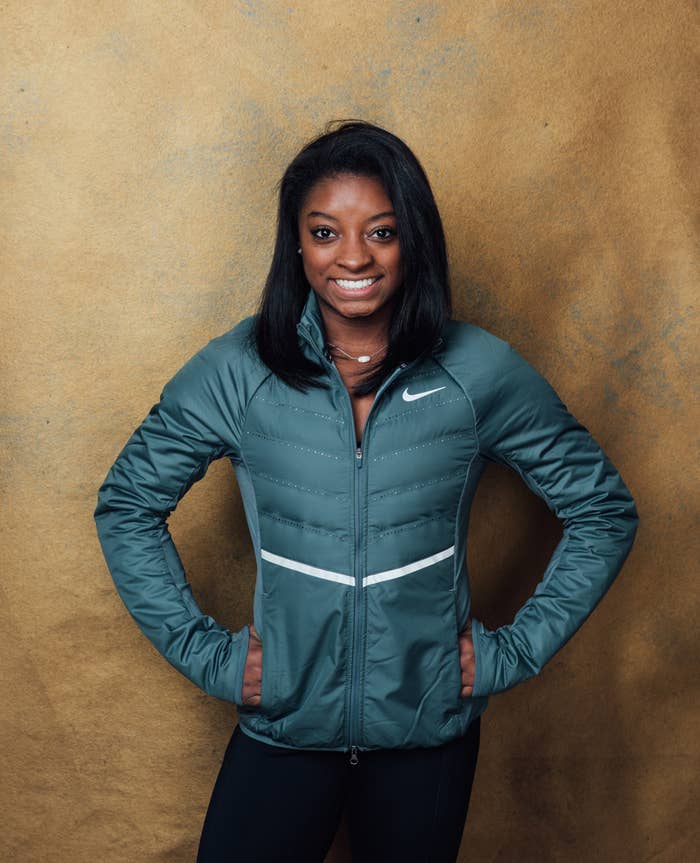 1.
In your new book, you talk about a few obstacles you've had to overcome in your life. What advice do you have for young girls who might not see their own potential or don't have the courage to keep fighting for what they want?
Simone Biles: I would say writing down goals would be very helpful so you know what direction you're going in and what steps you need to take to reach your goals, and aspirations. So I think that's super important.
2.
What's the best piece of advice you've ever been given that's stuck with you?
SB: Well, my mom always tells me to be the best Simone. But besides that, it's to embrace every moment because you never know if you'll have those opportunities again. And everything that happens, it goes by quickly.

3.
Where do you draw your strength from? What drives you to actually accomplish your dreams?
SB: I think at a very young age whenever you pick the sport of gymnastics you already have to start setting goals, figuring out what you want to do. But the Olympics has always been my motivation. If times ever get rough, I'm like, You know what, I'm doing this for a really good reason. It will help me reach my goals and my full potential.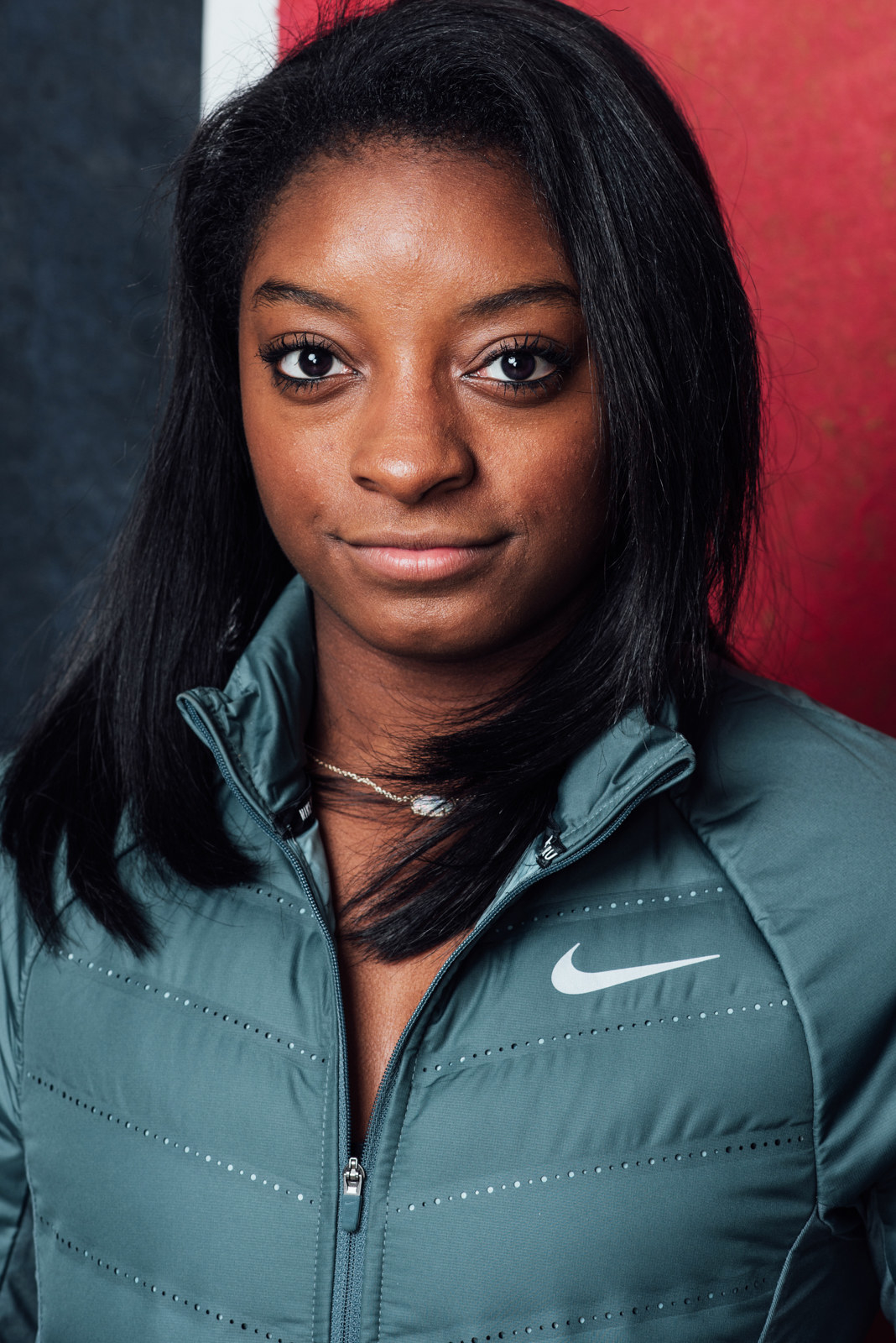 4.
What's your advice for dealing with crippling nerves — how do you push through that?
SB: We do, but we've done so many pressure sets in the gym to replicate competition and how it's going to feel. It is different because there's not a crowd there, but our coaches make us do pressure sets and we train so hard for it, so we're used to it. And we kind of block everything out once we get there — we're kind of on autopilot.
5.
What's been your favorite moment of 2016?
SB: Um, I think even though it is one of the hardest parts, I think preparing for the games was the best part because you grow so much closer. We were already like sisters, but it's a different kind of connection that you have. You push each other harder than you've ever pushed before in practice, and you've given all of your belief, not only to yourself, but to your teammates, and I think that's really special. If you can do that, then you're truly great teammates and you work together well. Because it's kind of hard to do that at times like that. So we became sisters on a whole different level.

6.
You recently starred in Jake Miller's "Overnight" music video. Are there any other artists whose music video you'd like to make a cameo in?
SB: I would love to be in a Beyoncé music video or, like, Justin Bieber. But, no, that just kind of happened because we're friends, so it was a cool opportunity. But other than that, I'm not sure. I was kind of nervous!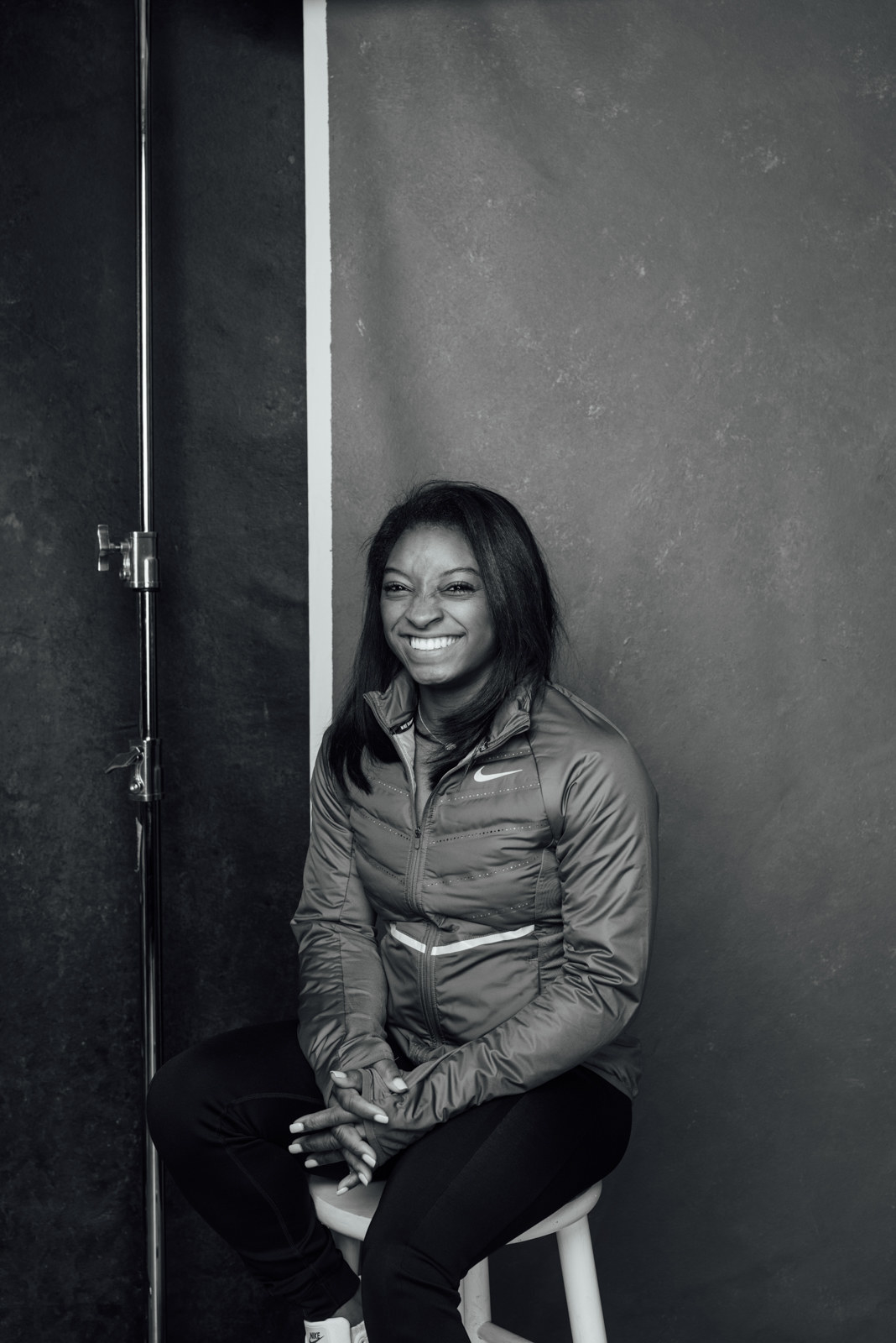 7.
What has been your biggest career challenge so far and how did you overcome it?
SB: In 2014 I had a shoulder injury, so that kind of set me back. I had to miss a couple competitions. But it worked out for the better, because if I kept pushing then it would've gotten worse, so I just took the time off and then at the end of the year when World's came around I was fine again.
8.
When do you feel like a boss?
SB: See it's weird for me because I feel like whenever I'm at home and I'm in sweatpants and my hair's all crazy and I have no makeup on, that's when I feel my best. Because it's natural, that's what everyone sees when you're not glammed up, and it's a different side that they never see. I like it.

9.
If you were stranded on an island and could take only one food with you, what would you take?
SB: Pizza. That's so easy.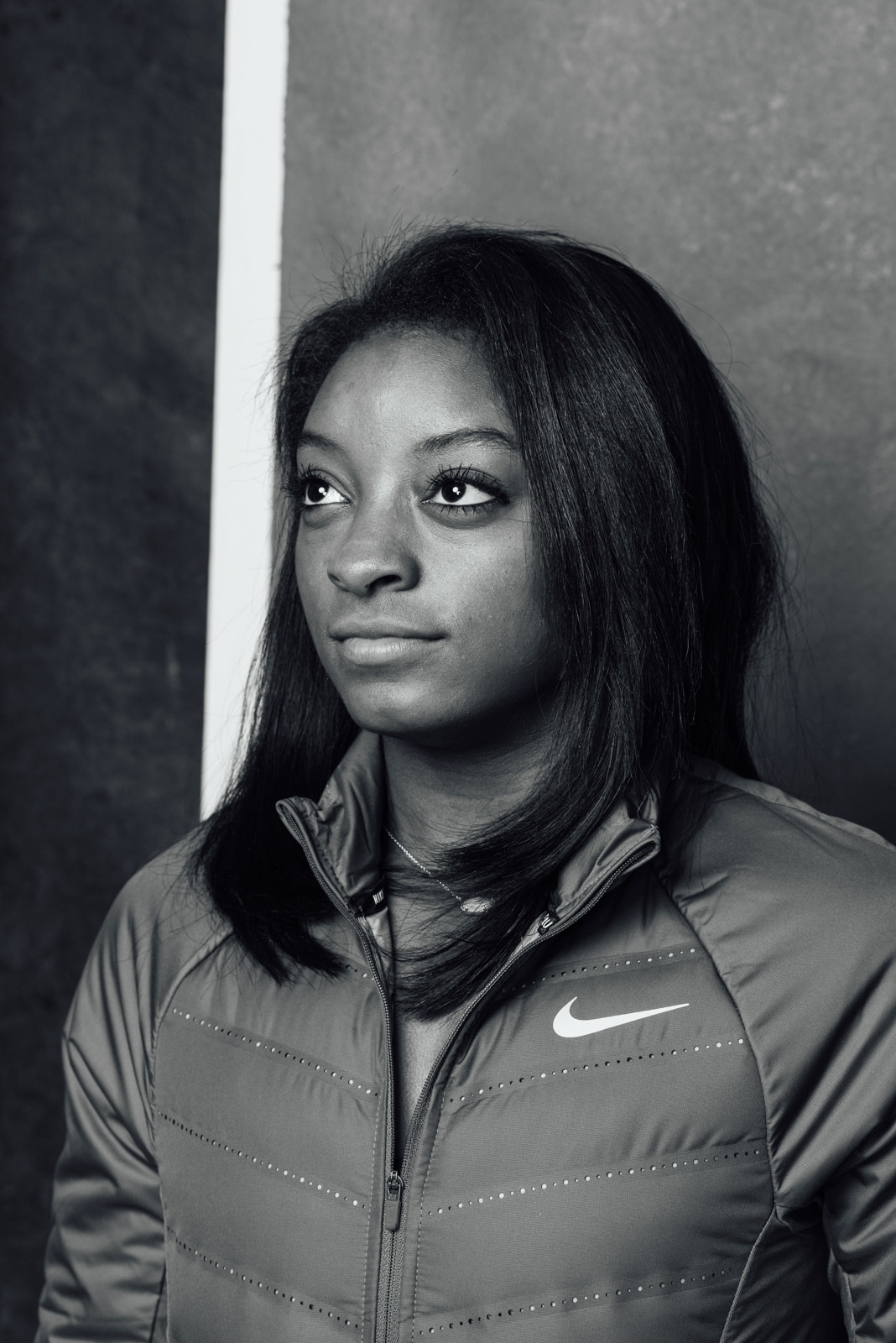 10.
What would you like to do in 2017 that you haven't been able to do this year?
SB: A lot of things. I want to go ice-skating, ride horses, vacation!
11.
What's the best technique to holding a handstand?
SB: Make sure your shoulders are over the rest of your body weight. Point your toes, and use your hands to balance. I think they forget to do that, they just try to like hold it, but it helps if you use your fingertips like a grip, like an animal!
12.
What's your favorite reality TV show?
SB: I do love some Keeping Up With the Kardashians.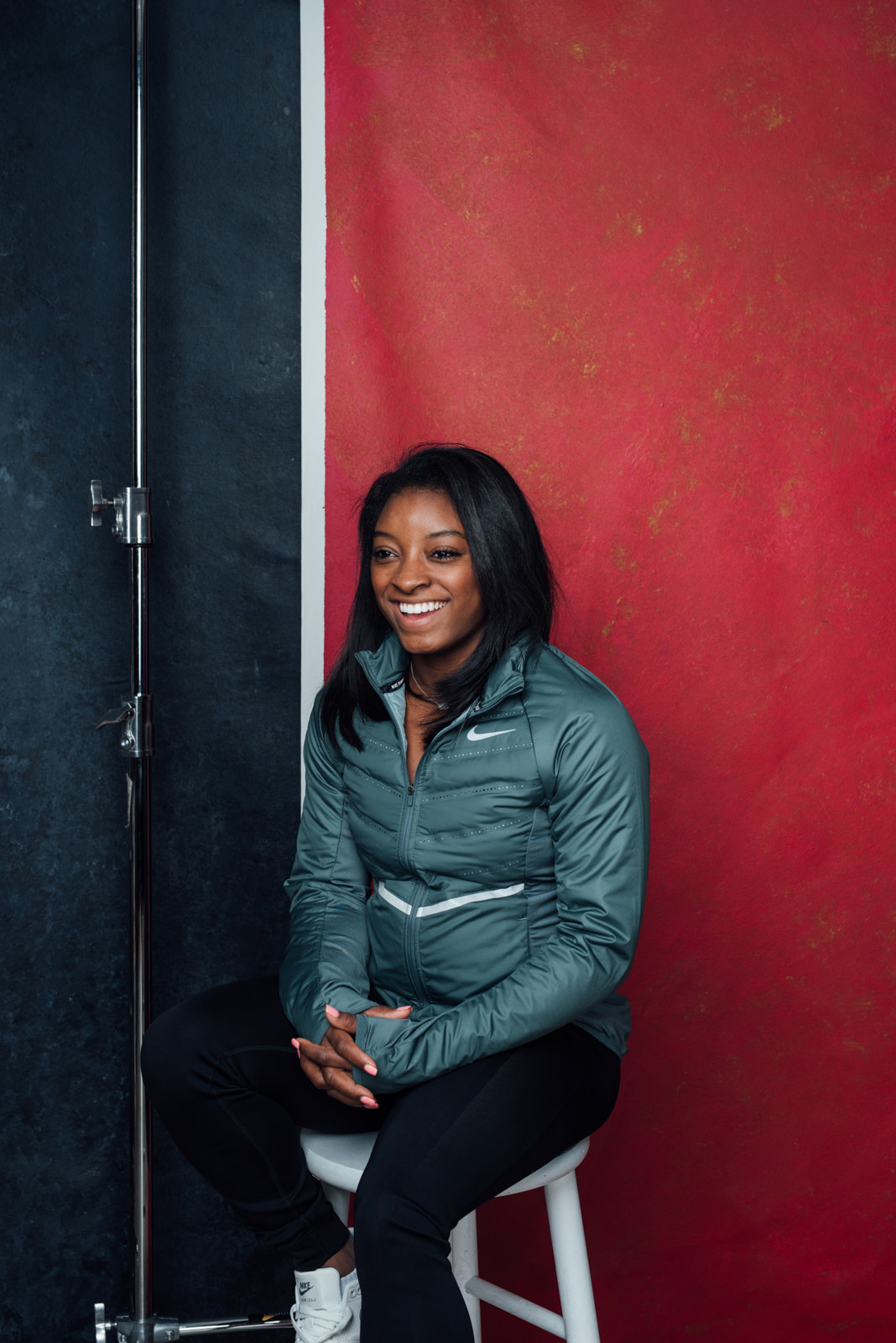 13.
What's your favorite movie?
SB: I really loved the movie The Other Woman — I think it's hilarious.
14.
How did you know that you were good enough to compete in the Olympics?
SB: It kind of happens over time, and I know people do set those goals at a very young age. But take it level by level, and stop thinking of the big picture. You'll get there when you get there. Remember all the steps you need to take in order to reach that, so you don't stress yourself out.

15.
What's your favorite thing to do to de-stress?
SB: Epsom salt baths — or lay down and watch Netflix. If you have to resort to eating ice cream, do that.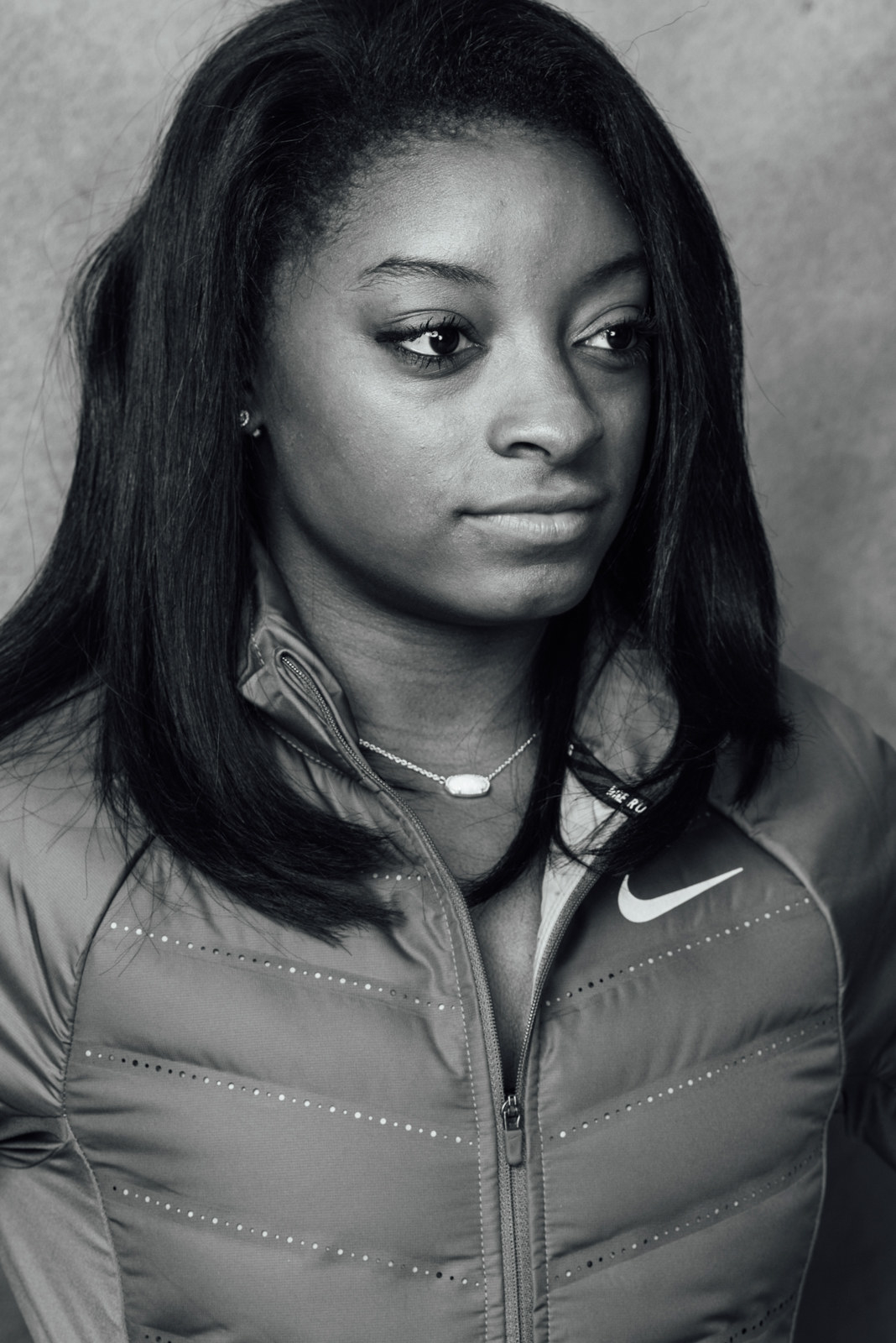 16.
What do you do to get motivated to train when you're exhausted and all you want to do is nap?
SB: You just have to look at your goals and think, like, This is gonna help me in the outcome. I have the rest of my life to sleep, literally.
17.
Who is the most influential person in your life?
SB: I think it's my mom. Because I'm a mini her walking around. I feel like I'm a mini Nellie Biles walking around all the time.