Scarlett Johansson is on the cover of Cosmo's May issue looking like the incredible, fierce, badass that she truly is.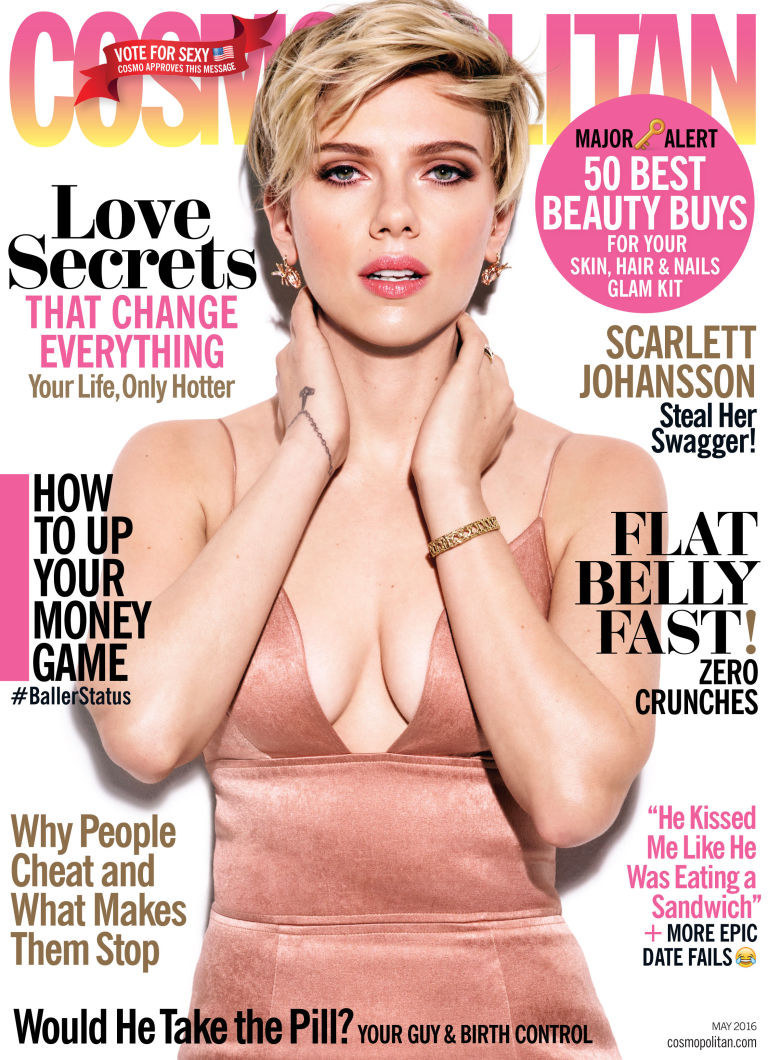 Long, long ago, I had someone in my life who was forever unavailable...but, like, so attractively unavailable.
You have to get to your breaking point… rock bottom is the moment when you're like, 'I've lost myself. Why am I standing outside this bar at 1:30 in the morning texting while my friends are inside? Or taking a taxi to see him at some ungodly hour? This isn't me.'
That is the moment you've gotta cut it off. Otherwise, it will keep coming back, suck your blood.
A valuable lesson indeed.
*Pulls out phone*
*Deletes idiot's number*
*Lives best life*