First things first: if you haven't watched all four episodes of The Bold Type yet I'm gonna need you to hit pause on whatever you're doing with your life and watch this masterpiece immediately.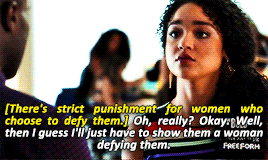 But since you're here with me now, I'm assuming you already agree that this show has now become the best part of Tuesday night.
So here are just a few posts that will have you saying, "yep, same, me" etc.
4.
6.
9.
11.
15.
16.
17.
18.
19.
In conclusion: