In the year 2014, fandoms have basically become equivalent to the FBI — they can and *will* find everything on the Internet. They're practically able to make anything go viral with one simple tweet.
And that's a lesson that a 50 year old dad from New York found out last night during the AMAs.
It all started when he tweeted a quick note about appreciating 1D:
And before he knew it, his one simple tweet had over 8,000 retweets, with hundreds of hysterical replies from Directioners: There was nothing he could do, he was already found: So he took advantage of the opportunity to promote his lamps: And was severely confused by the term "1d af":
And in no time, he was turned into a meme — because the Internet is a beautiful place: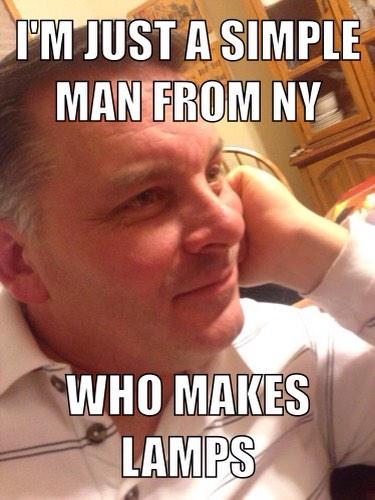 And Directioners rejoiced: What a time to be alive.