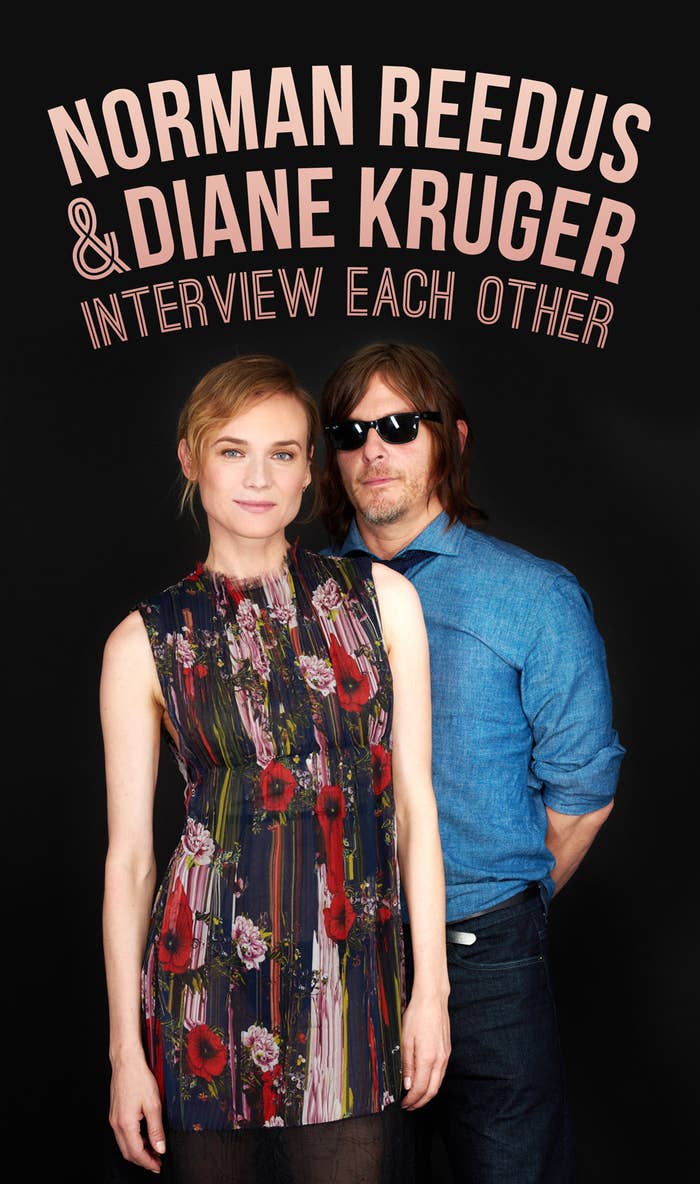 You're likely already obsessed with The Walking Dead fan-favorite Norman Reedus, and the equally talented Diane Kruger, so putting the two of them together onscreen seems like an automatic hell yes. Now starring in the new drama Sky, the duo stopped by BuzzFeed New York to sit down in an intimate one-on-one interview with each other — discussing everything from Norman's eye makeup to the meanest actor Diane has worked with — and let's just say, things got very real. Here's what went down.
Diane Kruger: What attracted you to the script of Sky, to want to do it?
Norman Reedus: Tell me, what song did you have your first kiss to?
Diane: Do you sometimes wear eye makeup? I've seen pictures of you...
NR: Uh, yeah. I do. Um, that was for a photo shoot, and I had an art gallery opening, and I ran to the opening last minute and then took a picture by a toilet. Um, a gold toilet, that said "expensive shit" on it. And that picture went everywhere.
Norman: Who's the meanest actor you've ever worked with — besides me.
DK: Um, you know who wasn't very pleasant, was Peter O'Toole.
NR: Oh, come on! It's Peter O'Toole.
Diane: What is the most uncomfortable scene you've ever had to do?
NR: Um, it was in that movie Blade 2. And I had been out all night long, and it was in Prague, and we used to go on the river when we'd been out and that's how we would wake back up basically. And I was on the boat, and the publicist was on the boat, and her phone rings and we're like, "Don't answer the phone, don't answer the phone! And she's like, "Uh, Wesley sprained his ankle you've gotta come to set." And I was like, "I've been drinking, I don't wanna come to the thing."
Norman: What do you have coming up next, what's your next project?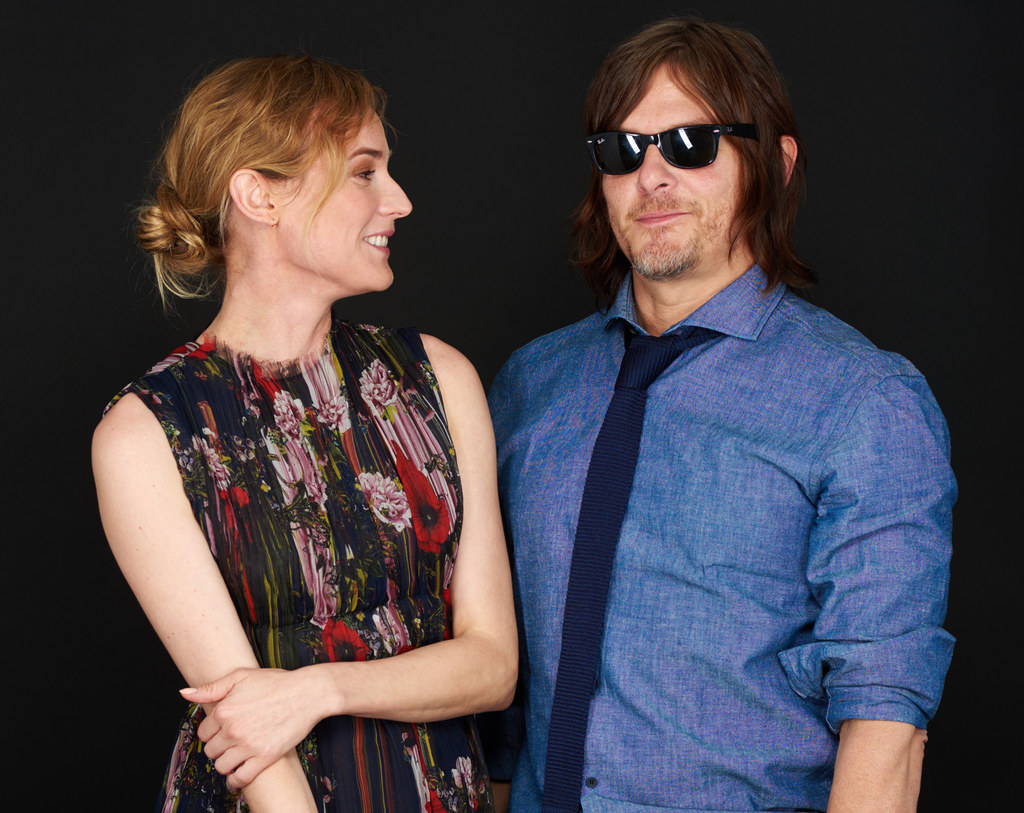 Diane: You know, I've heard that you have certain ticks, phobias — like, would you say you're a tidy person, or would you say…
NR: I'm pretty tidy, actually. I mean, you know, if there's a bag of chips, and if there's this much chips I have to throw it away, or make someone eat it, 'cause I can't stand to have little things. I'm constantly downsizing.
DK: I heard you just got rid of cable.
NR: I did, yeah, I got rid of cable. I'm on a cable show — I can't believe I'm saying that. But yeah, I did.
Norman: Have you ever been misrepresented in the tabloids before?
Diane: What was the most uncomfortable scene you had to do in this movie, Sky?
Norman: So, have you met Catherine Deneuve already?
DK: I have, yeah.
NR: What's she like?
DK: She's pretty fabulous.
NR: Super sexy still.
DK: Yeah, yeah. Smoking — you know, brings a dog to restaurants, pets the dog then eats food, puts the cigarette down.
Sky is now playing in select theaters!