She recently got some more ink to add to her collection:
After she called out her involvement with My Friends Place on the 2014 VMAs, she set up a contest to help raise awareness to end youth homelessness:
There are ton of different prizes you can score, like a voicemail message record by Miley (!!!) and signed artwork. But what's the best prize, you ask?? A *custom* tattoo designed by Miley herself: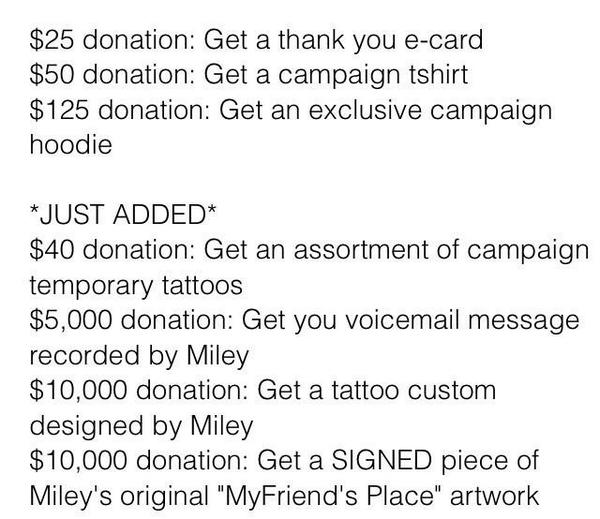 Sure it might be $10,000, but art is priceless you know??