Who has been the most inspiring to you during the creation of your new album?
Miley Cyrus: I wrote my new album at my studio Rainbowland, which is also a song that I sing with Dolly Parton. And so just being around all the colors always really inspired me.
How did it feel to sing "The Climb" for the first time in years this week?
Do you have any advice for young women who feel repressed when it comes to their identity?
MC: My advice would be, surround yourself with friends who think like you, but also make sure you expose yourself to different types of people but keep people around you that always lift you up and support you.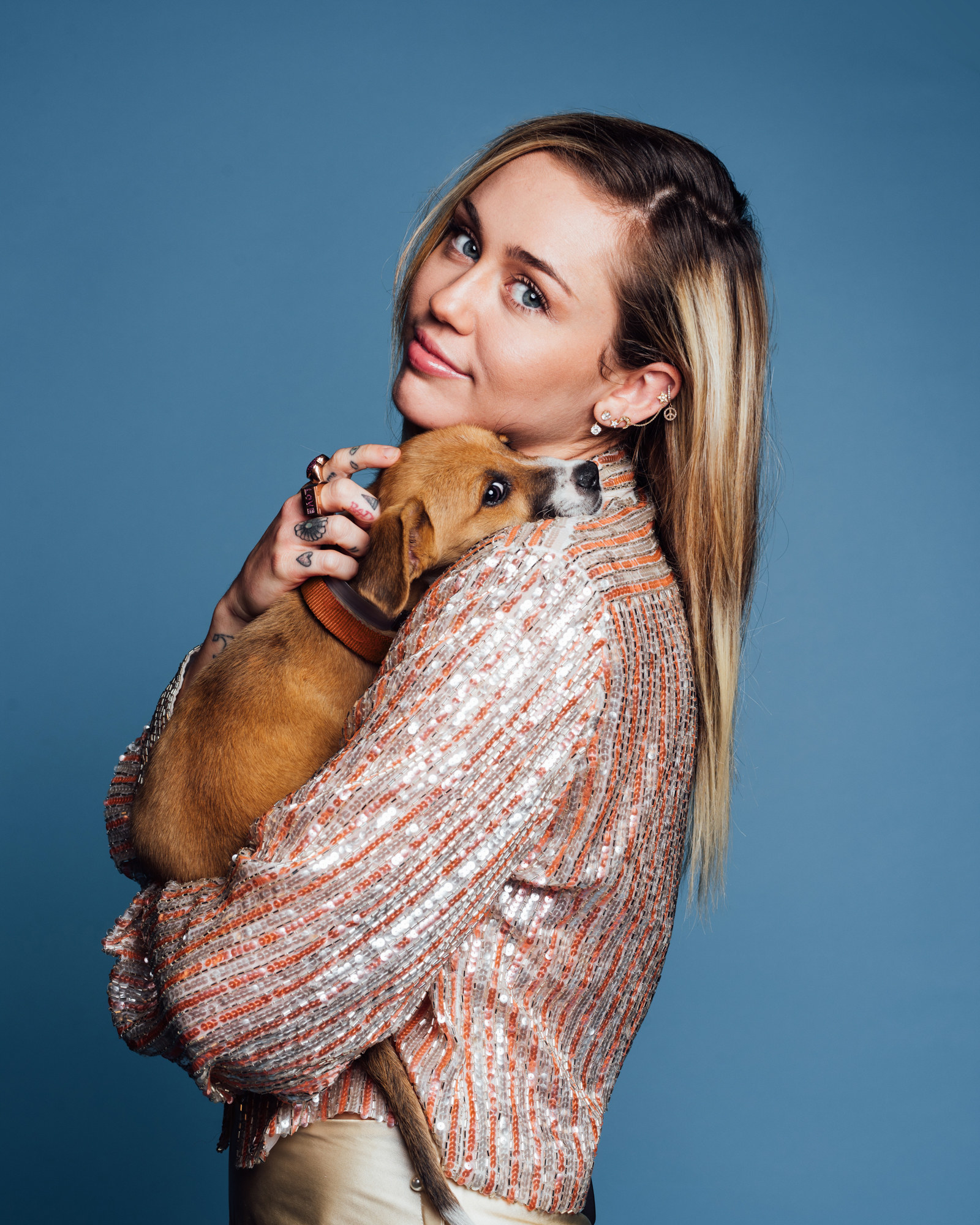 If you could talk to your animals and have them understand you, what would you tell them?
MC: I would hope that all of them know how much that I love them, but I have no doubt in my mind that they do. Because I treat them better than my own family members.
What advice would you give your 14-year-old self?
Are the songs from Younger Now put in a specific order to tell a story?
MC: Everything on the record has a reason. In "Younger Now" the song, there's the sound of the river that's at my house. And then "Malibu," that's where my house is, and then "Rainbowland" is a studio at my house. So it's kind of like introducing people to where I made the record and [how I] was inspired by where I am, and inspired by Rainbowland.
What's the sweetest thing a fan has done for you?
MC: I think my fans allowing me to have Happy Hippie in the way that they've really supported it — and [opening] up about themselves.
If you weren't a singer what would you be doing?
MC: This, 24 hours a day, 7 days a week, 365.
What does being "younger now" mean to you?
Which song from Younger Now is the most special to you?
MC: "Malibu" was the first song that I wrote on this record so it's extra special to me.
Be sure to download Miley's new album Younger Now, and catch her as a coach on this season of The Voice every Monday and Tuesday at 8 p.m. ET on NBC!