It's officially been 15 years since the iconic tearjerker A Walk To Remember came into our lives. And in honor of the anniversary, Mandy Moore and Shane West took to Twitter to celebrate the film and answer some fan questions. Here's what we learned!
1.
The hardest scene for Mandy to film was when her character Jamie told Landon she had Leukemia.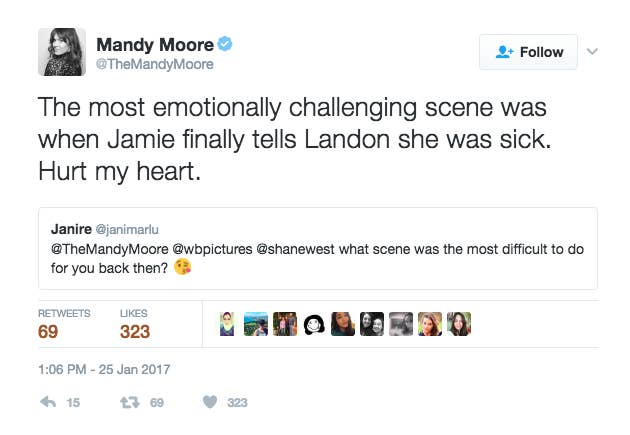 2.
Mandy was hella nervous about recording "Only Hope."
3.
Shane West was, in fact, as beautiful IRL as we imagined.
4.
Both Mandy and Shane are down to re-do the commentary on the DVD.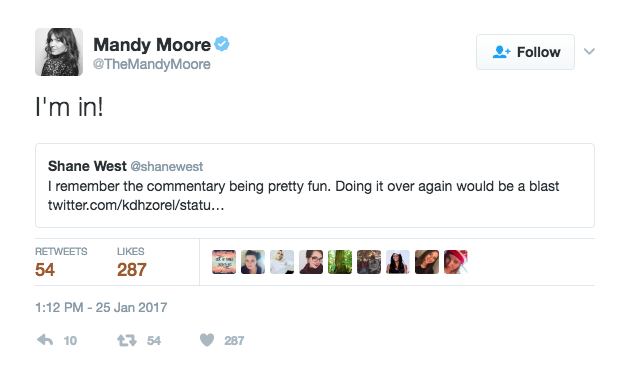 5.
Mandy's favorite scene with Shane was basically every scene.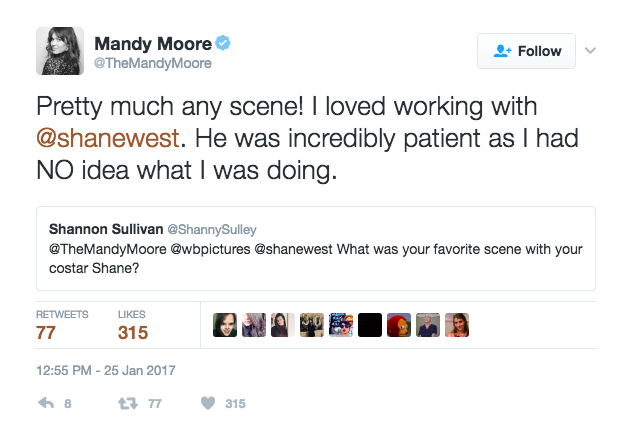 6.
And naturally Shane had exactly the same response.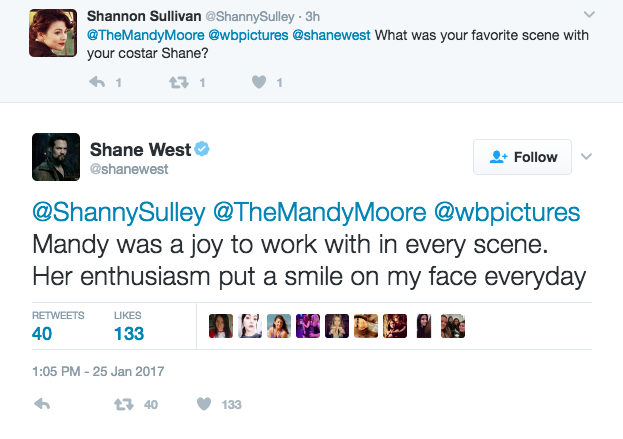 7.
Mandy originally read the book first, and cried just as hard as we all did.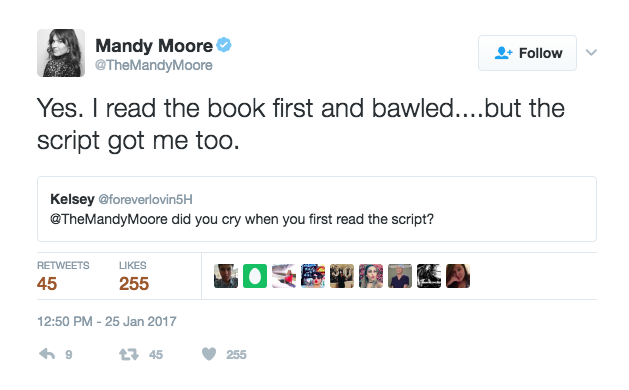 8.
Al Thompson is the one who created the iconic handshake between his character Eric and Landon.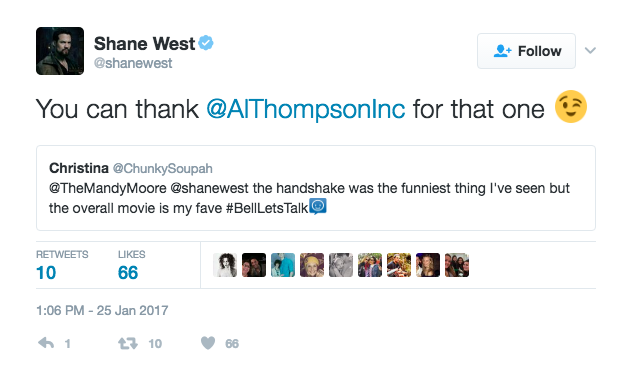 9.
Shane and Mandy had ~instant chemistry~ when auditioning.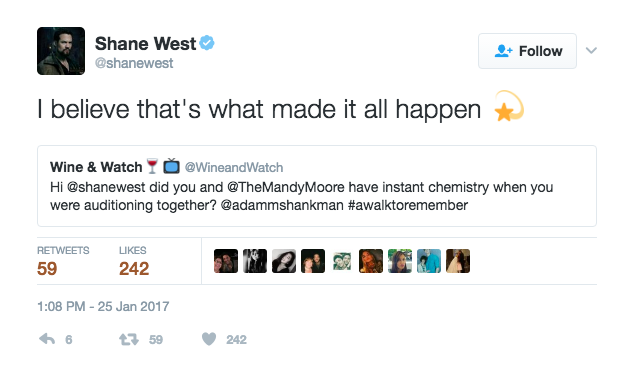 10.
Shane is down to star in another movie with Mandy.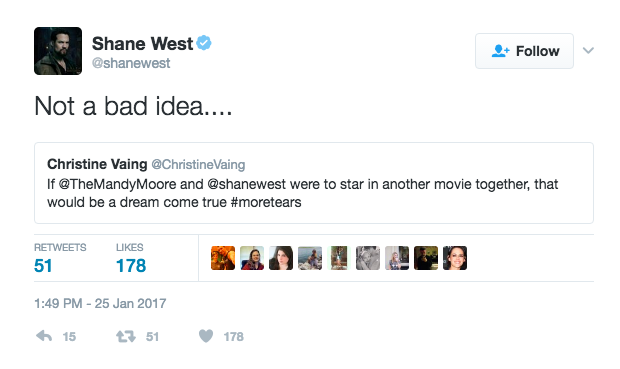 11.
The iconic telescope was actually a real one and not just a prop.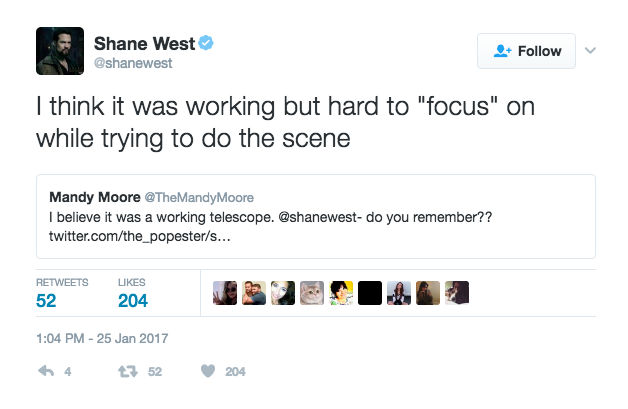 12.
Shane and director Adam Shankman both took home a Camaros from set.
(Which Shane still owns!!)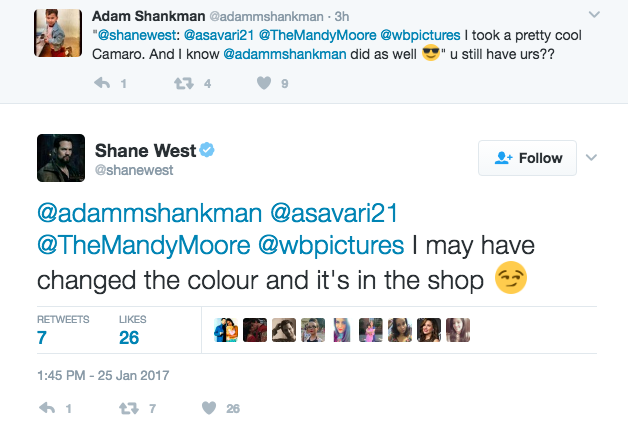 13.
Mandy's favorite scene was when she got to sing "Only Hope," and of course Shane was a big fan.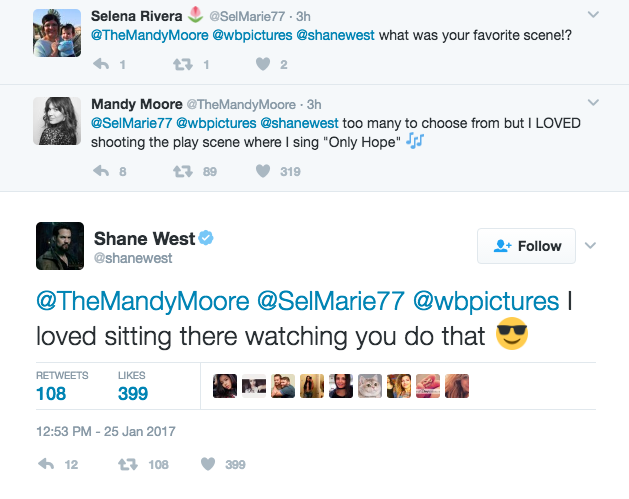 14.
And most importantly, they're both working on a reunion (!!!!!!!!).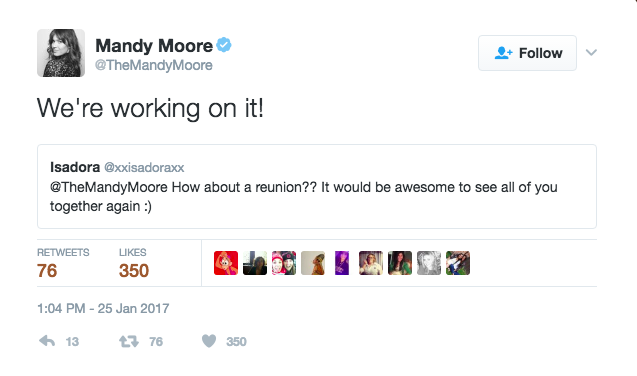 💘 JAMIE & LANDON FOREVER. 💘