Kelly Clarkson Gave Demi Lovato The Ultimate Birthday Gift
Celebs, they're just like us.
It's one of my girl's birthdays tomorrow. And when I say my girl, I mean Demi Lovato. It's Demi's birthday tomorrow and she's always been so supportive and so cool. To see a kid that used to go to my shows have this huge, lustrous career — she's just killin' it. I thought I would, for her birthday, sing her new single 'Cool For The Summer.'
And mega-Kelly-Clarkson-fan Demi was completely blown away.
If someone would've told me when I when I was little that one day @kellyclarkson would one day cover one of MY songs at HER concert for MY BIRTHDAY, I would call you crazy and never believe you again. 😂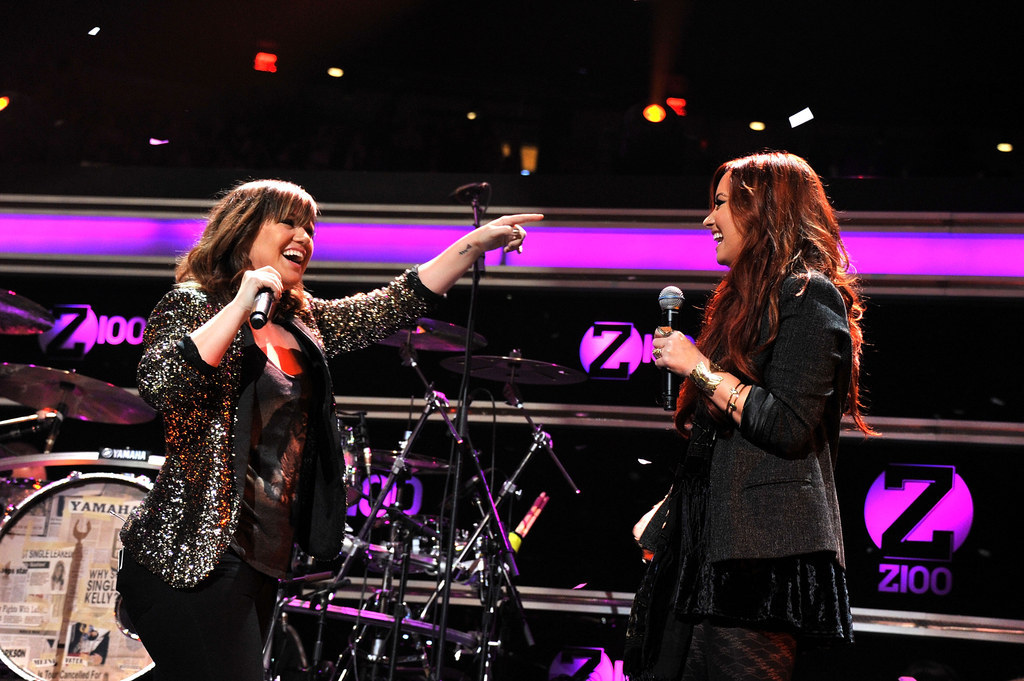 Well last night THE QUEEN DID and she has no idea what it means to me. Honestly the coolest Bday gift EVER!!!!!! Thank you Kelly!!!!! Love you tons and tons and congrats on baby #2!!!!!!! 💖😘😭👑🎉🎁🎂 #sofuckingsurreal #bestBDAYgiftEVER #coolforthesummer
And Demi cried actual tears, as we all would.