Justin Timberlake Hilariously Almost Accepted Taylor Swift's iHeartRadio Award
And there was never a more perfect moment.
Heartbreak whisperer Taylor Swift took home the award for Best Lyrics at the iHeartRadio Awards on Sunday, and two very important things happened: She showed off her legendary Oh my god I won face, and Justin Timberlake helped her celebrate.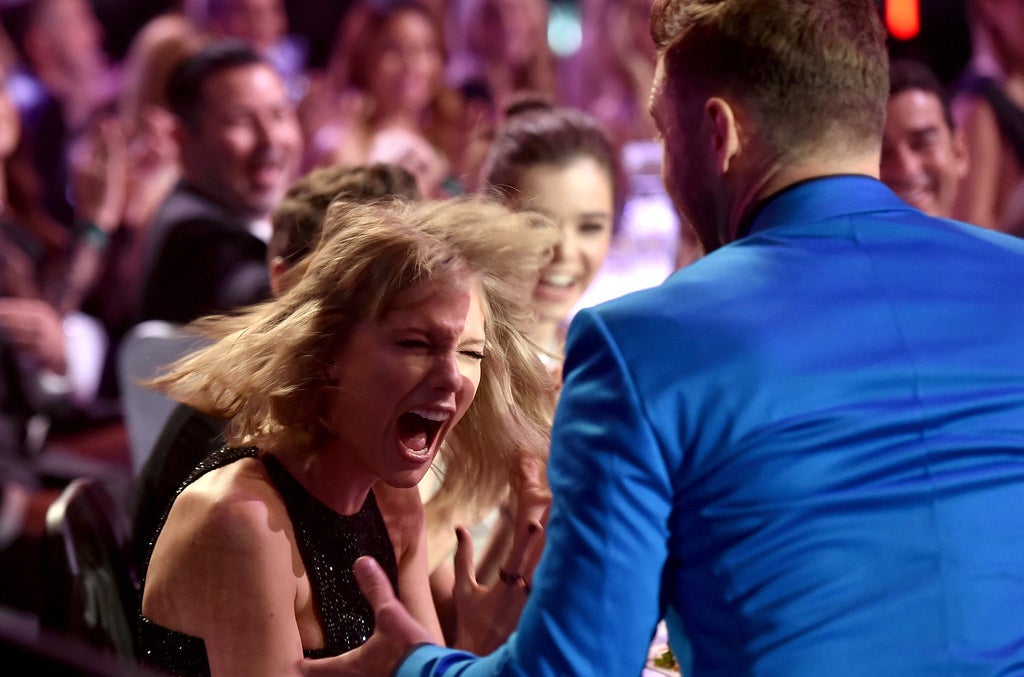 The first time these two hilariously mocked her ~win face~ was back in 2013 at the American Music Awards.
Swift also took the time to set the record straight once again about her famously confusing "Blank Space" lyrics, confirming that it is in fact not "Starbucks lovers."