Jennifer Lawrence has dealt with unreasonable standards and weight pressures ever since she first broke out in Hollywood. And because she's unapologetically herself, she wasn't ever afraid to speak out about it.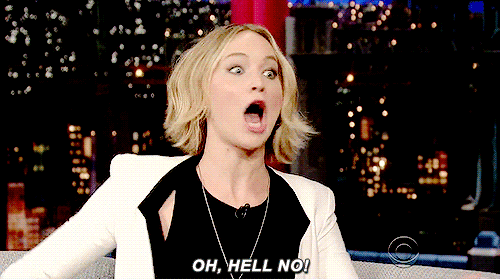 But now that she's literally on top of the world, she realizes that things have changed. At the Hunger Games panel at San Diego Comic-Con, she was asked if she thought there would be better roles for women in the future.
And naturally, she had a lot of thoughts about the issue.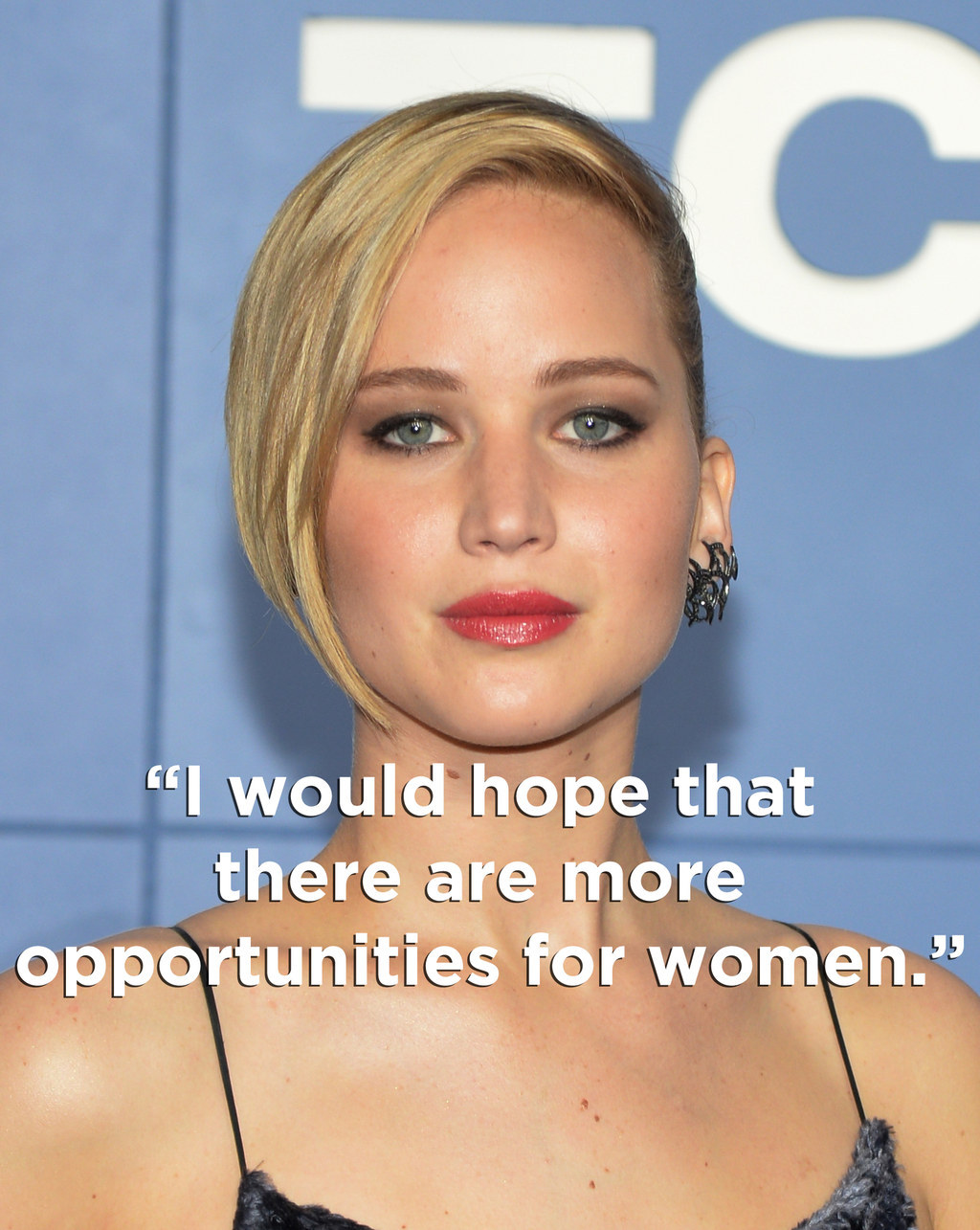 I would hope so. I would hope that there are more opportunities for women. I was having a conversation with somebody about the struggles with weight in the industry. I know that's something I talk nonstop about. And they were saying, "All of the main movie stars aren't very underweight." I said, "Yeah, because once you get to a certain place, people will hire you. They just want you to be in the movie, so they don't care."
Because now that she's a mega-star, things have changed:
I'm not in a place where I could complain, or speak of not getting enough roles because I'm very lucky — I have a lot of opportunities. But I would be interested to hear someone who is not in two franchises answer that question, because I'm not really in a place to fully understand it.
And now she's concerned for the younger actors and actresses who are still struggling with the pressures of Hollywood:
It's more about the struggle for the actors and actresses who haven't made it to a certain place. No matter what, there's a lot of pressure.