Jennifer Lawrence continued her reign of perfection this weekend as she attended the Louisville vs. Kentucky basketball game like the normal, chill girl that she is. She stopped by her hometown team's game clad in a Louisville shirt and baseball cap to show us all how it's done.
Step 1: Enthusiastically chant the school's cheer along with the rest of the dedicated fans.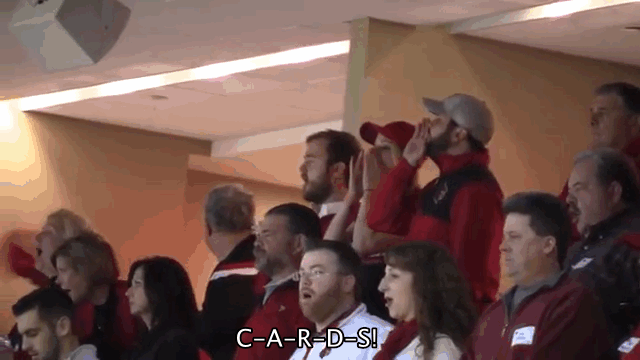 Step 2: Once the cheer is over, give one more big hand-clapping woo!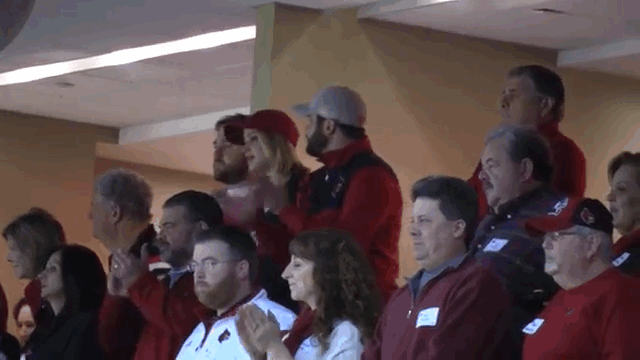 Step 3: Finally, as the rules of basketball state, chow down on a big slice of pizza.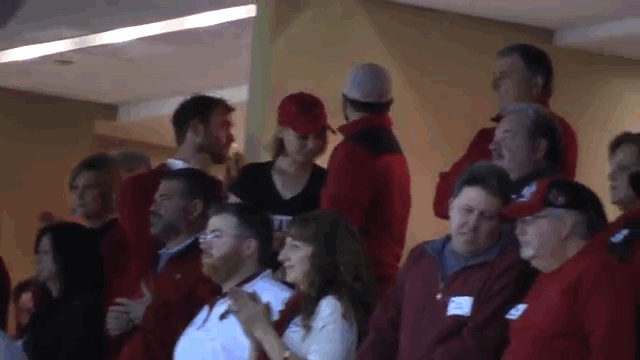 And thanks to JLaw, you now know the ultimate fan code of conduct: Cheer. Clap. Eat Pizza. Repeat.