After listening to 1989 approximately 95,732 times since it was released last year, there's been nothing else on our minds except for the blessed moment when we'd be able to see Taylor Swift perform the iconic tracks live.
Last weekend, our time finally came. We headed out to the MetLife stadium in New Jersey for the 1989 World Tour. It was truly a religious experience, and when it was over, we came back as happier, magical, changed humans.
These are the thoughts, feelings, and number of times you'll be dead after seeing the greatest concert on Earth: the 1989 world tour.
1.
You pull up to the stadium surrounded by glittery signs as far as you can see. Each truck and car is blaring different eras of Swift as loud as they possibly can and you know you have arrived.
2.
And then you make your way to the gate and are handed your most prized possession: the light-up bracelets that are about to synchronize with both the music and your heart.
3.
By the time you make it to your seats the energy in the stadium filled with over 60,000 people is so electric that you find it hard to catch your breath. It's a sea of Swifties and it is BEAUTIFUL.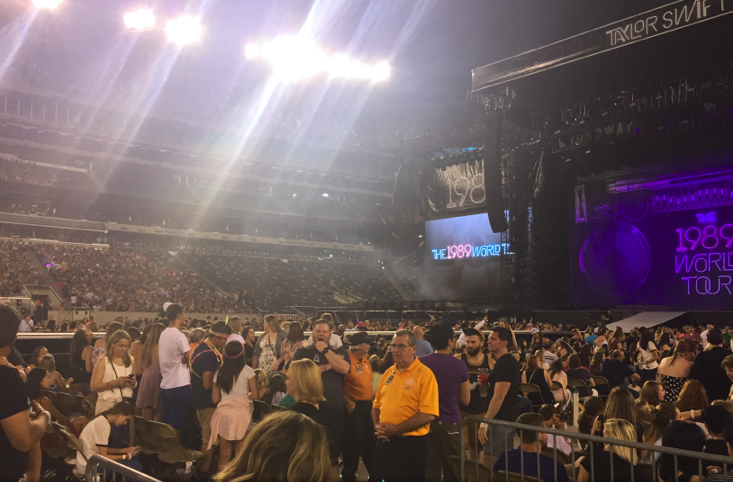 4.
The sweet, soothing sounds of Shawn Mendes, Vance Joy, and HAIM blast through the stadium. With each act that passes your level of chill diminishes. You are quickly approaching zero chill.
5.
And then it all sinks in. THIS IS REAL. THIS IS ABOUT TO HAPPEN. You suddenly have the realization that your queen is about to take her stage and you LITERALLY die once more.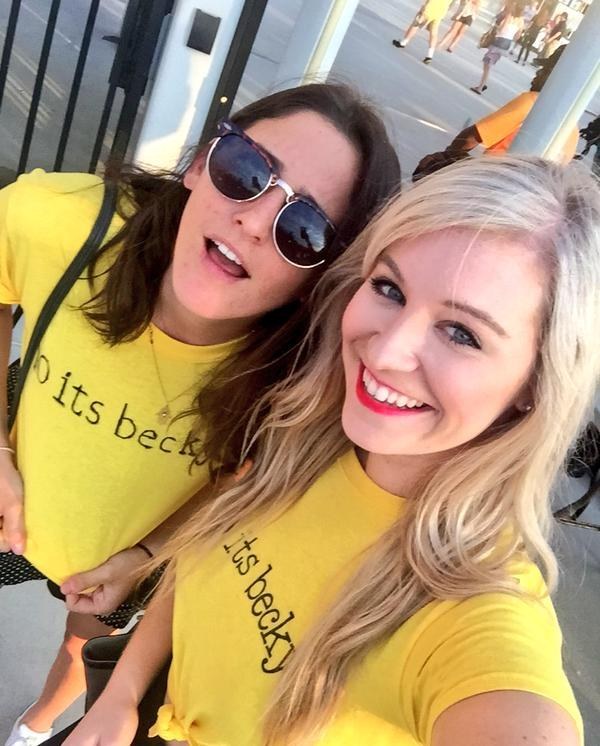 7.
Then she's there in all her glittery glory, owning the stage like the pop queen that she truly is. You finally feel at home.
8.
One by one, your life-changing anthems are being sung right before your very eyes and you scream so loud you're not sure you'll ever be able to speak again.
9.
She finally takes the infamous runway, strutting down the stage as she looks out at a sea of glistening, tear-filled eyes. You sway, and scream, and dance like you never have before.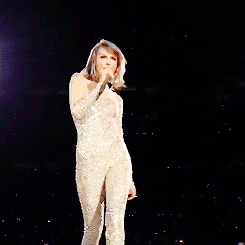 You are beyond the grave. There is no turning back.
12.
And then she announces her ~special duet~. At our show, The Weeknd took the stage to perform "Can't Feel My Face." You're not sure if you've passed out and are dreaming or watching this happen in actual real life.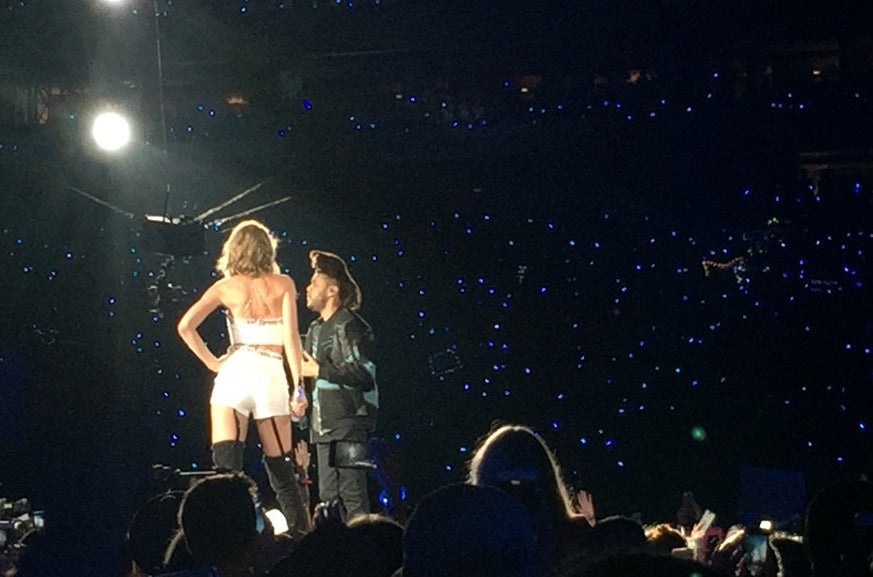 13.
The familiar beats of "Style" hit your ears and you're in full freakout mode. This is it. This is the moment. You stand nervously in anticipation as you await her special guests about to take the runway.
14.
And then it happens. We were blessed enough to be graced by supermodel Heidi Klum, strutting her stuff down the 1989 world tour runway the way only Heidi Klum truly can.
15.
And before you can catch your breath, she announces the U.S. Women's National Soccer Team. The world champions take the stage with their trophy and giant American flag in hand. The entire stadium starts chanting U-S-A and everything is SO DAMN BEAUTIFUL.
16.
But this is Taylor Swift so clearly there are more surprises in store. The dark, fiery beats of "Bad Blood" fill the stadium and the next thing you know the entire iconic video is being re-created RIGHT IN FRONT OF YOUR VERY EYES.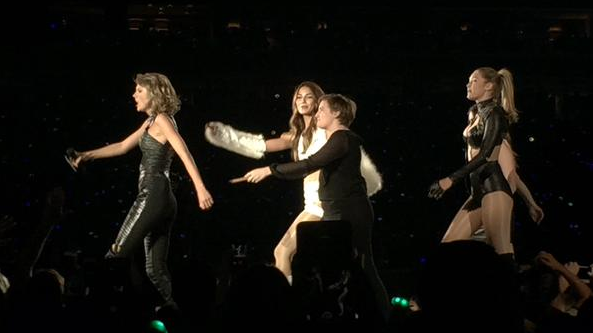 17.
Catastrophre, The Trinity, Frostbyte, Slay-Z, and Lucky Fiori strut down the runway IRL and you LOSE YOUR DAMN MIND.
18.
And after she's done changing your whole world, she talks through your problems the way only Taylor Swift can. You're standing there in the audience, screaming up at your queen in awe because she truly *gets* you. It is therapy.
19.
But that's not it. Before you know it, her stage takes flight as she soars above you, captivating the entire audience, all eyes on her.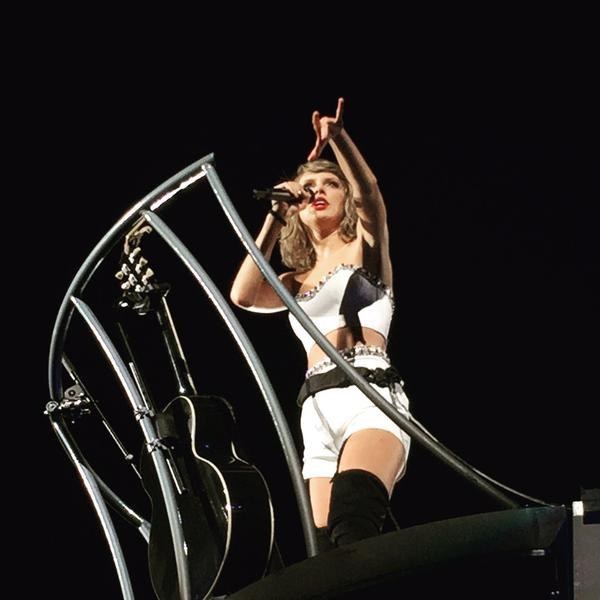 20.
And the stage keeps flying. Your screams get louder as you realize that Taylor Swift is LIT'RALLY ABOVE YOU. You scream out the lyrics like you've never screamed in your whole damn life.
21.
You glance up at the stadium filled with thousands of sparkling lights. It's unlike anything you've ever seen, and you never want this night to end. You check your pulse to make sure you are still alive.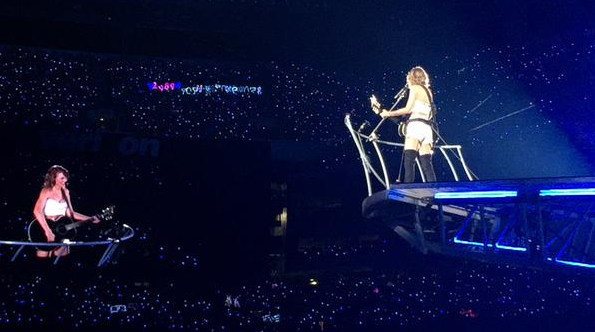 22.
But all good things must come to an end. You have been Swift-blessed. You have prayed at the altar of your queen and life will never be the same again.
Thank you, Taylor. You're truly a shining beacon of light.