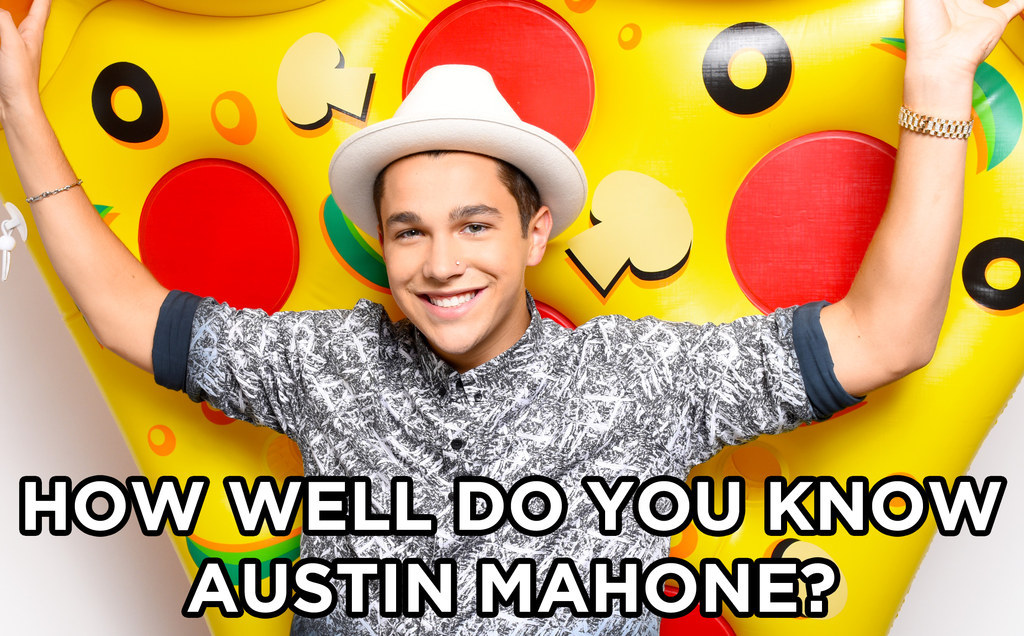 You're totally, completely, irrevocably a Mahomie, but how well do you really know Austin Mahone? In celebration of his latest single, "Dirty Work," the singer stopped by BuzzFeed NY to put together a little game of trivia. Take the quiz below and find out if you know the 19-year-old pop star as well as you think you do!
"Singing in the Shower" by Becky G

"Believe Me" by Lil Wayne

"Beat It" by Michael Jackson

"I Will Always Love You" by Whitney Houston

Learn new gymnastics tricks
Check out Austin Mahone's latest single, "Dirty Work," available now on iTunes!