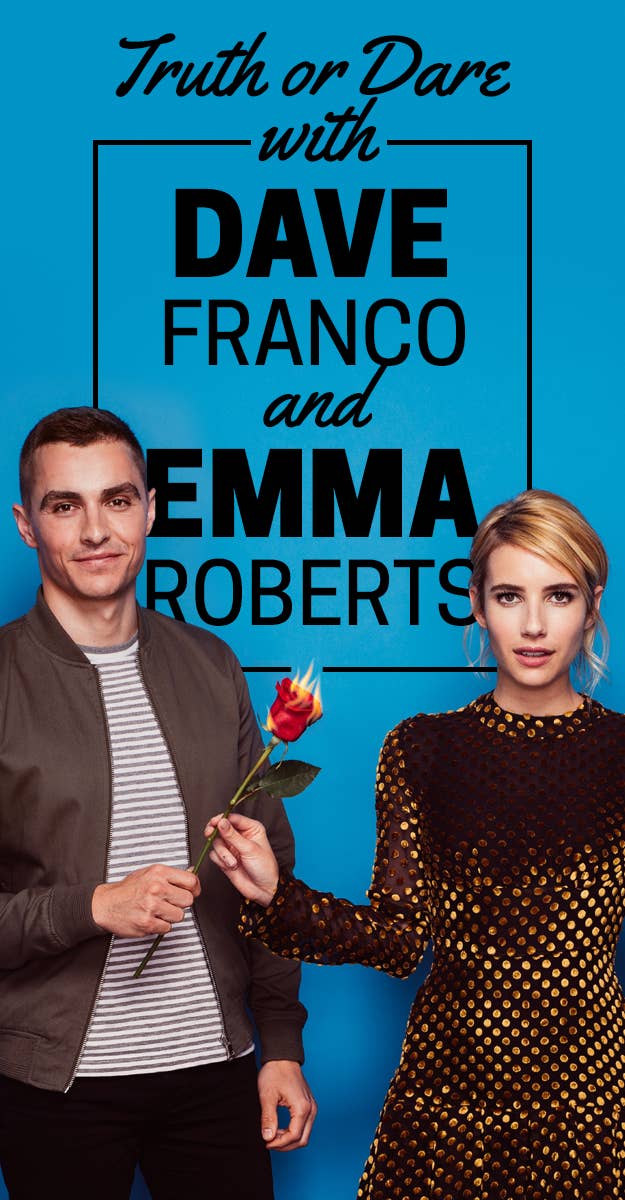 Dave Franco and Emma Roberts star in the new thriller Nerve, which will literally have you shuddering on the edge of your seat while you watch them compete as "players" in a viral online game completing insane, life-threatening dares to win both $$$ and fame.
The pair stopped by BuzzFeed NY to chat about the film, and while we didn't have them complete any Nerve-esque dares like, um, running through a department store naked, we did challenge them to a round of Truth or Dare.
Emma was dared to serenade the audience with a ~romantic song~, in which she slayed Katy Perry's iconic classic "Teenage Dream."
And revealed the truth that she has, in fact, had a drink thrown in her face Real Housewives-style.
Dave went above and beyond with our dare to reenact a scene from Titanic with a cardboard Leonardo DiCaprio.
And revealed that he would very much like to be reborn as Woody Harrelson.
And they both dared to do the impossible: try and lick their elbows. (Mission not quite accomplished.)
Nerve is in theaters everywhere Wednesday, July 27.