1.
Chrissy Teigen shared her non-breakup break up story.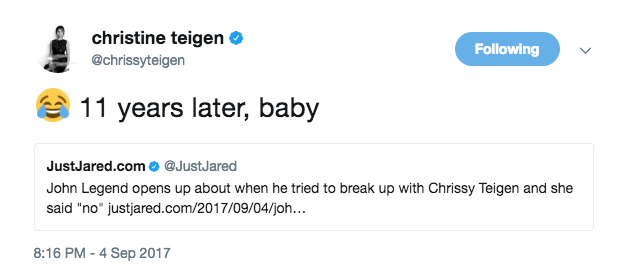 2.
Issa Rae was busy.

3.
John Mayer was thankful.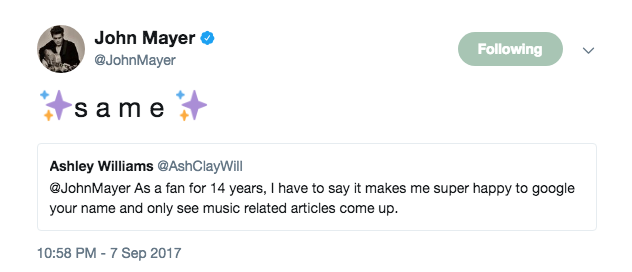 4.
Cole Sprouse had a message for Burning Man attendees.
5.
Anna Camp shared a wedding throwback.
6.
Blake Shelton drank his lunch.
7.
Zach Braff was ready to give out some roses.
8.
Seth Rogen shared his 18-year grudge.
9.
Jaden Smith embarked on a new adventure.
10.
Madonna couldn't get her Fed-Ex package.
11.
Cher clapped back.
12.
Dove Cameron had a post-spray tan meet and greet with Jennifer Aniston.
13.
Gabby Sidibe had some thoughts.
14.
Ryan Seacrest did...this.
15.
Constance Zimmer rode a unicorn.
16.
And Rihanna celebrated her Fenty Beauty launch.
Looks like there are no comments yet.
Be the first to comment!