1.
Chrissy Teigen went grocery shopping on Twitter.
2.
Karlie Kloss entered to win a trip to drink wine with J. Law.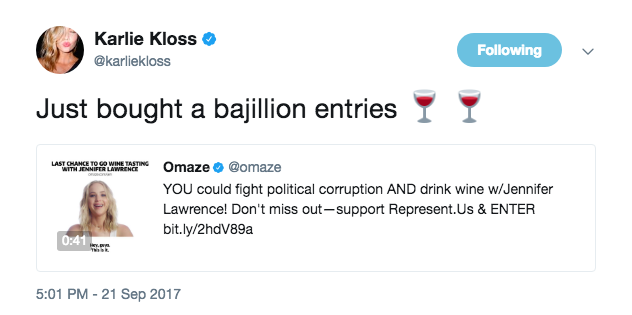 3.
Skylar Astin shared a Pitch Perfect throwback.
4.
Louis Tomlinson was proud of Niall Horan.
5.
Ryan Seacrest was pumped for fall.
6.
Gabby Sidibe got some new shoes.
7.
Jenna Fischer shared her Office similarities.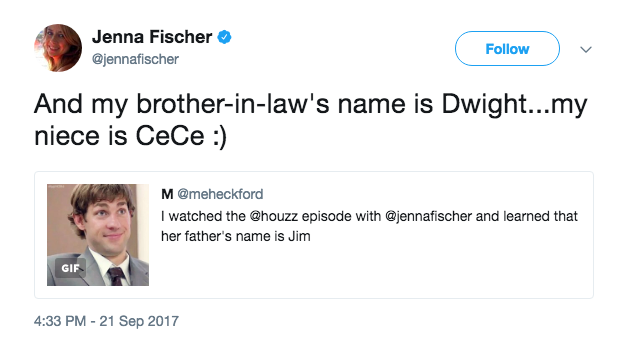 8.
Reese Witherspoon celebrated the beginning of fall.
9.
J.K. Rowling wished Tom Felton a happy birthday.
10.
Zara Larsson revealed Beyoncé as the sun.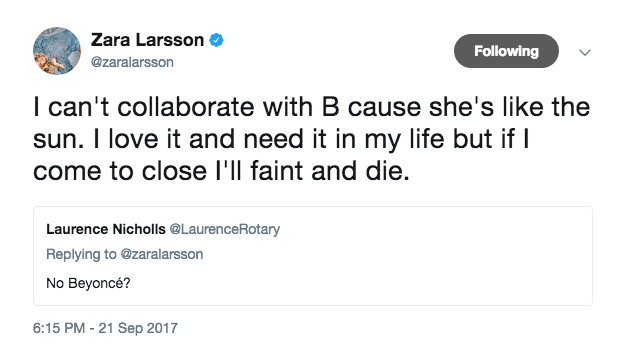 11.
Christina Perri fangirled over Lady Gaga.
12.
Rebel Wilson found an ideal boyfriend.
13.
Chance The Rapper campaigned for a Hercules 2.
14.
And Justin Timberlake was punny and proud of Jessica Biel.