1.
Ross Butler had some conflicting emotions.
2.
Colton Haynes was stressed out.
3.
Khloé Kardashian had some strong GoT feelings.
4.
Mark Wahlberg and Diddy resolved some debt.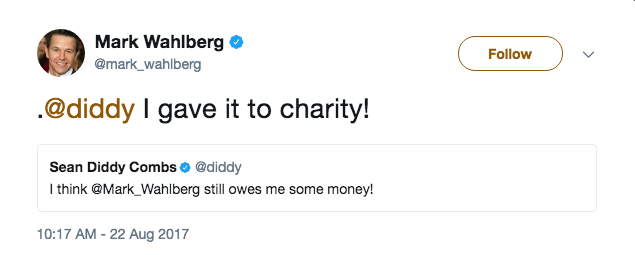 5.
Charli XCX had some Swiftiety.
6.
Paris Hilton revealed that her dog lives a better life than we all do.
7.
John Mayer was in a nap haze.
8.
Zach Braff was team Jaenerys.
9.
Octavia Spencer lost the lottery.
10.
Debby Ryan stanned Taylor Swift.
11.
Lucy Hale was the eclipse's number one fan.
12.
Cole Sprouse exposed fuckboys.
13.
Dinah Jane hijacked Lauren Jauregui's phone.
14.
Hayden Panettiere celebrated her ~eclipse~ birthday.
15.
Taylor Swift caused mass hysteria with her new single.
16.
And Lin-Manuel Miranda gave us all a virtual hug.