1.
Debby Ryan caused some confusion.
2.
Ryan Reynolds came up with a brilliant plan.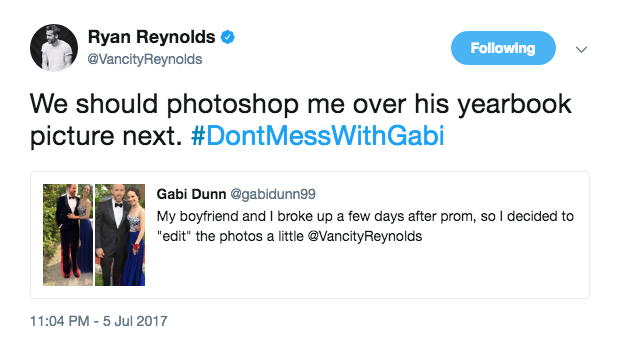 3.
The Rock shared a very important throwback.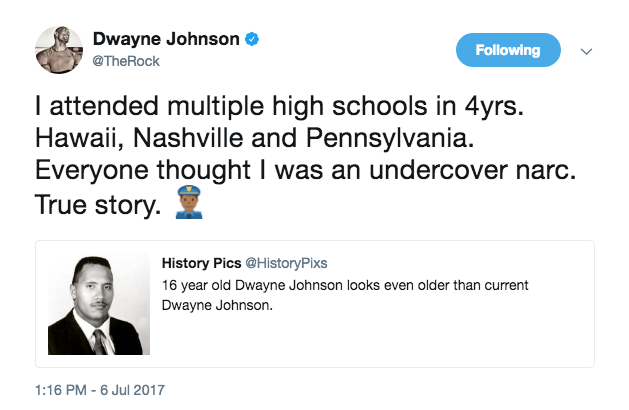 4.
Anna Kendrick was flabbergasted.
5.
The Weeknd shared all of our same sentiments about dessert.
6.
Gina Rodriguez was adorable as heck with her boyfriend.
7.
Jared Leto was workin' on some new music.
8.
Ryan Seacrest shared some important life advice.
9.
Lucy Hale described the best 30 seconds of our lives at a restaurant.
10.
Dylan Sprouse shared some stellar advice.
11.
Jessica Biel proved she's strong as hell.
12.
Dove Cameron found some inspiration.
13.
Reese Witherspoon hung out with her twin.
14.
Zach Braff was ready for fidget spinners to be canceled.
15.
Chrissy Teigen had some important questions for the TSA.
16.
And Skylar Astin and Anna Camp continued to the cutest damn couple on the planet.