1.
John Krasinksi adopted a new child.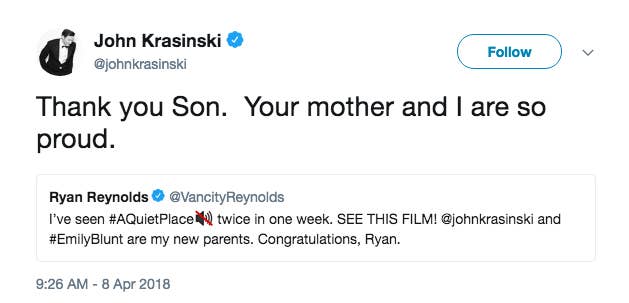 2.
Kevin Jonas had some painful flashbacks.
3.
Mariah Carey was relatable.
4.
Liam Payne and Shawn Mendes blessed us with this photo.
5.
Lili Reinhart contemplated her YouTuber future.
6.
Aja Naomi King and Viola Davis were cute as hell.
7.
Chrissy Teigen was emotionally distraught.
8.
Ava DuVernay was above the drama.
9.
Busy Philipps was upset.
10.
Chris Evans shared an extremely cute throwback.
11.
Kevin Smith helped out a fan.
12.
Reese Witherspoon shared a behind-the-scenes photo from Big Little Lies.
13.
Jaden Smith gave his thoughts on our current life situation.
14.
And Liam Hemsworth cuddled with his pup.