1.
Harry Styles officially announced his first single thus immediately making the world faint in unison.
2.
Kerry Washington showed off this behind-the-scenes Scandal snap.
3.
Reese Witherspoon went on a vacation that I'm very jealous of.
4.
Demi Lovato shared these important words of wisdom.
5.
Constance Zimmer was back on set of UnReal.
6.
Zara Larsson shared this, um, relatable predicament.
7.
Blake Shelton apparently died.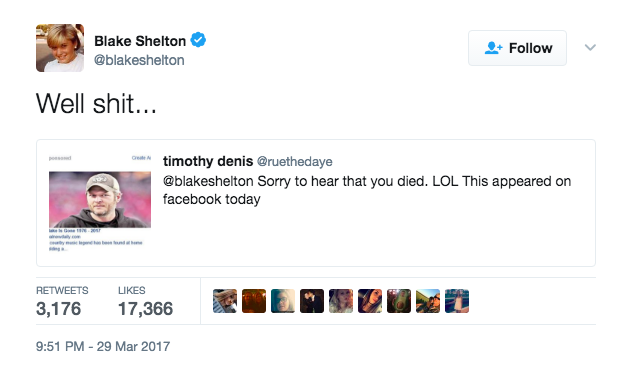 8.
Seth Rogen discovered some stealth Sausage Party promo.
9.
Rebel Wilson hung out with her Pitch Perfect 3 fam.
10.
Gina Rodriguez got to kiss this insanely adorable pupper.
11.
Chrissy Teigen called out John Legend.
12.
Lin-Manuel Miranda had a lot of Gilmore Girls feelings.
13.
Michael Clifford fanned out over Panic at the Disco!
14.
Dylan Sprouse went to a very ideal party.
15.
Viola Davis shared some motivating words.
16.
And Ellen DeGeneres aka Dory was finally found.