1.
Mitchel Musso had a stellar recommendation:
2.
Gabby Sidibe lived her best life on an airplane:
3.
Chrissy Teigen had her dreams turned into reality:
4.
Lili Reinhart enjoyed some bread:
5.
Demi Lovato had a few words for some people in her life:
6.
Zach Braff wished Harry Styles a happy birthday:
7.
Cole Sprouse felt some emotions:
8.
Diplo spoofed the Yeezy campaign:
9.
Kobe Bryant stopped by How To Get Away With Murder:
10.
Jimmy Fallon and Justin Timberlake continued being bros: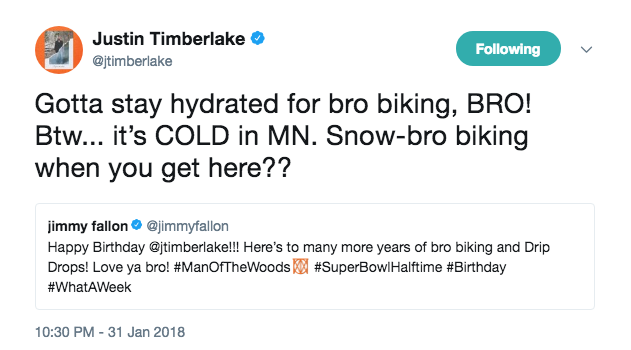 11.
Pink shared an important message:
12.
Armie Hammer and Timothée Chalamet took a selfie:
13.
And Mariah Carey revealed an important exclusive snack fact: