1.
Bette Midler had some thoughts about Winifred Sanderson.
2.
Seth Rogen had some questions about his parents' popcorn habits.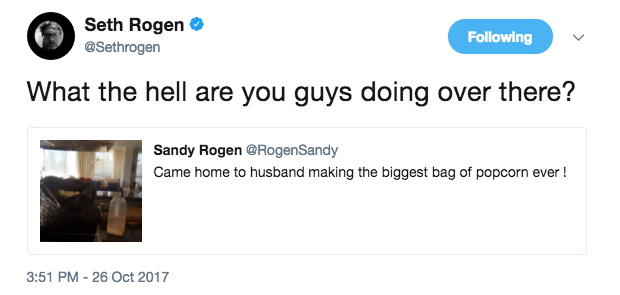 3.
John Mayer didn't get a text back.
4.
Lili Reinhart came up with a brilliant business idea.
5.
Hugh Jackman found his Halloween costume for this year.
6.
Anna Camp lived her best fall life.
7.
Chrissy Teigen got some help from her assistant.
8.
Dua Lipa turned into Wonder Woman.
9.
Julia Louis-Dreyfus fangirled over the Broad City girls.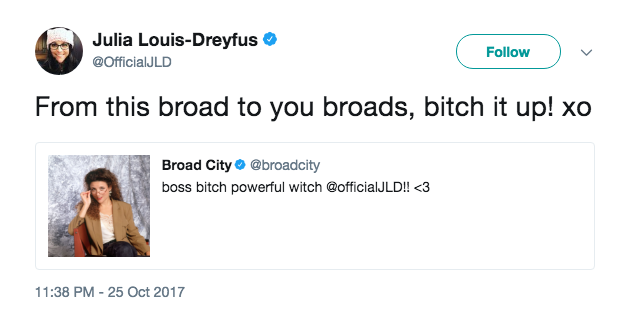 10.
Ciara and Russell Wilson had a cute AF date night.
11.
Zara Larsson failed at laser tag.
12.
Lin-Manuel Miranda gifted us with a cold weather playlist.
13.
Paris Hilton wrapped herself up in a bow.
14.
And Jamie Campbell Bower made it official.