1.
Jaden Smith showed off his esteemed film collection.
2.
Rebel Wilson gave us our first sneak peek of Pitch Perfect 3.
3.
Zac Efron showed off his new 'do.
4.
Chloe Grace Moretz freaked out about Lauren Conrad's pregnancy.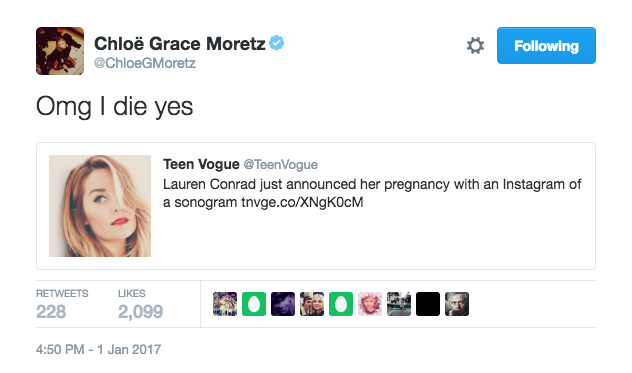 5.
Kim Kardashian made her return to social media.
6.
Ellen DeGeneres shared an inspiring New Years resolution.
7.
Spencer Pratt was not into rekindling friendships.
8.
Harry Styles wished us well in 2017.
9.
George Takei shared this image.
10.
Lin-Manuel Miranda gave us a preview of our upcoming school reunions.
11.
Missy Elliott shared some sage advice.
12.
Margaret Cho proclaimed that she was not responsible for this work of art.
13.
Conan O'Brien took a tip from La La Land.
14.
Seth Rogen got owned by his mom on Twitter.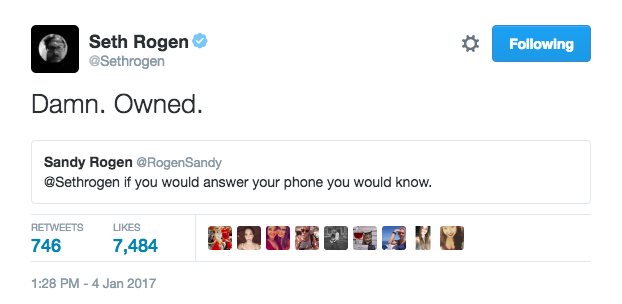 15.
Josh Groban was all of us during a dark and dreary winter.
16.
Bette Midler congratulated Janet Jackson.
17.
And Cher once again dropped some knowledge.