In case you aren't familiar with the most pitch-perfect couple in existence — Anna Camp and Skylar Astin — let me catch you up to speed.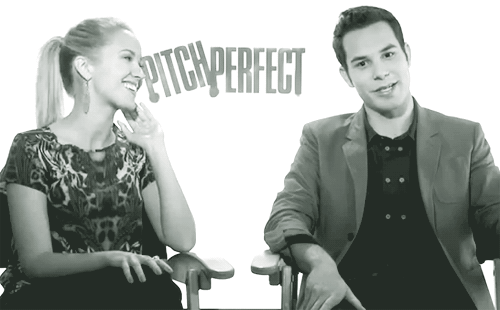 These two talented, beautiful beings became more than aca-friends after filming the iconic Pitch Perfect together.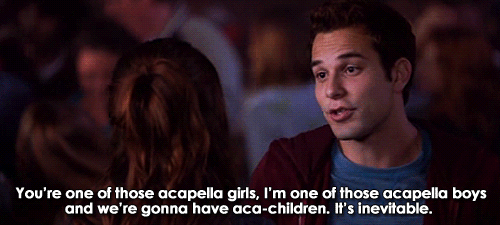 And pretty much ever since, they've been two shining examples of true love.
Like, the sickeningly adorable type of love.
The kind of love that makes you wanna cry and throw up at the same time because it's almost too precious???
And while most of 2015 tried to make us believe that romance was dead, these two lovebirds came just in time to remind us that all hope is not lost.
Just after the New Year, they both announced their engagement on Instagram.
And now everything in the world is right once again.
MAY #CASTIN LIVE HAPPILY EVER AFTER.