We Tried LipSense Long-Lasting Lipstick While Eating, Kissing, And Showering, And Here's What It Actually Withstood
We challenged this lipstick to a mouth Olympics.
by
,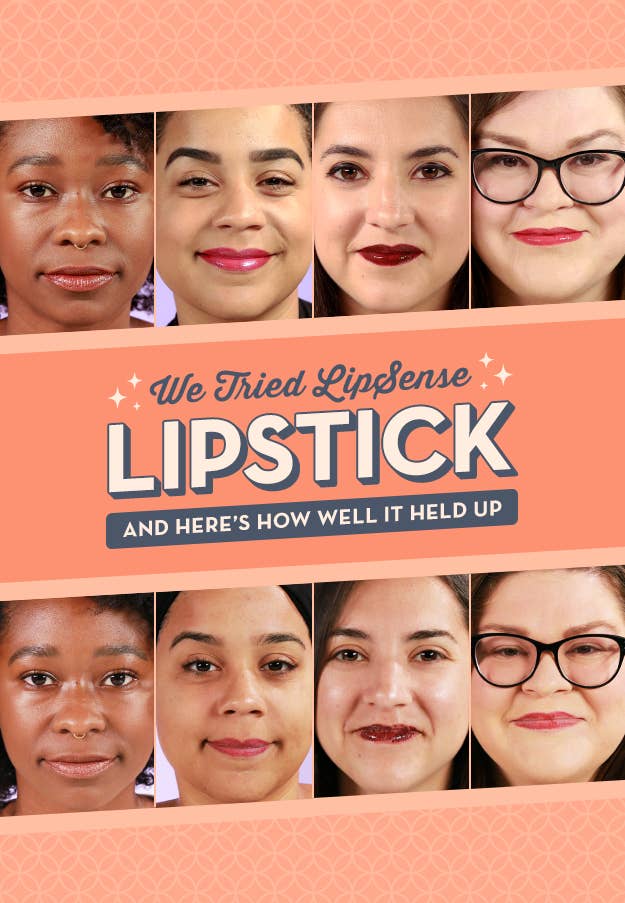 Most lipstick is basically just makeup food that you end up eventually eating. But LipSense lipstick apparently has the power to last through the rigors of kissing, eating, a whole work day, and then some. The women of Ladylike are pretty much skeptical about everything, so we decided to give four different LipSense shades a bunch of serious tests.
First of all, the application process for this lipstick is no joke.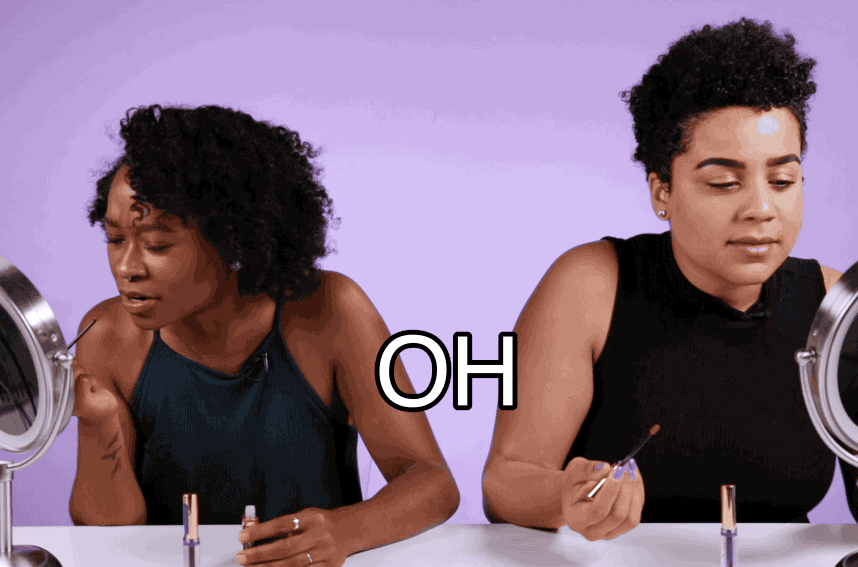 You have to apply three layers of the color in one direction, waiting for a few seconds between layers. Then you wait for it to dry, and THEN you apply the lipgloss.
And OH MANNNNN, it can burn, it's like you lips are getting drunk. Especially if your lips are dry, you are in for a tingly few seconds until it calms the f down.
And you DEFINITELY shouldn't purse your lips together before the lip color is done drying, or, uh, this will happen:
Anyway, here's how it looked when the four of us finally finished applying it:
SO, ONTO THE TESTING! First, we tried "making out" with our hands to see how well the LipSense would hold up to kissing.
After the "makeout" test, most of us just had some rubbed-off gloss issues... except for me (Kristin): my lip gloss seemed to get frothy.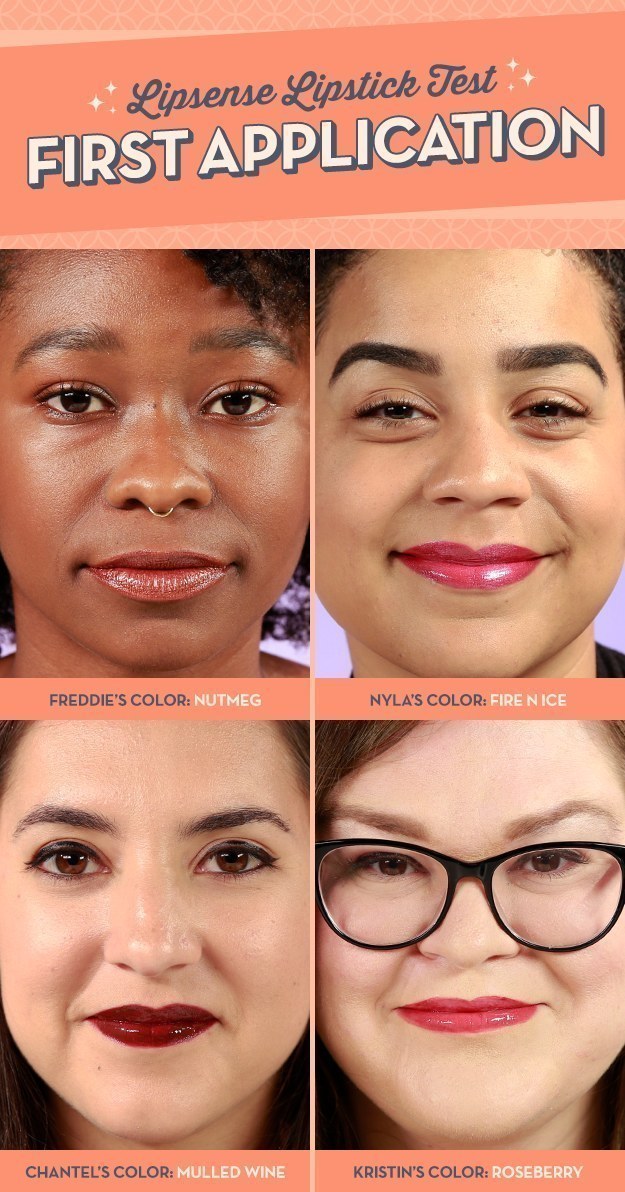 After that, we tried to see how well the LipSense would hold up to the horrors of a full-fledged trip to BURGERTOWN.
The LipSense really held up against our eating burgers -- only Chantel had (minimal, upper lip) problems: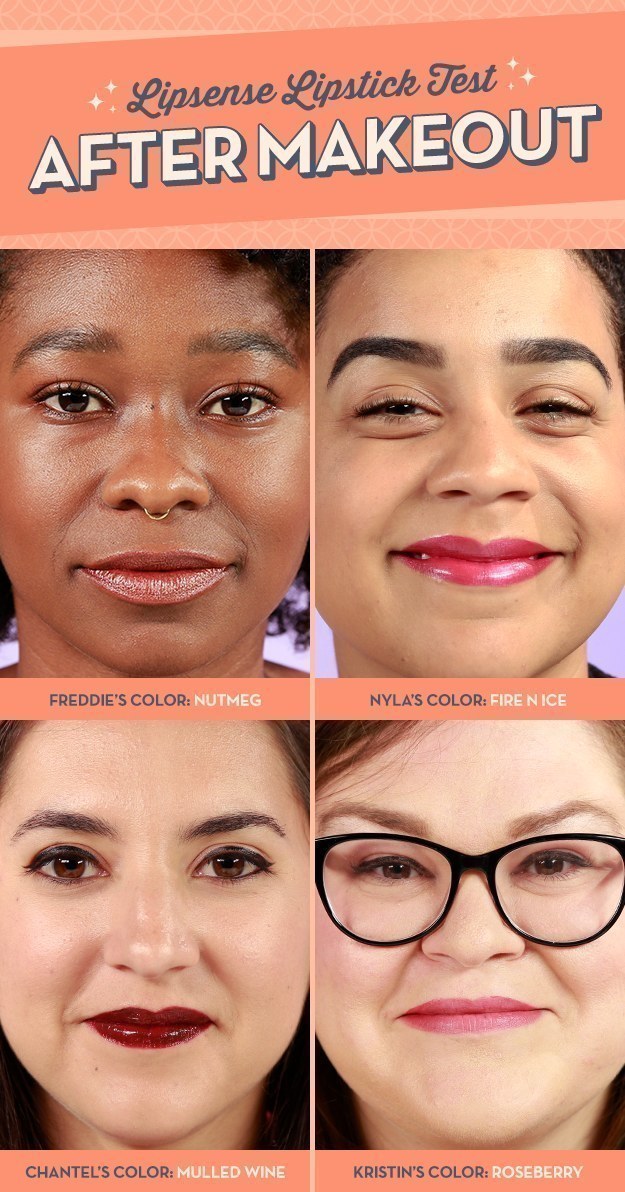 Then, we finished the workday, had some dinnerrrrr, and things started to fall apart:
Overall, we started to see some real deterioration after our SECOND meal.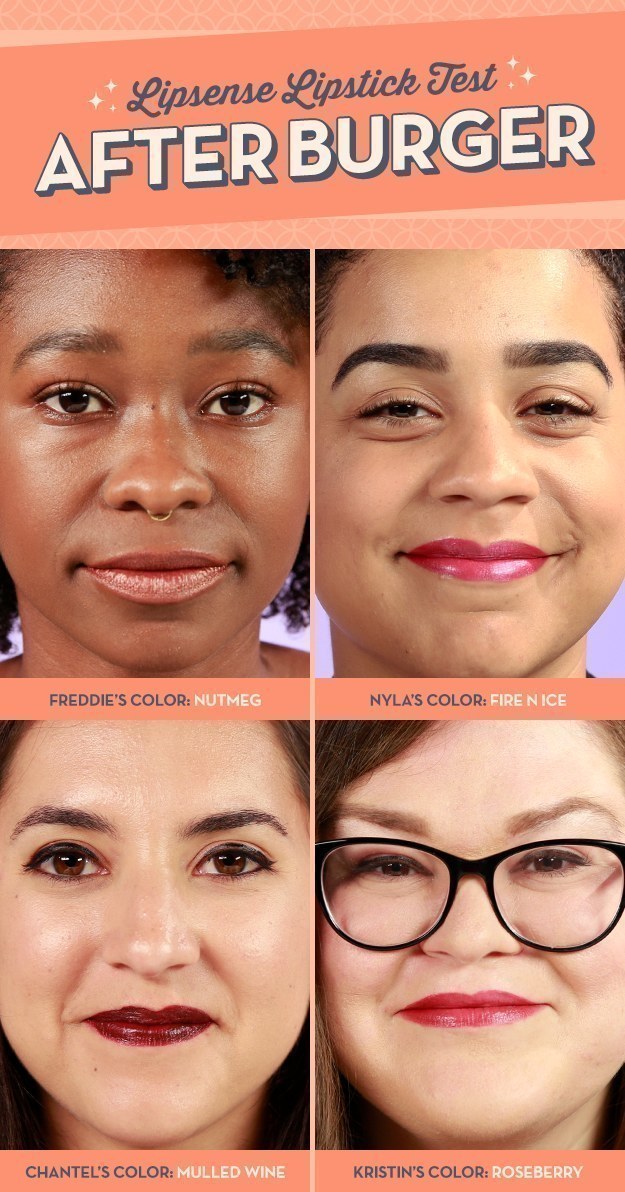 And just to see how long we could stretch this lipstick: Here's how it looked after a makeout, a burger lunch, dinner, a shower, and a night's sleep.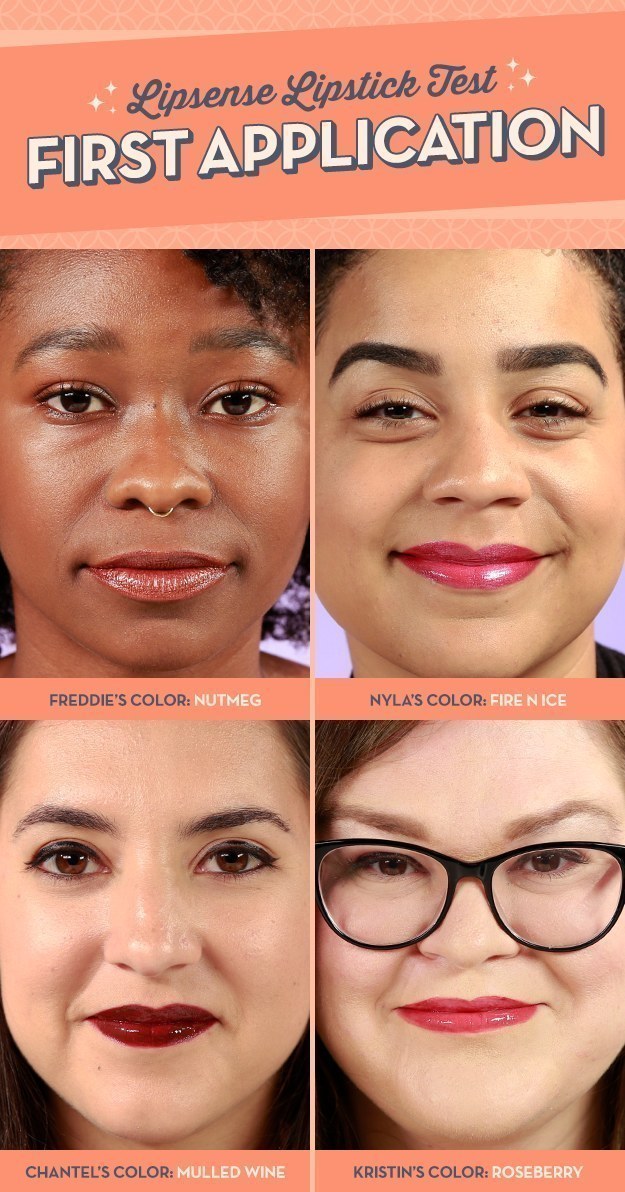 But hey, LipSense can eating one meal and a makeout, which is pretty darn good.