These Women Tried A "No Mirror" Makeup Challenge And Some Of Them Turned Out Surprisingly Well
You guys, it was a mess.
by
,
So, I'm gonna set the scene: This whole thing started when the Ladylike ladies were sitting around a table trying to think of a short, funny video we could make.
To be honest, we were all pretty tired. We've been shooting a boatload of big juicy videos for our new channel and we knew we wanted to do something that would A) make us laugh and B) we could shoot in an afternoon.
One problem we always have around the office is trying to find makeup mirrors, because they're never around when you need 'em. SO, we thought, what if we challenged each other to try and do our makeup using NO MIRRORS and only silly reflective surfaces, like wine bottles or car doors?
And thus, BEAUTY ROULETTE: NO MIRROR EDITION was born!
OK SO! To figure out which reflective surface we would have to use to do our makeup instead of a mirror, we all had to spin the wheel.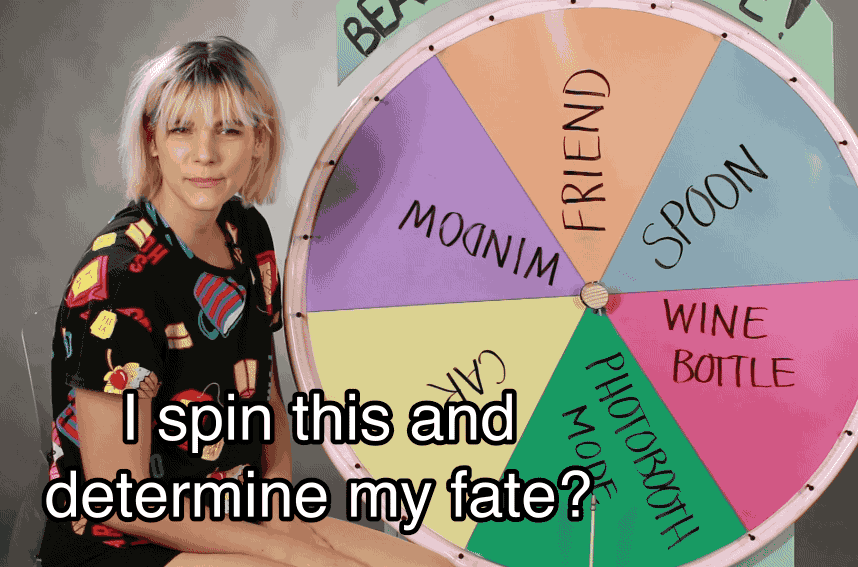 Aaaaaaand here's what we all had to look at in order to do our makeup!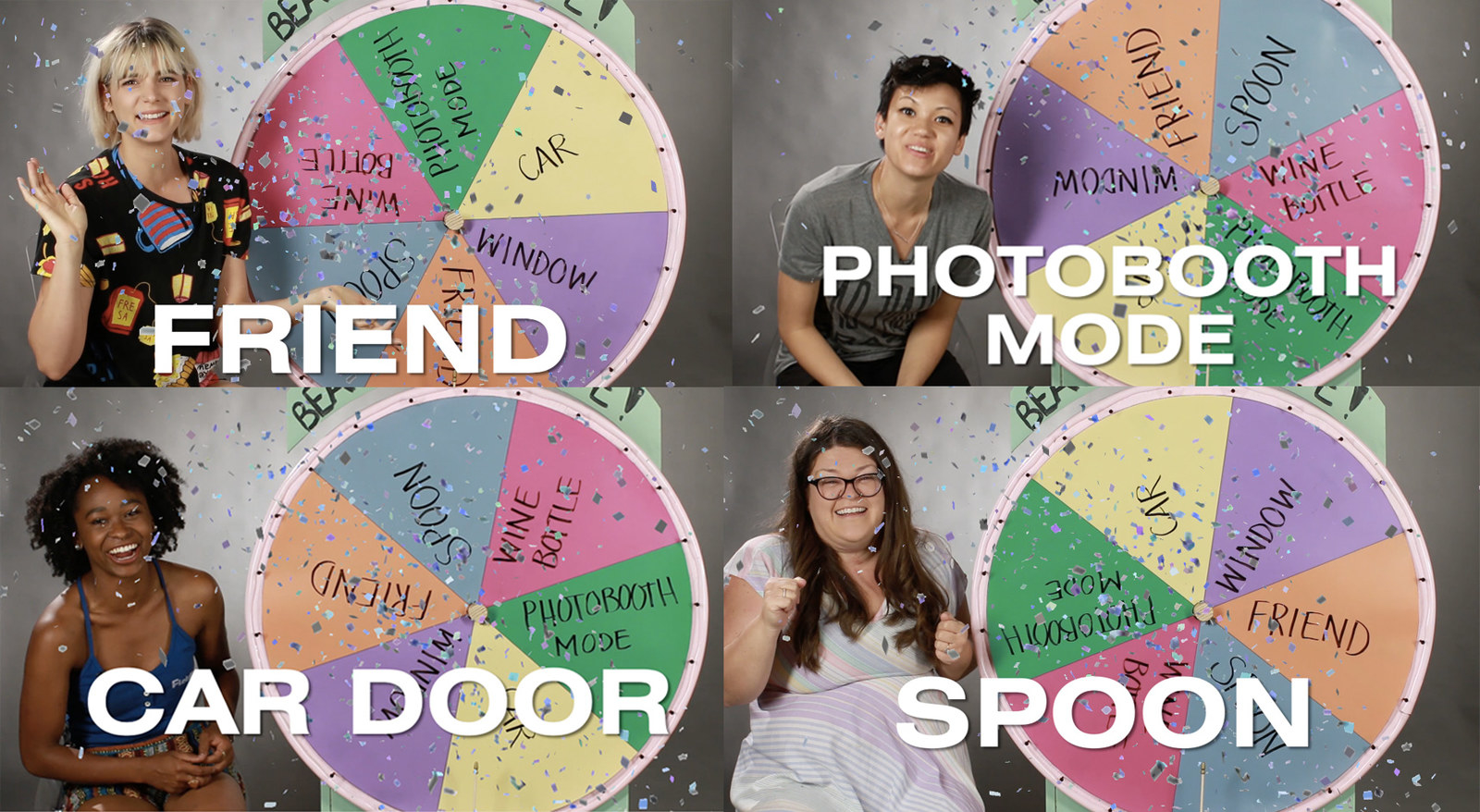 THEN WE HAD FIVE MINUTES TO TRY AND DO A FULL FACE OF MAKEUP!
It was so flipping hot outside while Fred was trying to do her makeup in the reflection of the car door, she just used her own sweat to wet her beauty blender.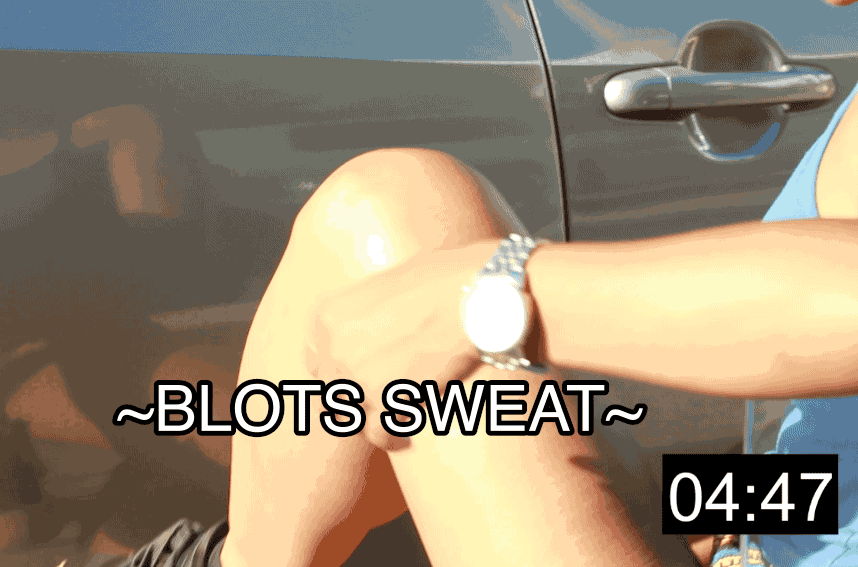 (Seriously, it was crazy hot -- Chantel was shooting one of these cameras and she literally had a shirt draped over her head to block out the sun like she was trying to operate an old timey photography machine.)
Devin turned out to be pretty good at following instructions from Chantel: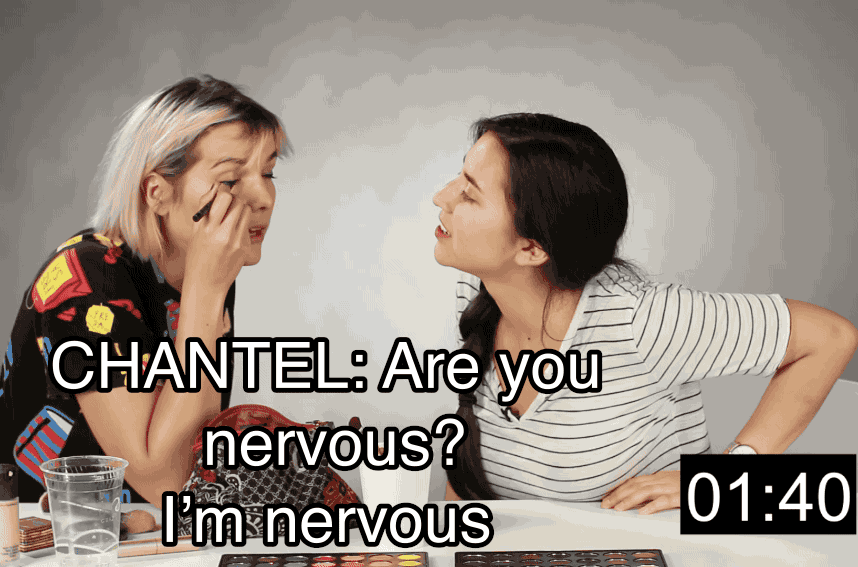 It probably didn't help that I was loudly counting down the time in the background, lol.
Jen thought she was going to have it easy with photobooth mode on the computer, but we made her use the thermal filter the make it harder.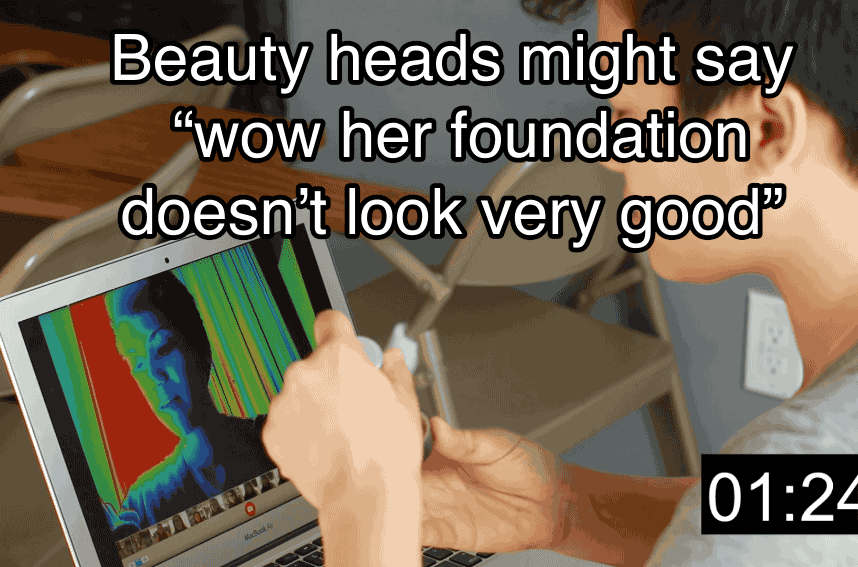 I obviously poked my eye out.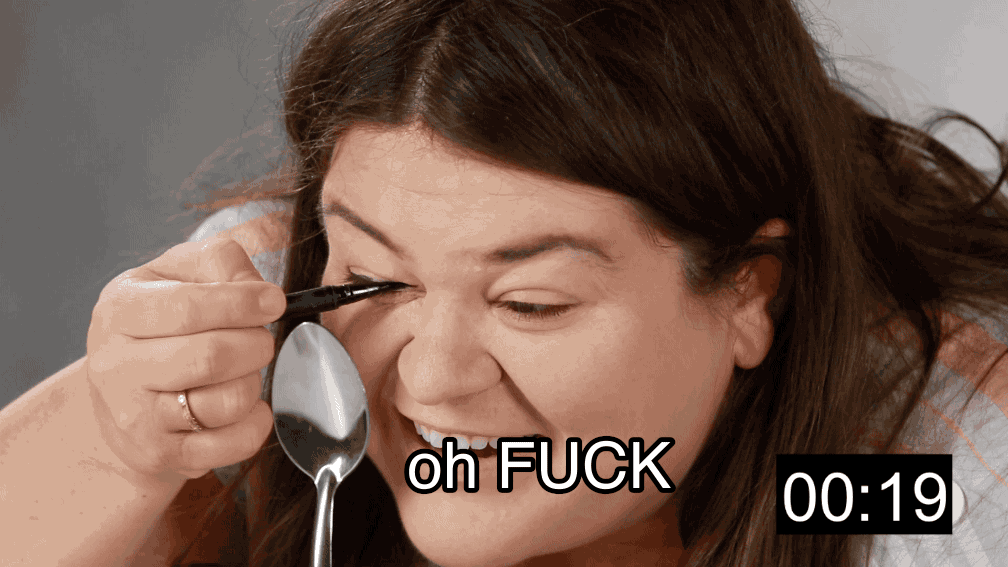 Aaaannnd Fred wasn't able to get lipstick on her upper lip before time ran out...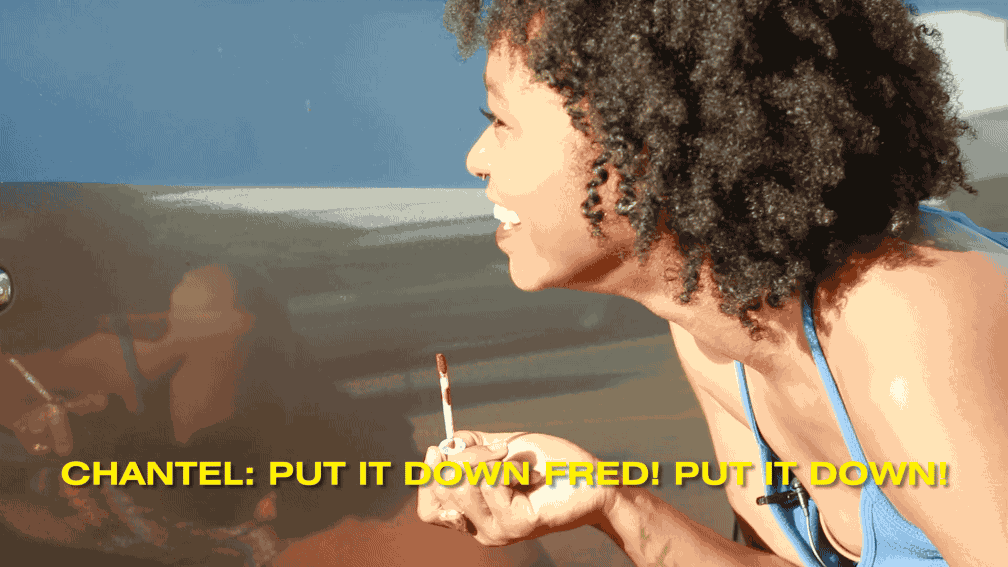 SO SHE PURSED HER LIPS TOGETHER because she is sneaky AF.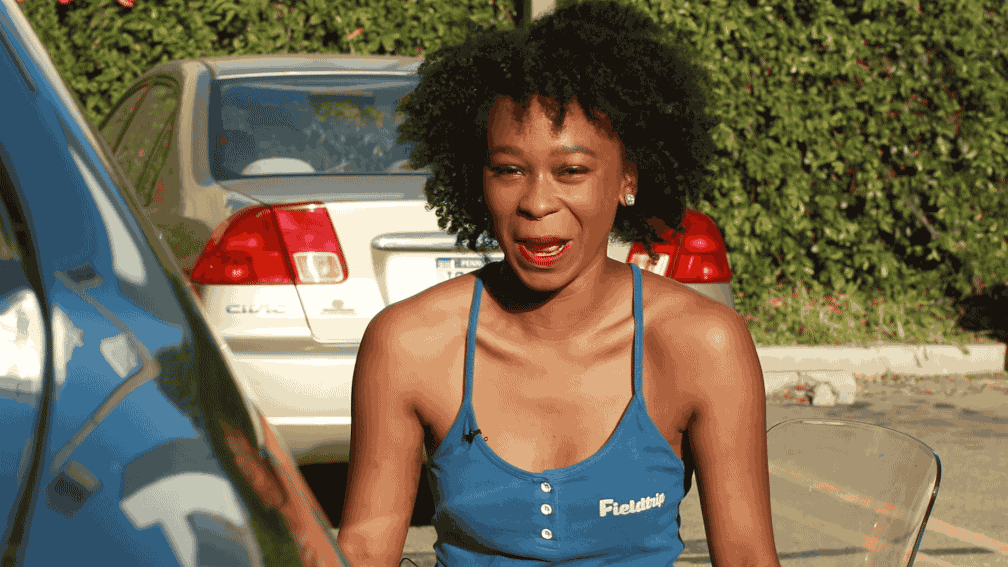 When we were all done, we brought Jazzmyne in to judge us and declare a ~winner!~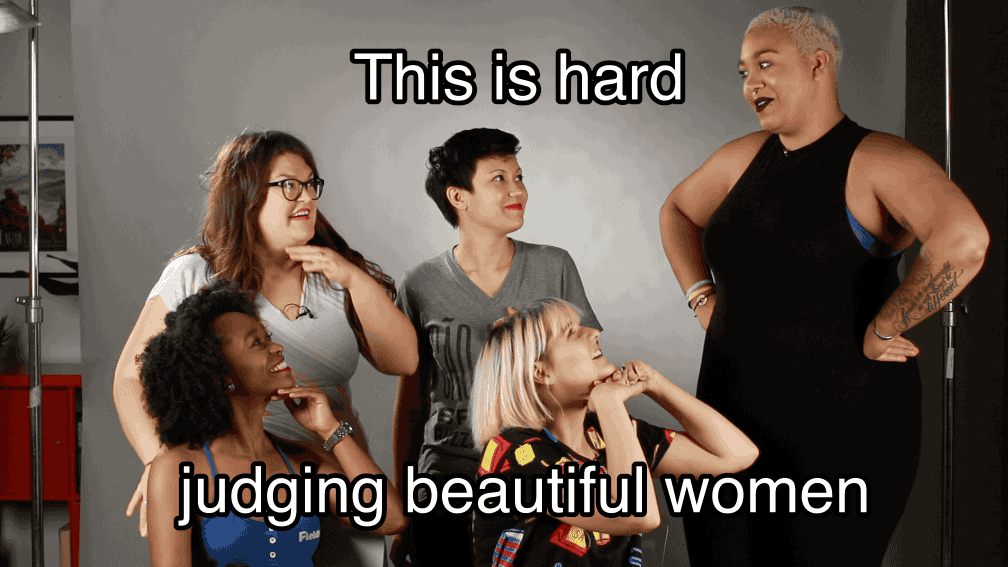 And here's how all our looks turned out! (Or didn't turn out, as the case may be.)
Freddie is a shameless cheater*, but mostly did a pretty great job using only a shiny car door to do her makeup, with the exception of her very fierce eye situation.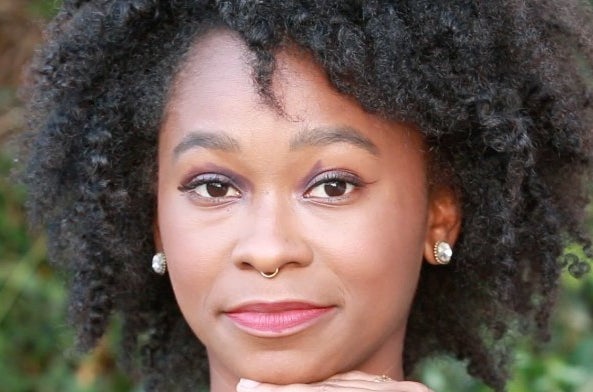 *sorry Fred, love ya Fred
Here's Devin's look that she did without ANY reflection and with only getting guidance from Chantel. I have no idea how this turned out so well.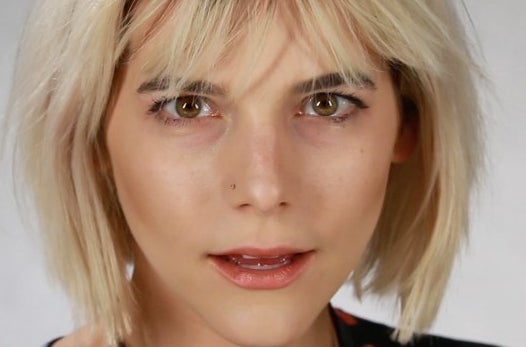 I'd call schenanigans, but I watched it happen in real time so I know it was legit.
I had to use a fucking spoon and that is all I have to say about that.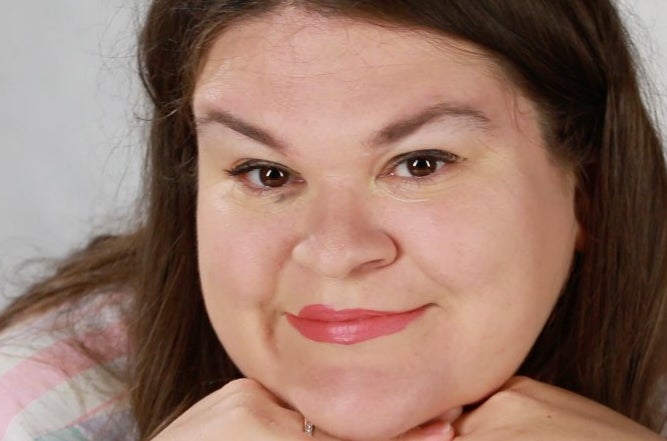 Jen (using Photobooth mode with the thermal filter turned on) also had some eyeliner woes but she did pretty well. Plus, she was the only one of us who had time to spare at the end.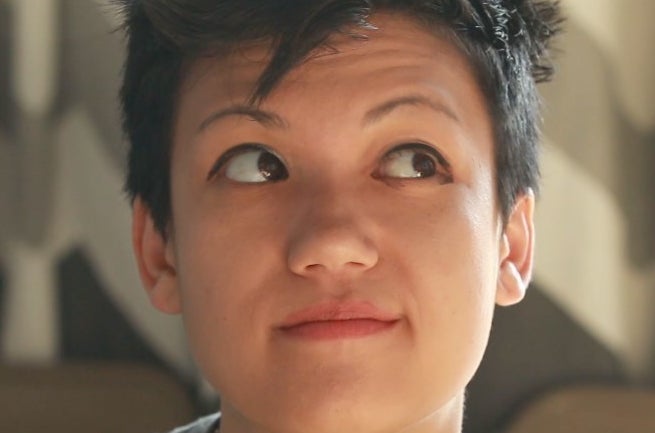 ALTHOUGH, this is because she only wears like three makeup items so that helped. And during judging, Jazz suggested that next time her lipstick be a little bit more "on her lips" because Jazz is savage.
In the end, Devin won because she is some kind of a wizard or whatever. To be honest, we laughed so much that we were all winners. <3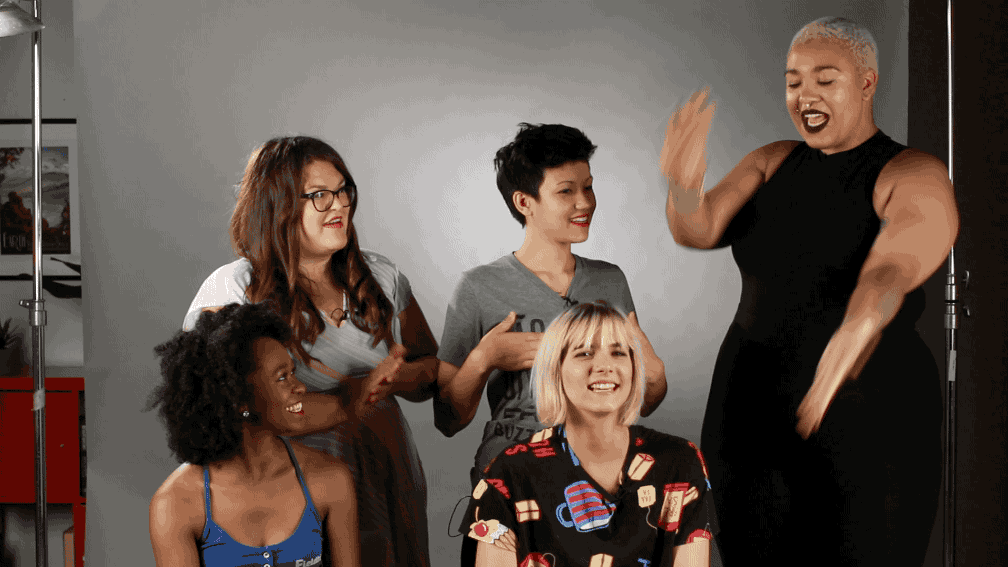 WHAT SHOULD WE PLAY BEAUTY ROULETTE WITH NEXT?!