The brush works by spinning in circles, and it sounds a bit like an electric toothbrush... or some other ~small device~ with a motor.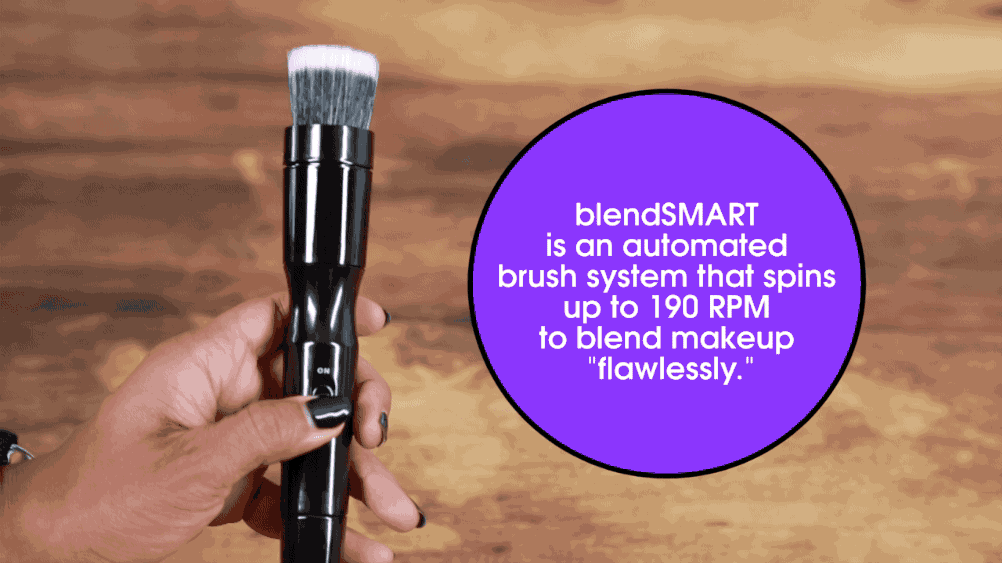 So all three of us used the brush to apply foundation, blush, and setting powder, and here's what we think are the pros: First, it's excellent at blending pressed blush.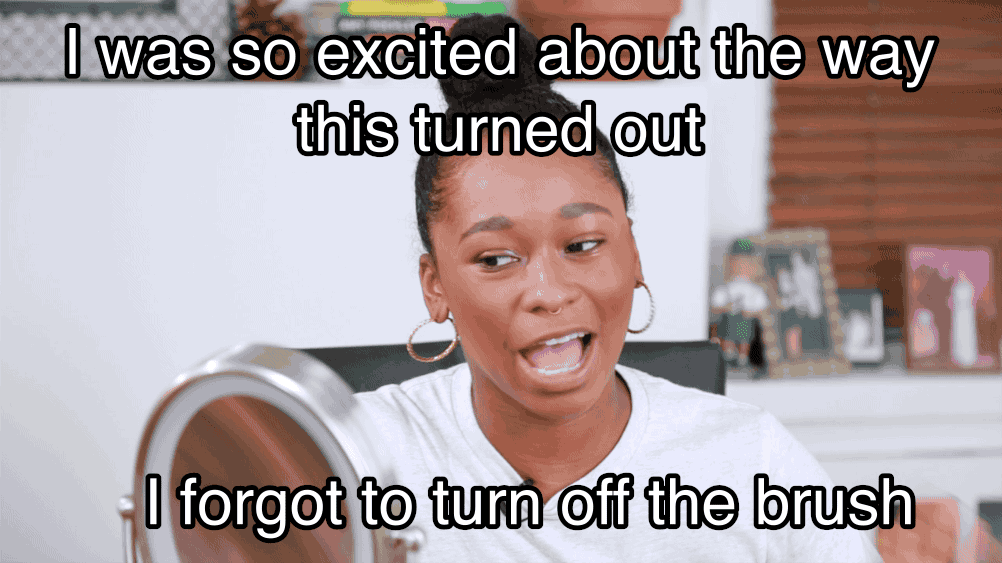 And if you're a tinted moisturizer person, Freddie found the foundation brush was really good at blending that: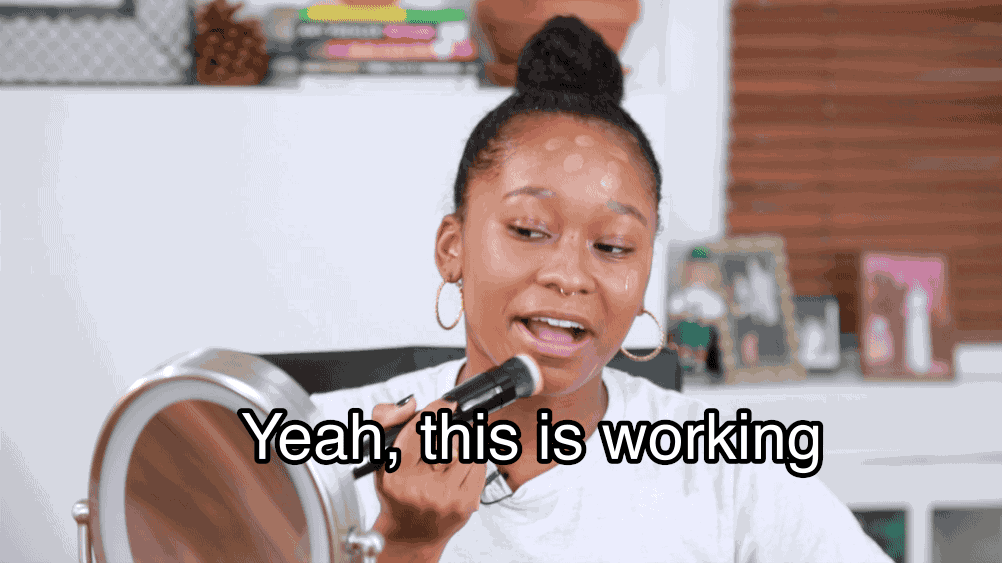 And here are the cons: It's a little precarious when you try to use it apply loose powder or setting powder.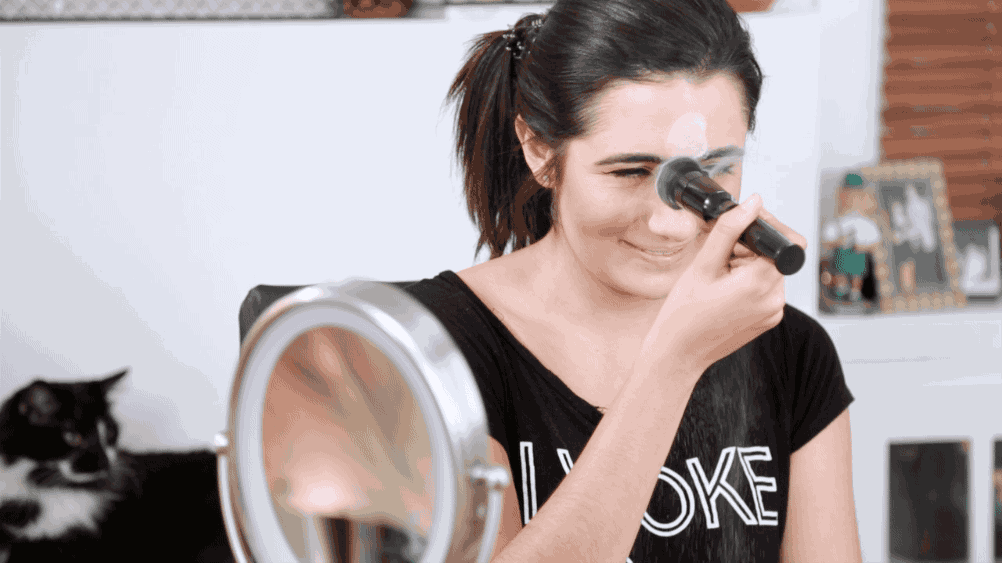 Also, because this brush is very intense, you have to fight it for control a bit when applying a thicker liquid, like full coverage foundation.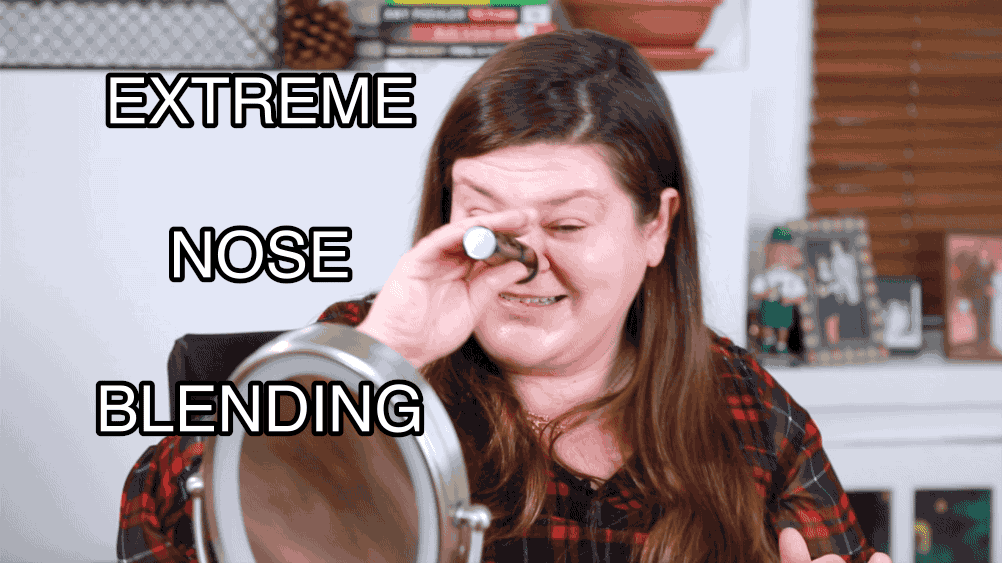 And a word of warning: due to its ~spinning actions~ it can also latch onto the baby hairs along your hairline and your eyelashes -- and can pull your eyelids right into it if it gets too close: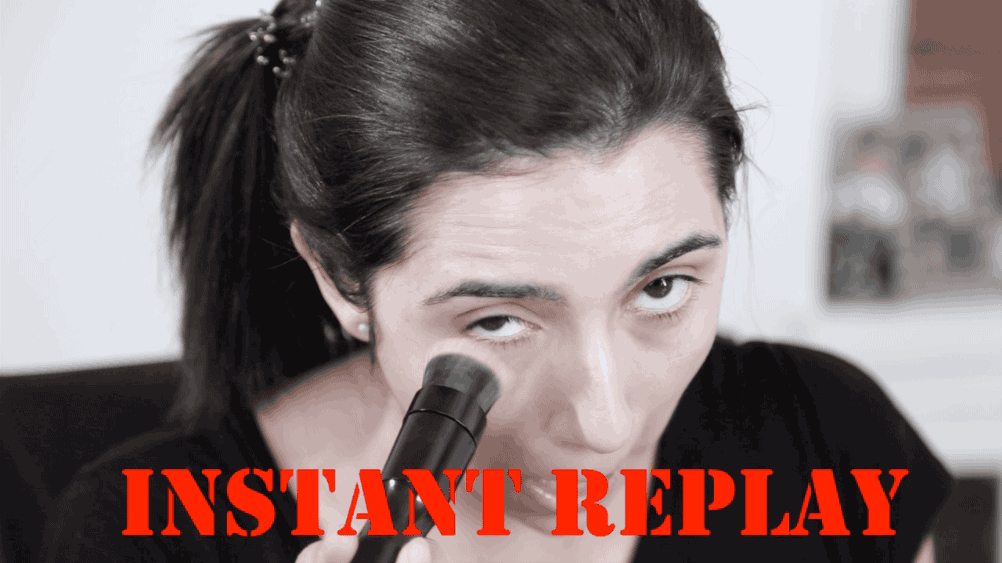 So, here's how Saf's face turned out after using the brush to apply foundation, blush, and setting powder: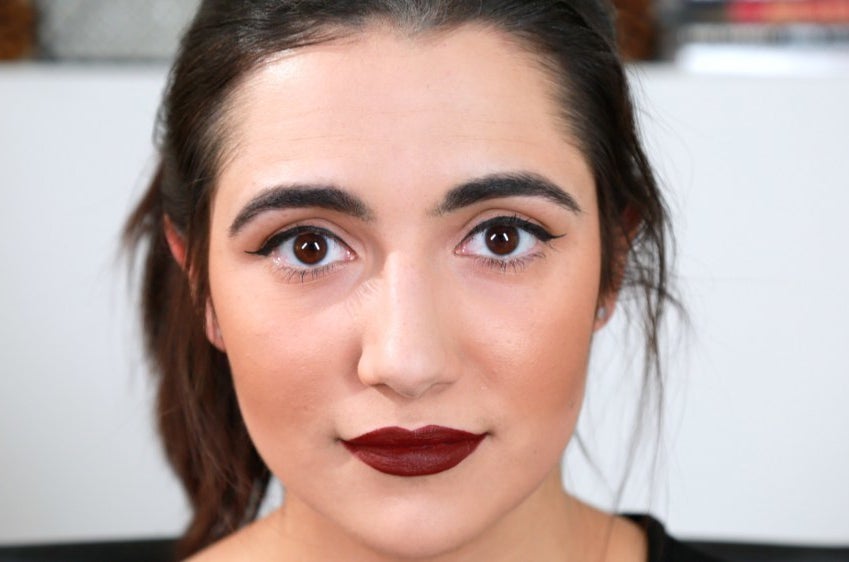 Here's Kristin's face after using the brush to also apply foundation, blush, and setting powder: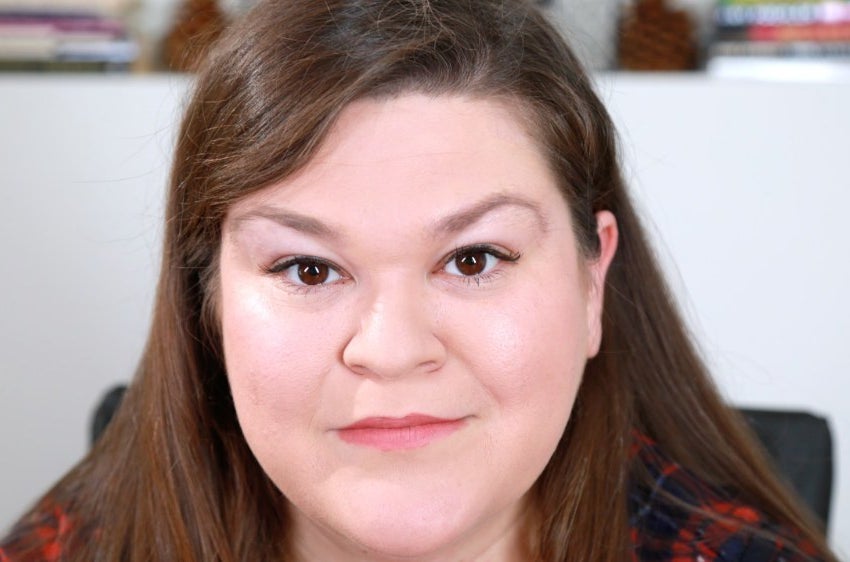 And here's Freddie after following the same routine, except she blended tinted moisturizer with the brush instead of foundation: