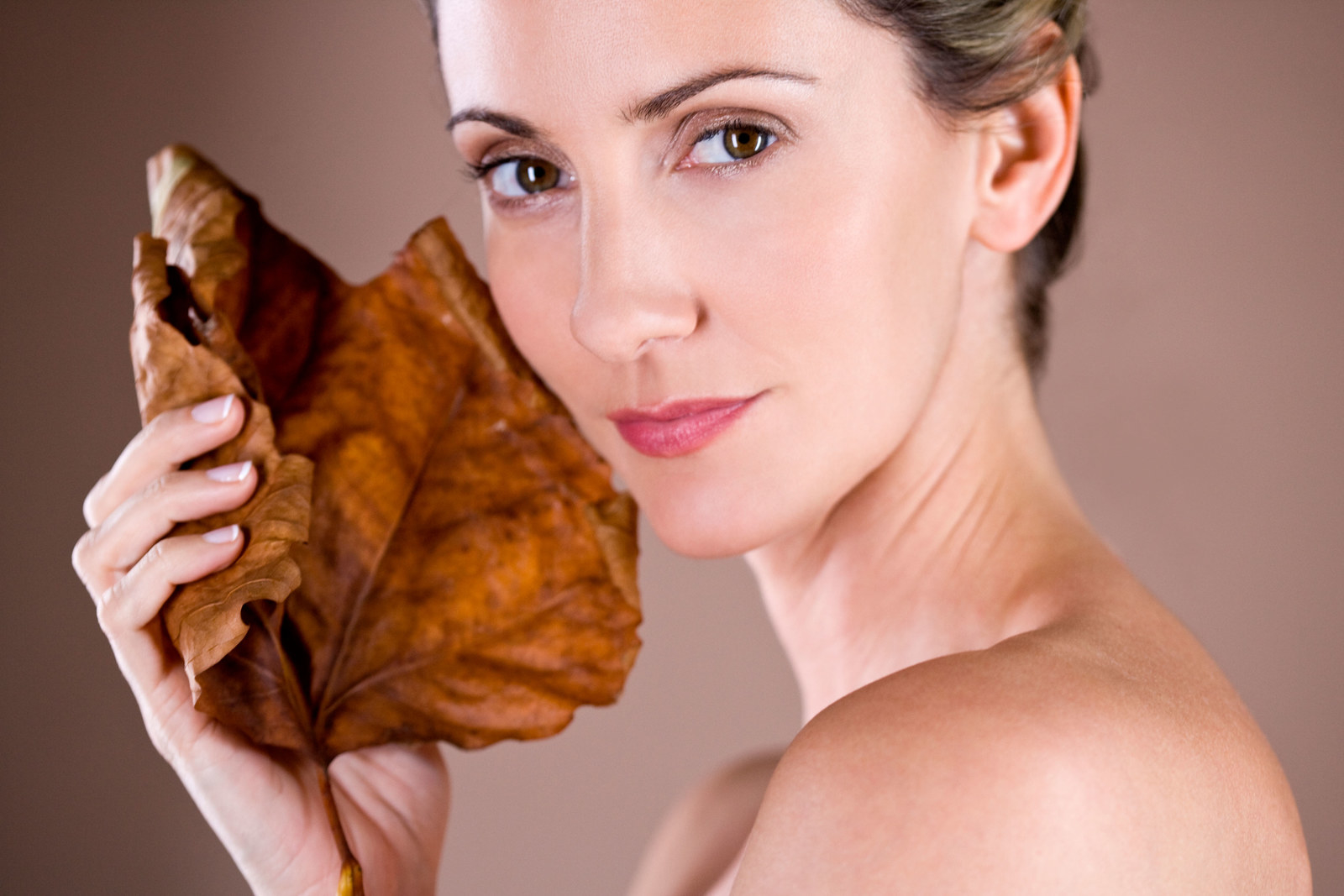 Fall skin care tips for soft skin
Fall is the time to get ready for winter by nurturing and revitalizing skin that suffered through summer abuse of sun exposure, chlorine, and salt water.
* Detoxifying is a great way to jump-start your fall skin care routine. There are several detox methods you can incorporate into your lifestyle; dry brushing, sea salt scrubs, seaweed and algae soaks, clay masques, body wraps, saunas and exercise are good basics. They open pores, stimulate circulation, and help the body eliminate toxins.
* Replace body and facial washes that contain harsh soaps that dry skin with natural moisturizing washes that won't damage skin.
* Exfoliating helps to remove tired, old, dry skin cells, revealing healthy, vibrant skin. A good exfoliating scrub should contain gentle, natural ingredients that won't damage skin. If you can't find one without harsh ingredients, consider making your own at home.
* Staying moisturized now will help keep ashy winter skin from appearing during the colder months. Your skin has a natural layer of protection that keeps harsh irritants out and your own natural moisture in. When this layer gets disturbed or damaged--by weather, washing, chemicals or toxins--your skin will dry out and age faster. Take a tip from dermatologists; instead of a conventional moisturizer use a shielding lotion. It keeps your skin's protective layer intact so your skin stays smooth and firm.
Fall skin care recipes
This ultra-moisturizing face mask is perfect to help skin recover from summer and get ready for fall and winter.
* Peel 1/4 cucumber and puree in a blender. Don't leave it in there too long - heat tends to destroy nutrients.
* Remove the cucumber from the blender and add:
* 1 tablespoon of plain yogurt and
* 2 tablespoons of whole leaf aloe Vera gel
* Apply the mixture to your face and neck and leave on for 15 minutes. Wash off with warm, pure water and then rinse with cold water to close the pores.
This post was created by a member of BuzzFeed Community, where anyone can post awesome lists and creations.
Learn more
or
post your buzz!