Eczema is often associated with oily skin, but those with normal or dry skin can also be affected. In fact, one of the major reasons why an eczema treatment might not work is because you've chosen the wrong treatment for your skin type. A good shielding lotion can be used for any skin type, but if you're using another eczema treatment, you should verify your skin type before you choose your product.
Many people have trouble figuring out their skin type. Here is a little quiz that will help you to indicate your type of skin:
1.

How does your skin feel in the morning?

It feels tight and doesn't usually have sheen unless it's very dry

It feels oily so you want to wash it ASAP

It feels just as usual without any dryness or excess oils

It seems to be fine, but after you wash it, it feels tight or itchy

I don't know. I've never thouhgt about it. Probably it feels just fine.

2.

In the middle of the day your skin...

...feels tight. You feel like you want to put some moisturizer on it.

...is greasy and sheen so you need to put some powder

...is fine but there is some oily and some dry spots on it

...sometimes cracks and burns. Can feel uncomfortable under makeup

...is soft and smooth. I don't even notice any problems.

3.

How do your pores look like?

Pores? I don't see any of them

They are HUGE, especially around my cheeks and nose.

I can see them just somewhere including pily T, nose and chin

They are slightly seen. Sometimes they are red and looks cracked, especially in winter

They are slightly seen but that's it.

4.

The worst season for your skin is...

Winter - my skin cracks and burns and it's so painful!

Summer - it becomes so oily that my makeup feels really thick and goes away very fast

Every season is fine, could be some problems but not often

Every season as a hell - can't take sunbathes because I will get burn immediately. In winter my skin gets super red because of freeze.

Problems? I don't really have any of them.

5.

What skin care product do you always have in your bag?

A bottle with moisturizer or skin lotion

Napkins or/and makeup powder

Depends on the season. If it is winter - it could be skin cream, if it is summer - makeup powder

Protective creams, that I choose carefully because the most of skin care products just irritate my skin.

I can take my makeup powder with my, but I don't really use it durind the day
Eczema? Indicate Your Type Of Skin To Improve Your Treatment
You got:

You probably have Dry Skin.
Dry skin feels tight and doesn't usually have sheen unless it's very dry. It can be flaky with patches of red, and tends to be a little more wrinkled than other skin types. Make sure that you drink enough water and in addition take in Omega-3 fat supplements - these steps will relief your eczema and dry skin condition. Also, moisturize your skin in summer and use protective creams or shielding lotions in winter. But make sure that your creams and lotions are exactly for dry or sensitive skin.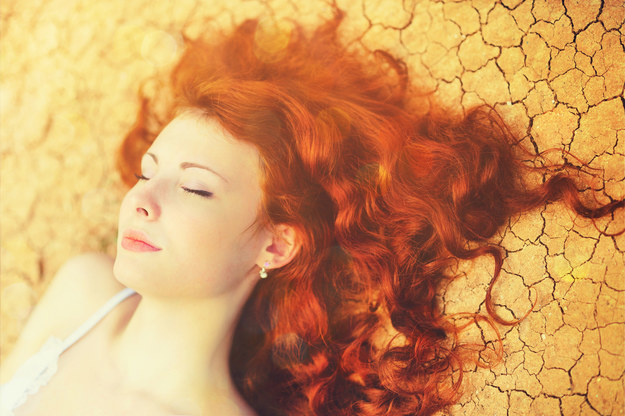 You got:

You may have Oily Skin.
Oily Skin is usually shiny, has large pores and tends to accumulate more blemishes and blackheads than other skin types. These are caused by excess oils (they block the pores and the normal dead skin cells, everyone has them) that turn blackish color when mixed with the oils. The blemishes are caused by infection: the larger the pores, the greater the possibility. The best way for you to keep your skin healthy is to use good skin cleaners and lotions for Oily skin to remove dirt and excess oils. Then you should protect your skin from the harsh environment using barrier creams or shielding lotions. They will keep your oils and moisture in, and protect your deeper layers of skin from irritants and dirt.
You got:

You may have Combinational Skin
Combination skin usually manifests with the 'oily T". The cheeks are dry or normal, but the forehead, nose, and chin are oily. When you chose skin care product, make sure they are approriate for your skin. Also if you have an eczema on the specific area, you can apply the product that matches to this area (for example apply skin care products for oily skin anly on your oily T)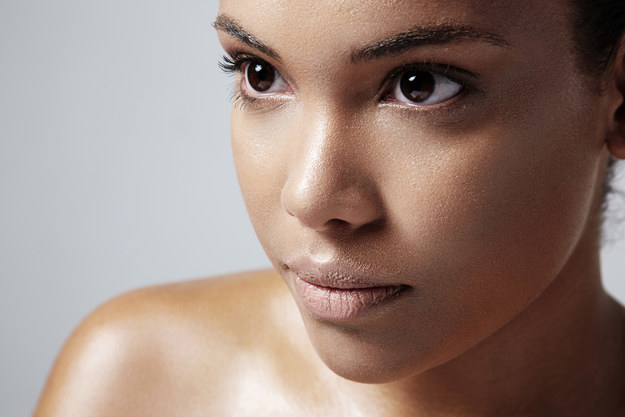 You got:

You have Sensitive Skin.
Sensitive skin has fine pores but blushes easily and tends to react to chemicals, and just about everything else, more readily than other types. This type of skin is the most hard to take care of. Be careful when you chose cleaners, soaps and creams for daily skin care because most of them can injure or dry out your skin. Most of the skin care products for your type of skin should be dermatologist approved and safe. The best options for you are Shielding lotions and Barrier creams - they are safe and natural way to keep your skin protected from toxins and dirt and also they will make your eczema treatment more effective.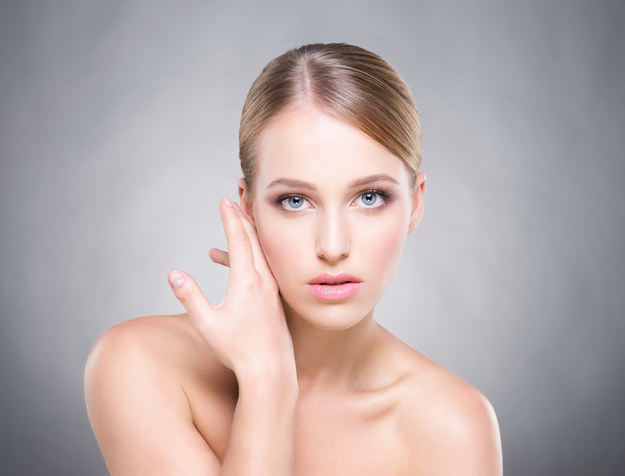 You got:

You may have Normal Skin
Normal skin feels soft, very slightly moist, doesn't flake easily, doesn't blemish easily, and is supple. With this type of skin, you don't need any specific skin care products. Just make sure that your daily skin care products matches your skin and are dermatologist approved. Also, you are suggested to use shielding lotions to protect your skin and keep it moisturized all day long.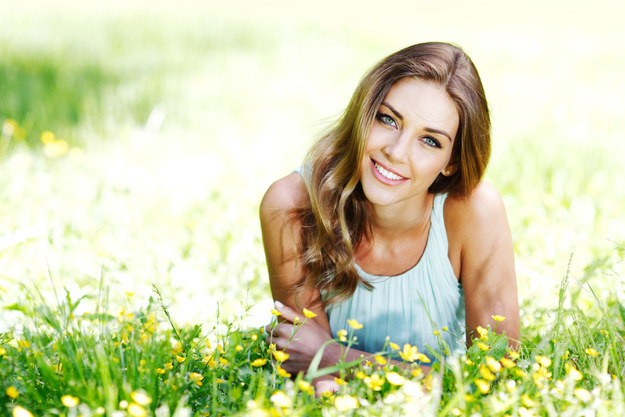 The success of any eczema treatment depends on ensuring the product is right for your skin type. The wrong product will damage your skin further and exacerbate the condition.
You're always safe with a shielding lotion. A good shielding lotion locks in natural moisture and oils, which help to keep out toxic environmental and household chemicals that irritate the skin and cause eczema flare-ups. It allows the skin to do something you may not have thought possible – heal itself.
This post was created by a member of BuzzFeed Community, where anyone can post awesome lists and creations.
Learn more
or
post your buzz!