At the 2022 Grammys, Olivia Rodrigo was nominated for a whopping seven awards — and she impressively took home three of them.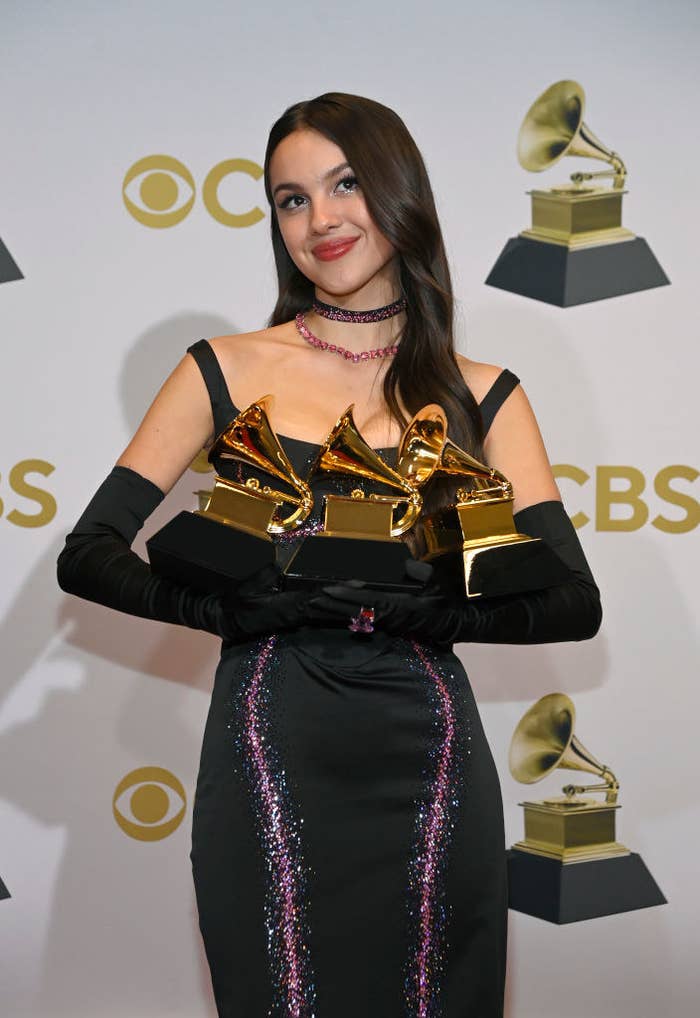 However, it was also giving 2010 Taylor Swift — and not just because of the armload of awards she was carrying.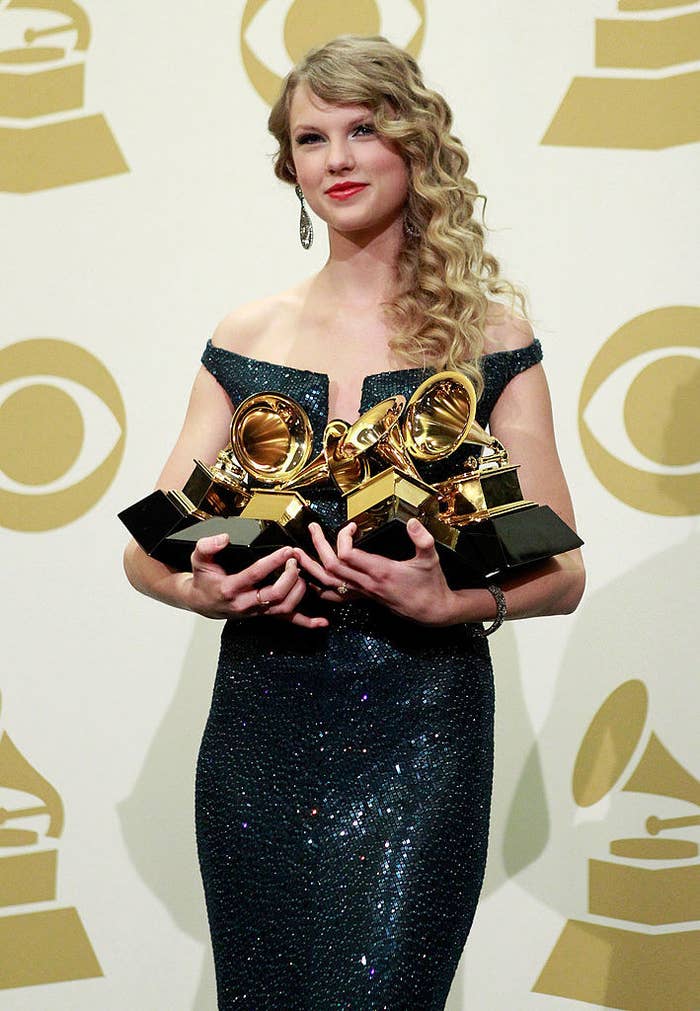 As Olivia hauled her trio of trophies to the press room, she accidentally dropped one.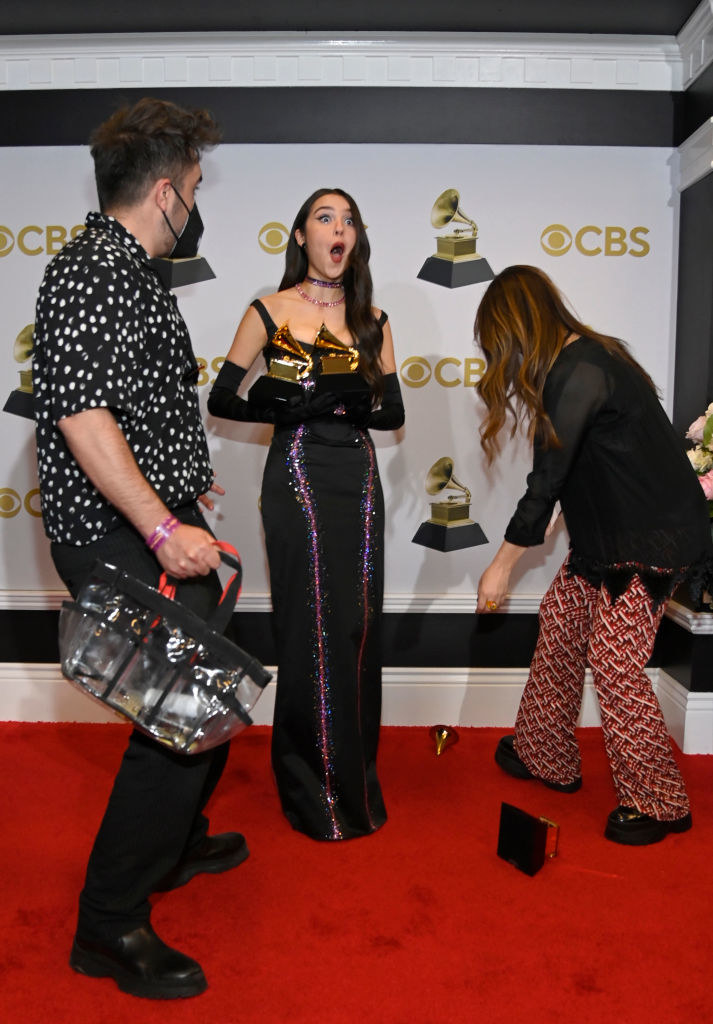 I mean, it's kind of poetic that an album about a broken heart won a broken award.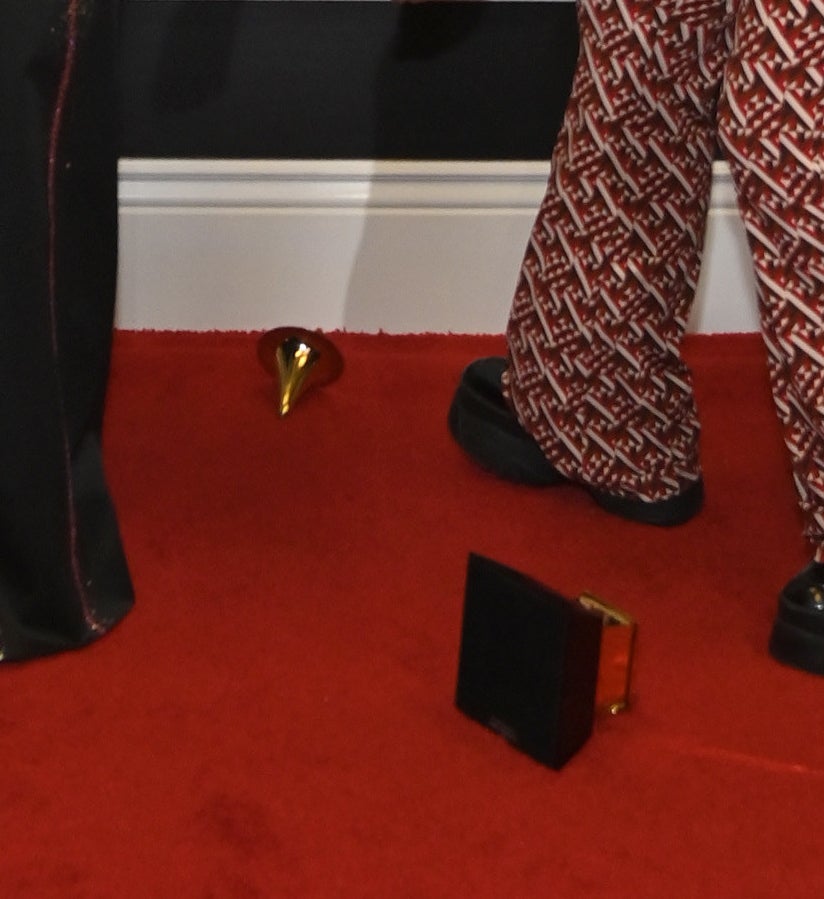 Like a flashback in a film reel, Taylor accidentally sent one of the four Grammys she won in 2010 sailing to the ground below.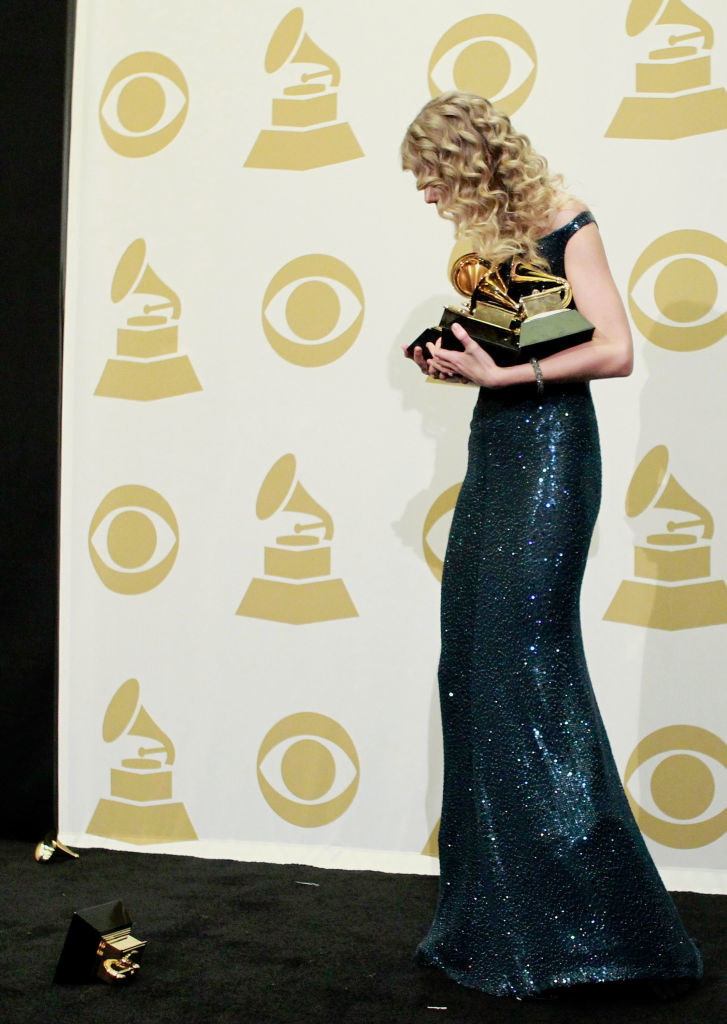 Honestly, you'd think the Grammys would've made a few design improvements in the past 12 years.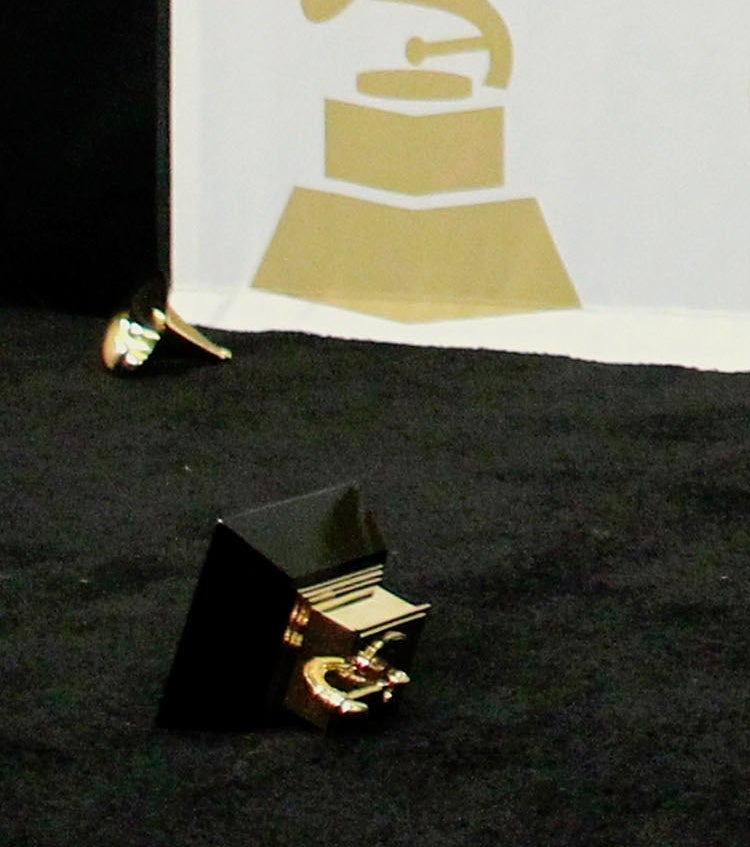 Of course, fans couldn't help but draw the comparison between the two.
This isn't the first time fans have drawn comparisons between the two, but they're also celebrating Olivia and Taylor's continued support of each other.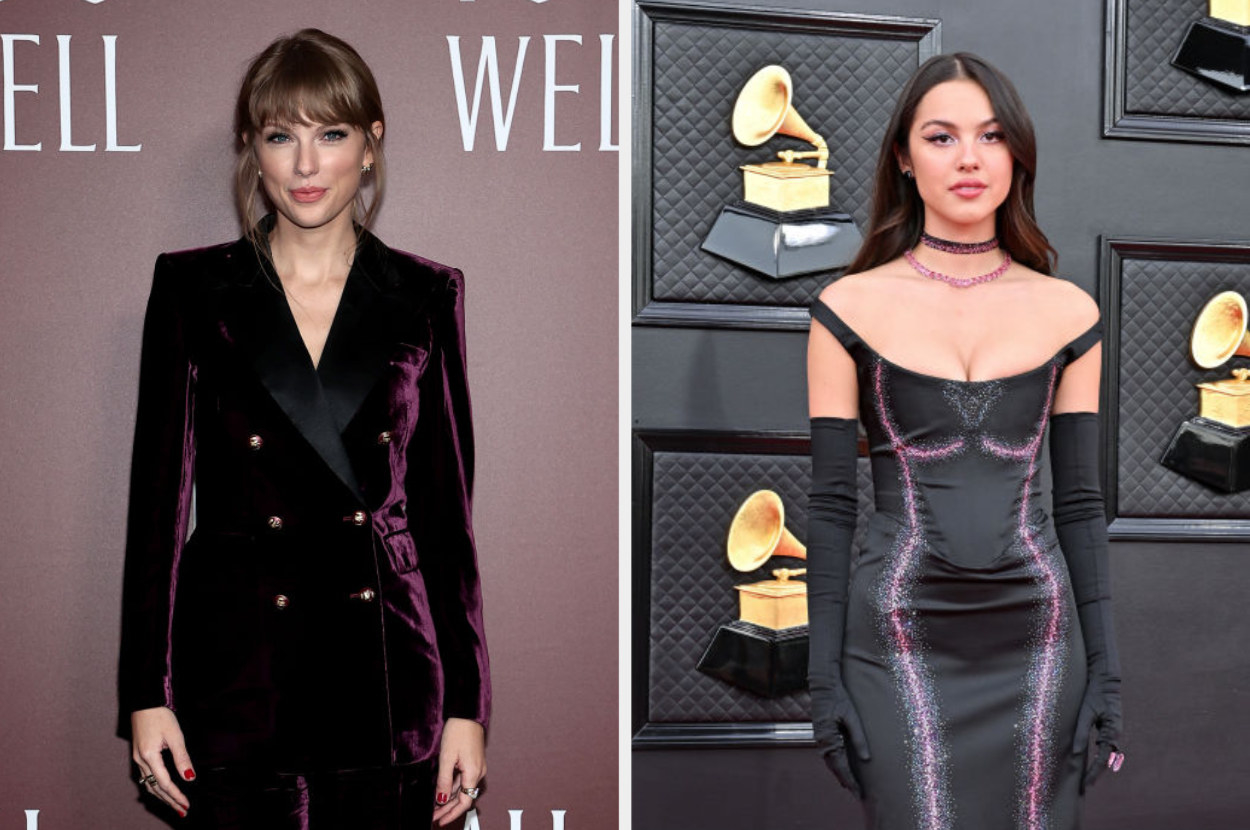 Unfortunately, Taylor didn't attend the Grammys this year, so we didn't get a reunion pic — but we can't forget the adorable moment when they finally met in person at the 2021 Brit Awards.
I'm sure that in a few years, they'll be accepting a couple more Grammys together — and hopefully they'll bring along a couple friends to help them carry all their awards.