You know Lizzo — "Truth Hurts" singer, tiny purse carrier, and accidental star of an almost real-life rom-com alongside Chris Evans.
She's also known for pulling bold looks, such as the corset she wore yesterday with her own photo taped over the Mona Lisa.
In the video, Lizzo lip-synchs along to "Shake That Ass x Roll Me Up" by J. Earl while showing off the process of bleaching her eyebrows.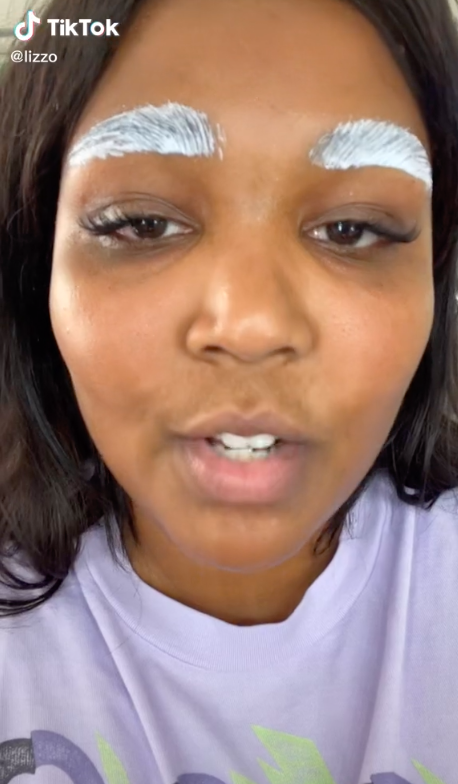 Finally, she debuts her bleached blonde brows along with platinum blonde hair.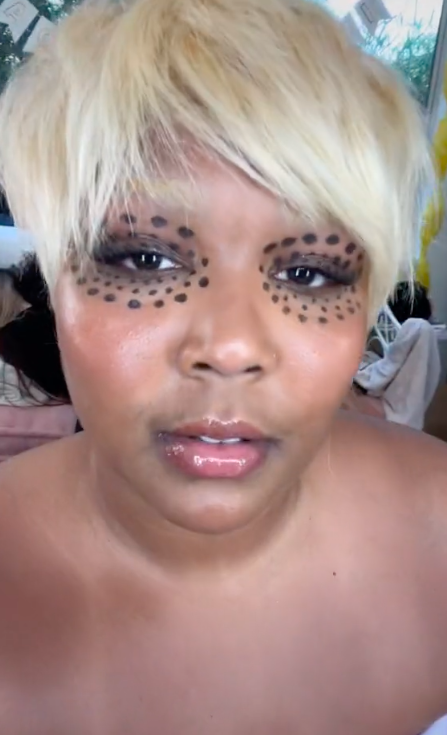 And can I just say, blonde Lizzo did not come to play.