Hi! I'm Kristen, and as you can see here, I have more hair than I know what to do with.
My go-to hairstyle is usually the Ariana Grande ponytail or a low bun.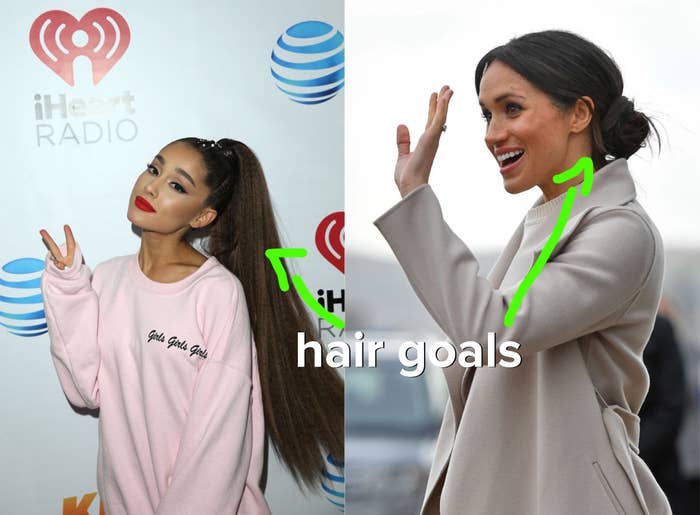 First she uses about a quarter of her hair to make a loop, which she pulls the rest of her hair through.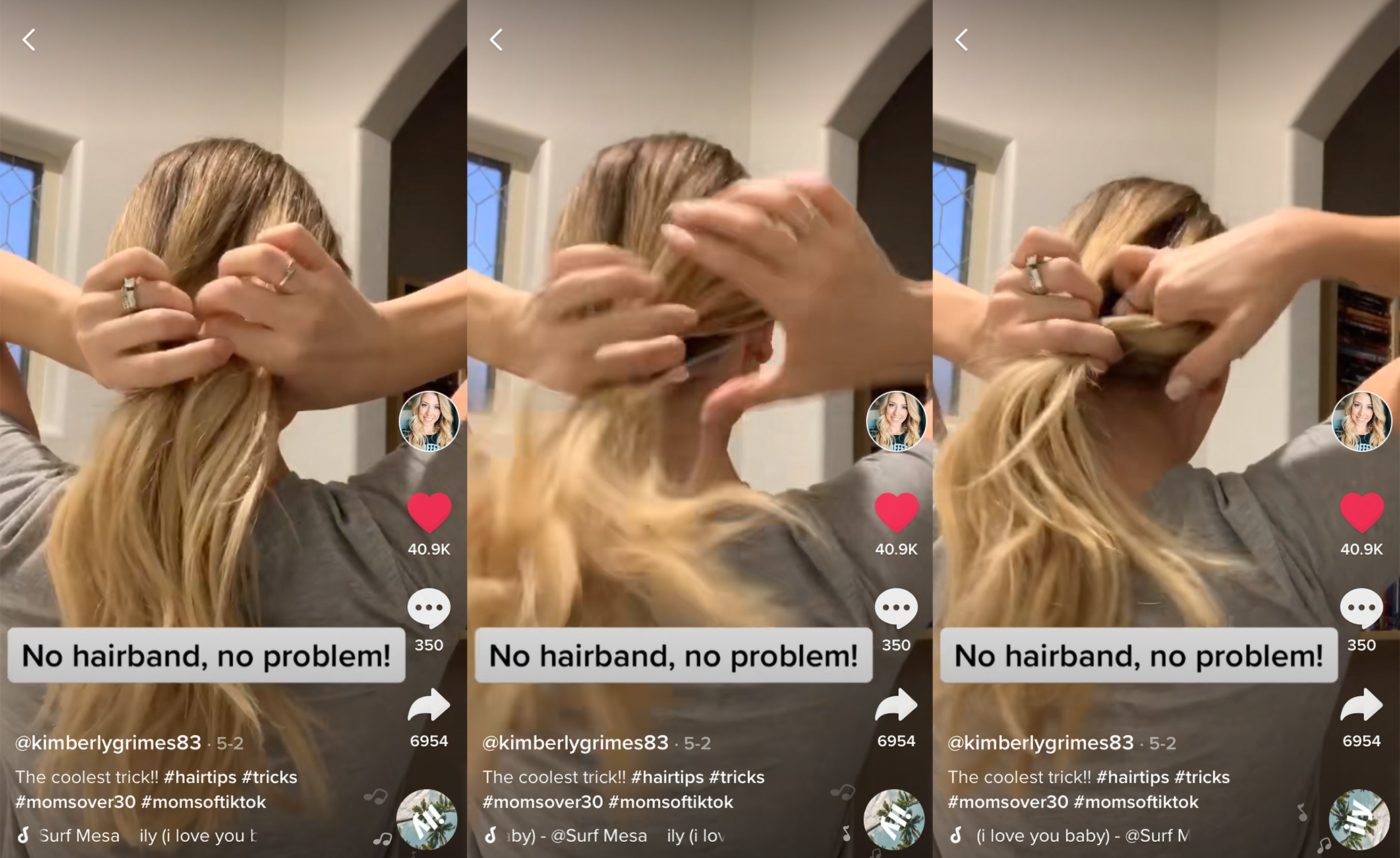 Then she twists the loop and pulls her hair through it a second time. Voilà, ponytail.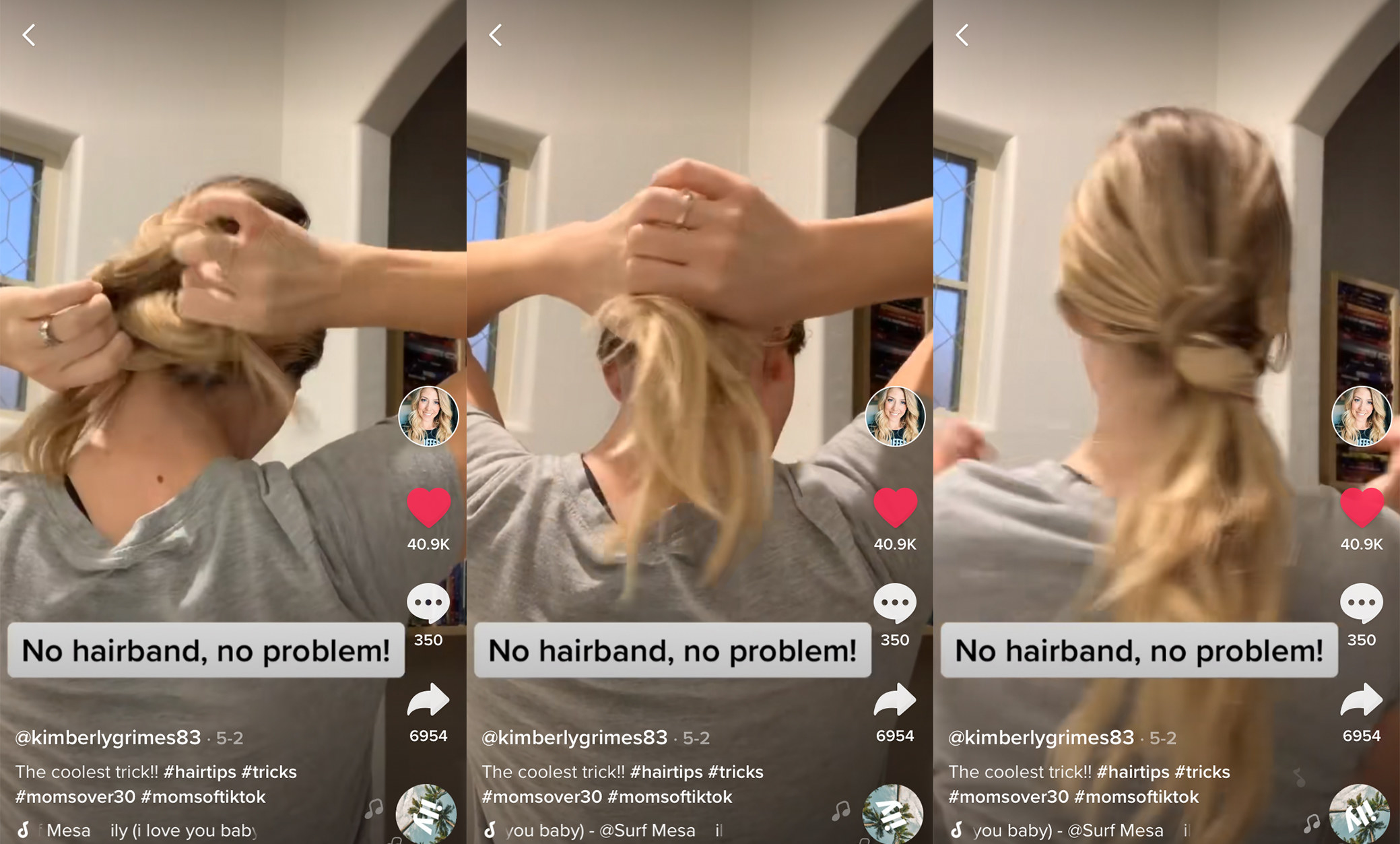 I thought it would be fairly easy, especially considering that fourth-grade Kristen used to secure her bun with a pencil.
My hairstyling skills are pretty lackluster. The most I can do is a simple braid, so I figured that if I could do this hack, then anyone could.
First I started with high hopes and my Elle Woods–as–a–Founding Father top.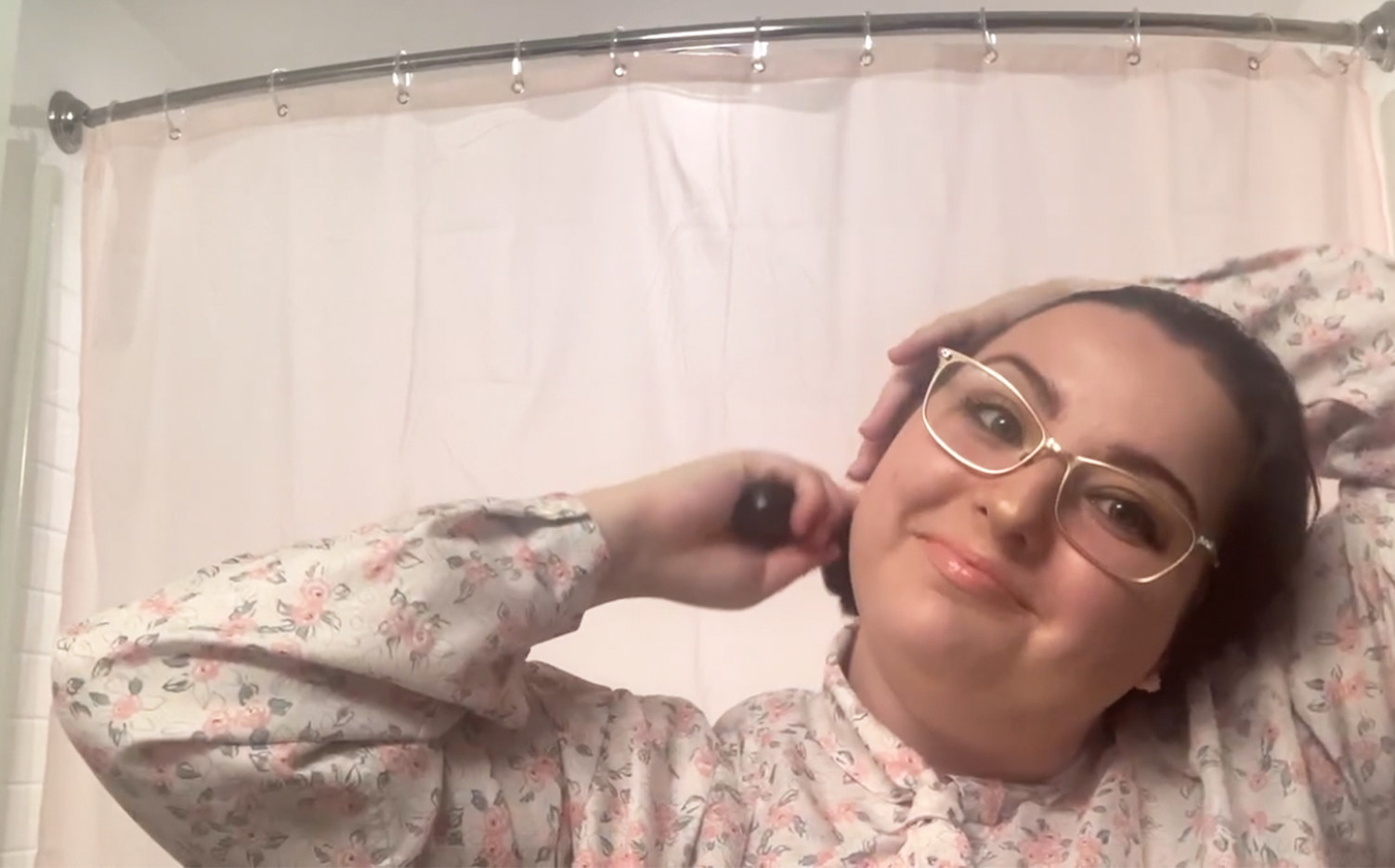 Then began the looping and pulling...
...and my first attempt resulted in this knotted mess.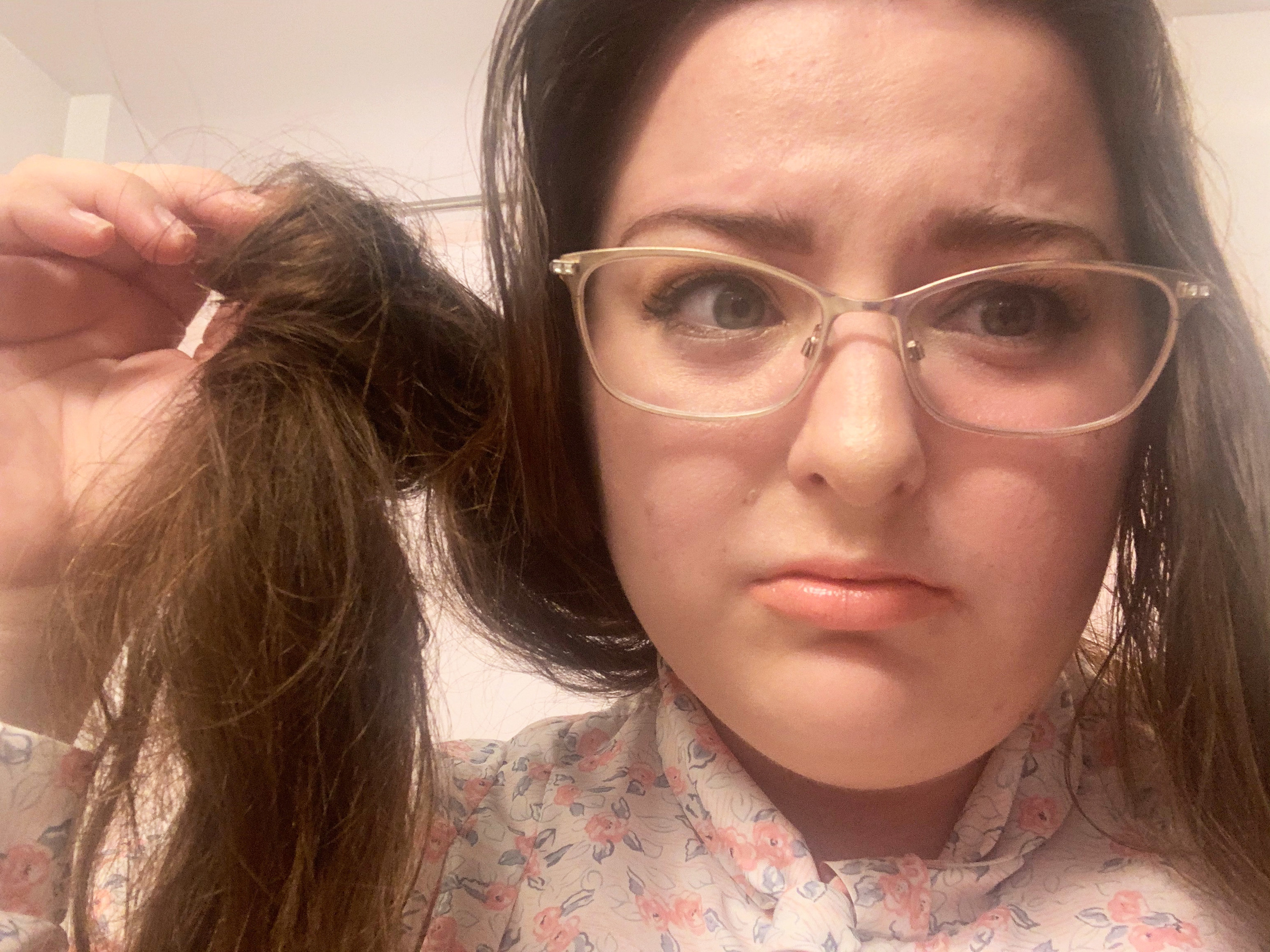 Then I tried again, but my Jefferson-chic shirt collar kept getting in the way.
So after a quick costume change — which was also an attempt to channel the King of Beautiful Hair, Harry Styles — I tried again.
This time, I FINALLY made it work...sort of.
This went way better! It only took two tries to get it down...er, up.
Here's a breakdown of what I did.

The high ponytail stayed up a little longer, but after about 20 minutes of laundry folding, it looked like this.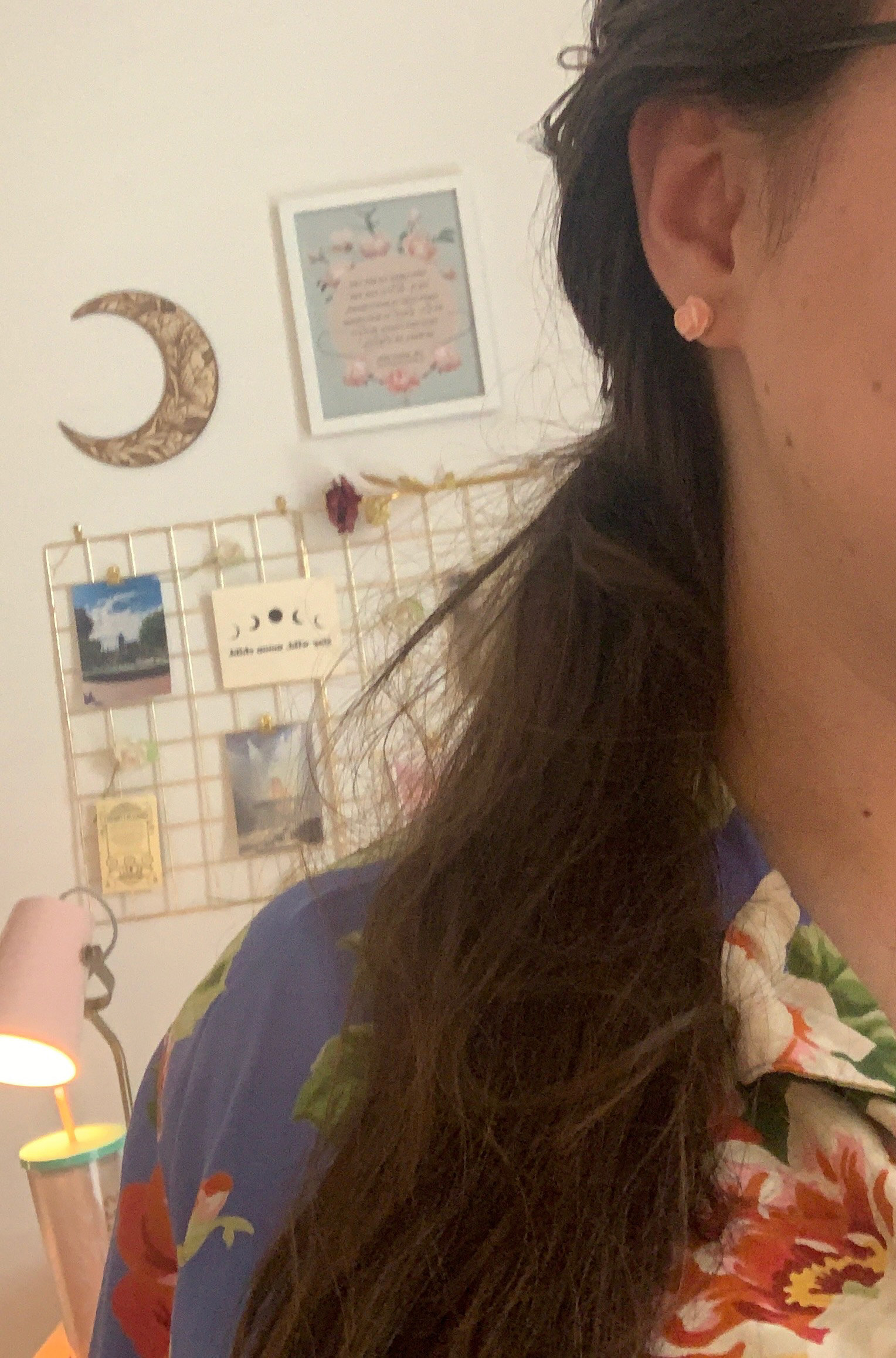 The ponytail continued to fall into more of a side pony as I walked around the farmers market.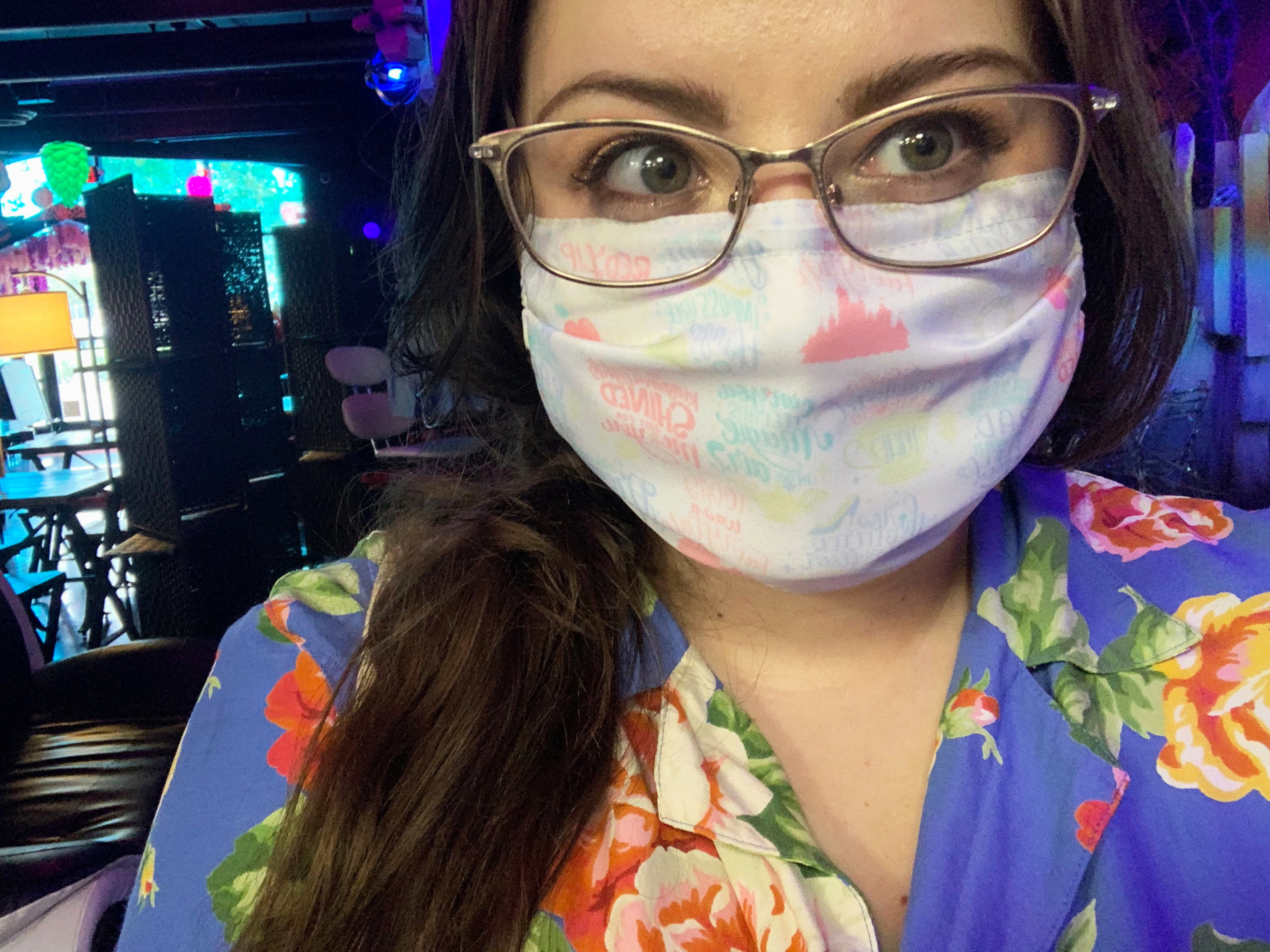 Overall, I think this hack would come in handy in a worst-case scenario where there are no hair ties or writing utensils in sight. Otherwise, I think I'll stick to my tried-and-true fourth-grade method and use a pen.