When you're famous, being photographed by paparazzi comes with the territory. While many celebs are happy to smile for a few pictures out in public, others prefer to pretend the photographers aren't there.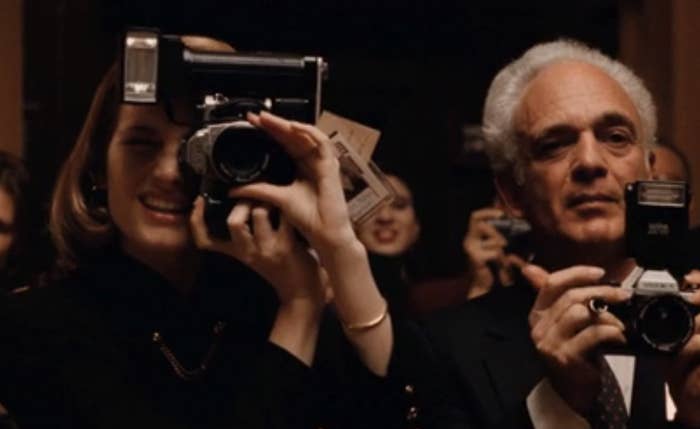 Sometimes, however, celebs take a few extra steps to avoid the paparazzi. You definitely can't blame them for wanting some privacy — and some of them have donned some pretty, ahem, unique disguises to shield themselves.
Here are 21 pictures of celebs wearing disguises to hide from paparazzi:
1.
While strolling through Milan with her fiancé, Jake Bongiovi, Millie Bobby Brown covered her head with a lavender box that matched her outfit.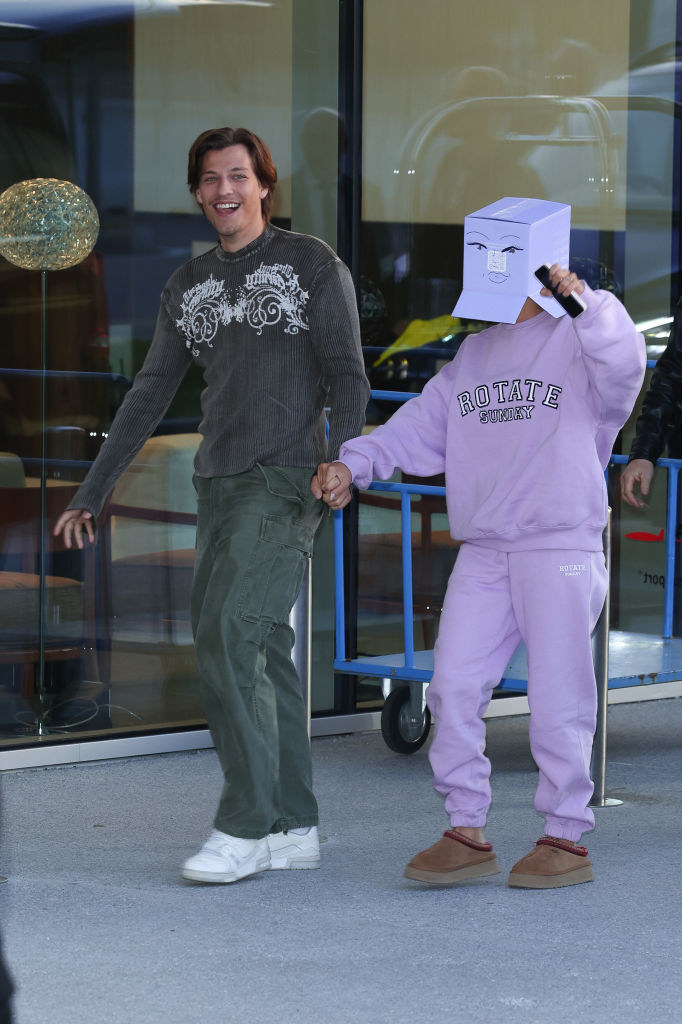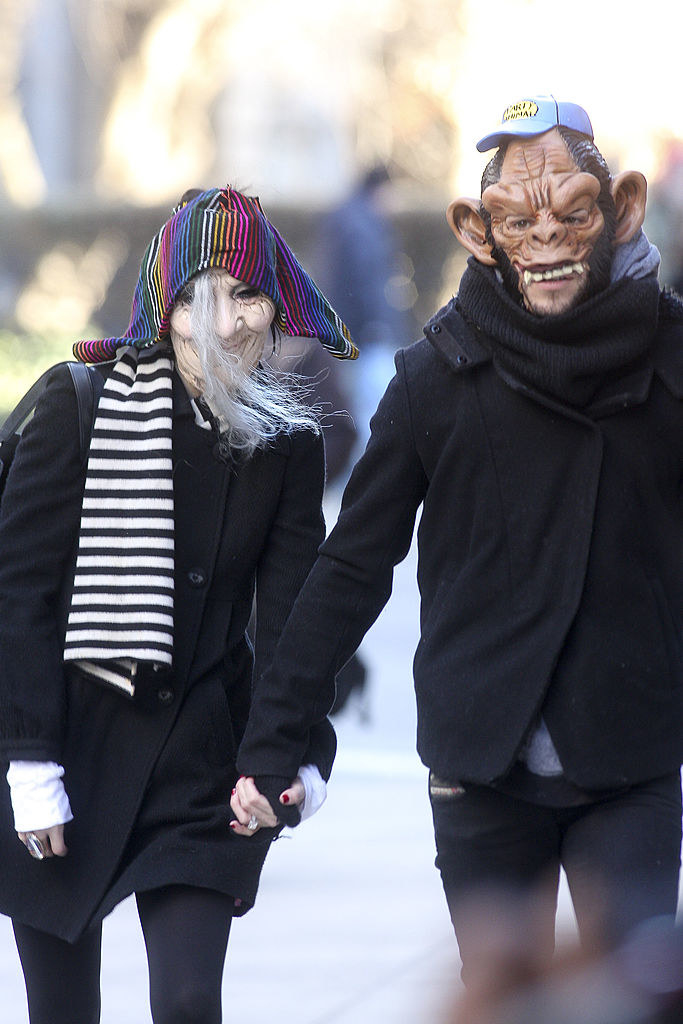 3.
In 2009, Katy Perry bought a giant doughnut pillow that wouldn't fit in any of her bags, but it ended up being "the best paparazzi shield."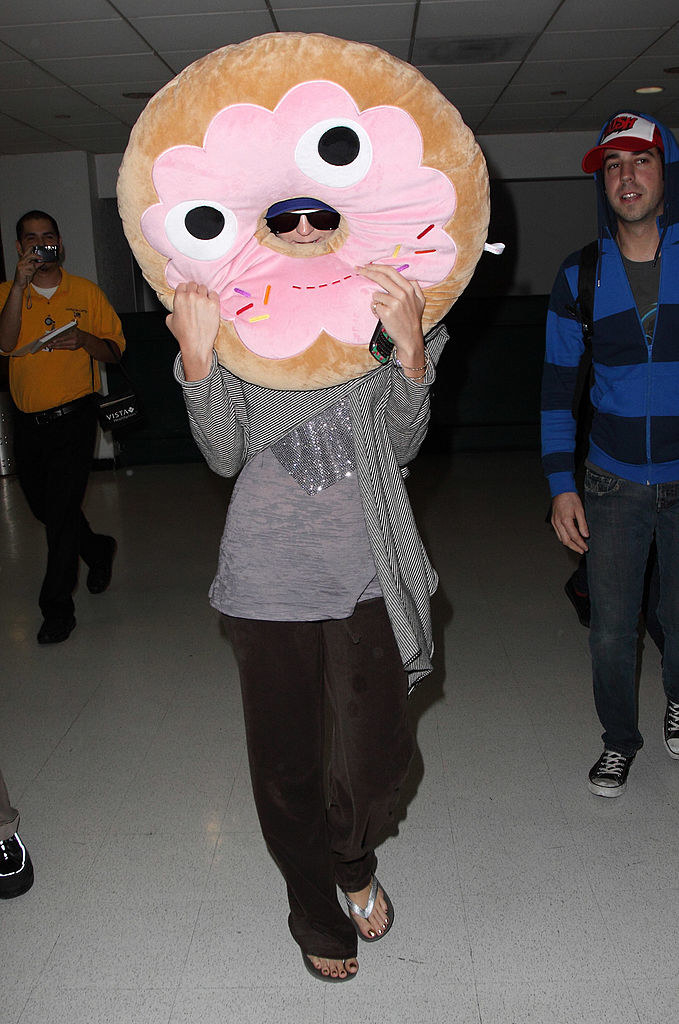 4.
In 2012, Katy Perry wrapped herself in a Chanel beach towel as she walked into the airport.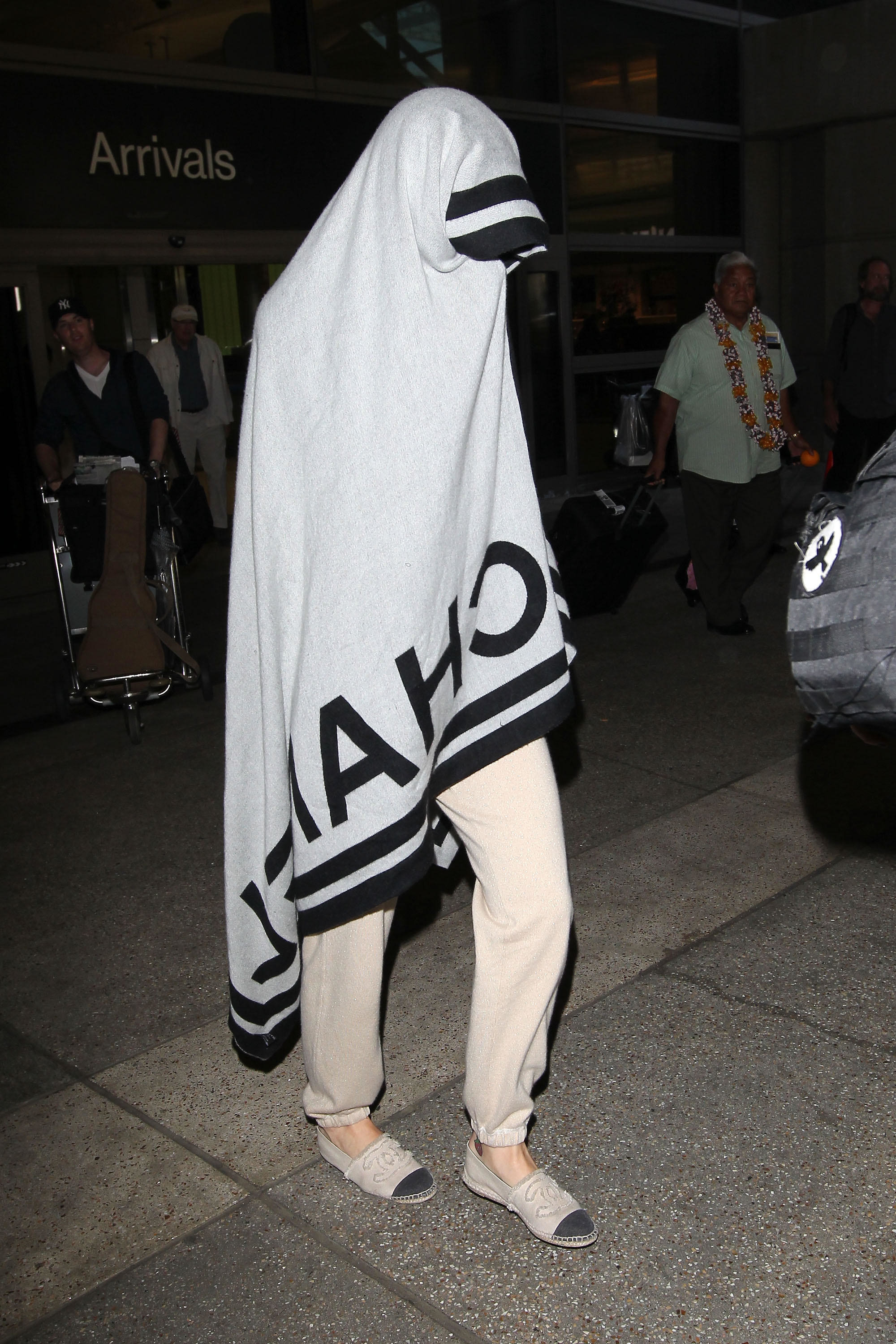 5.
After a taping of Jimmy Kimmel Live! in early 2022, Katy Perry left the studio in a giant poop costume similar to the one from her Las Vegas residency show.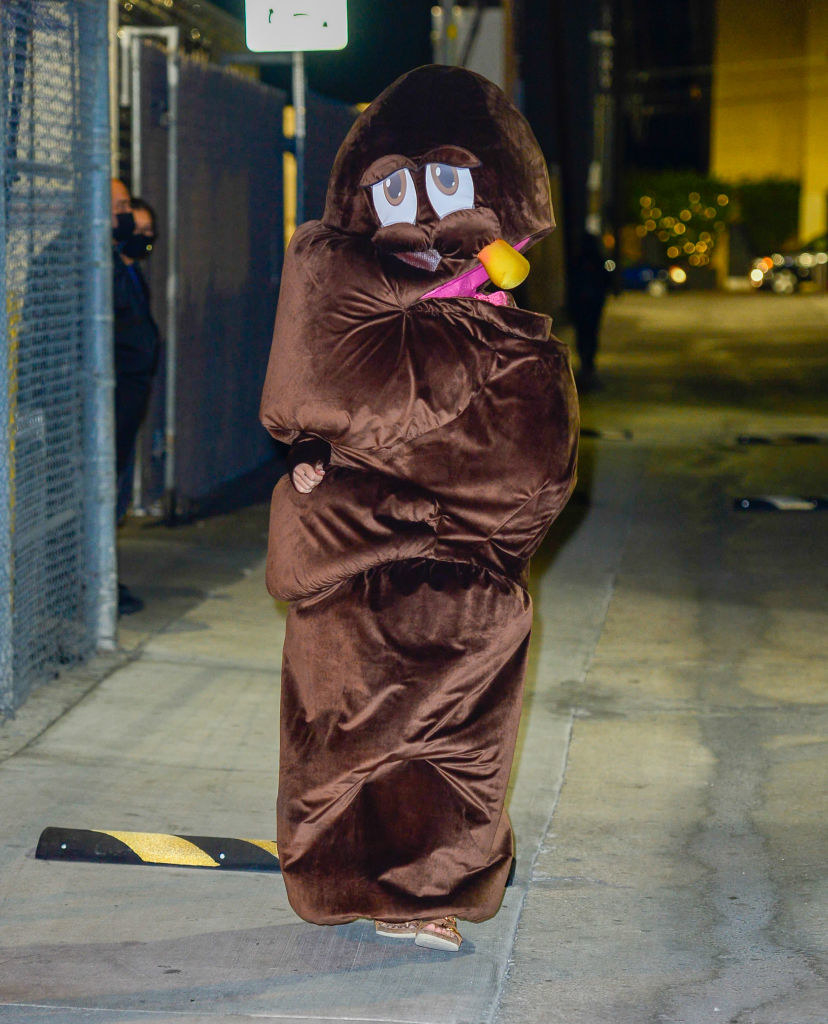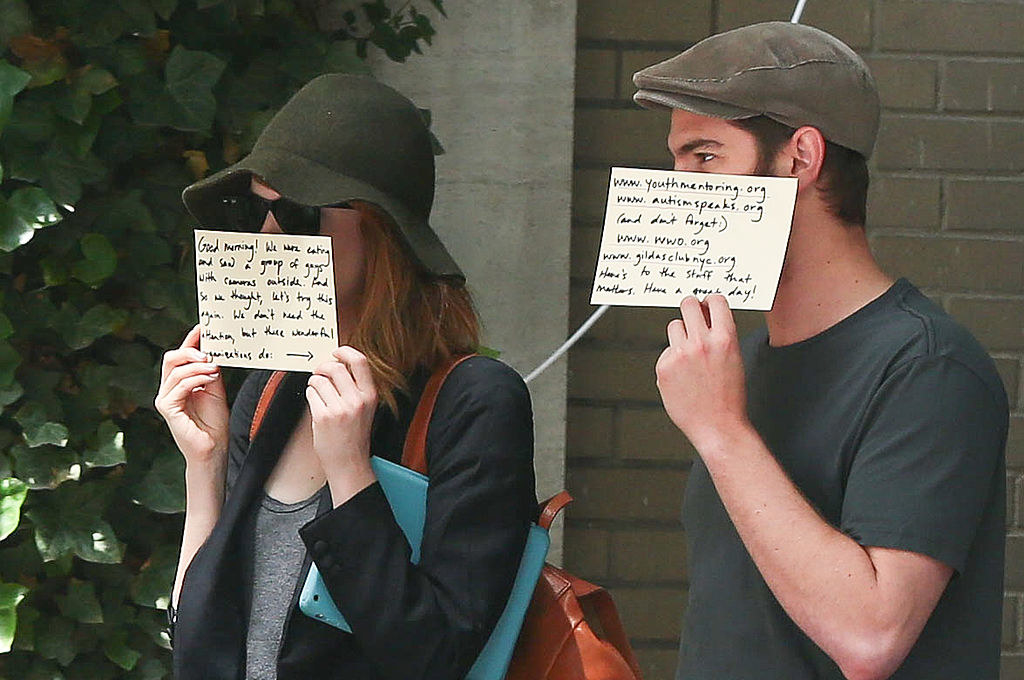 7.
During a 2013 tour stop in London, Justin Bieber wore a gas mask as a "joke" to throw off paparazzi.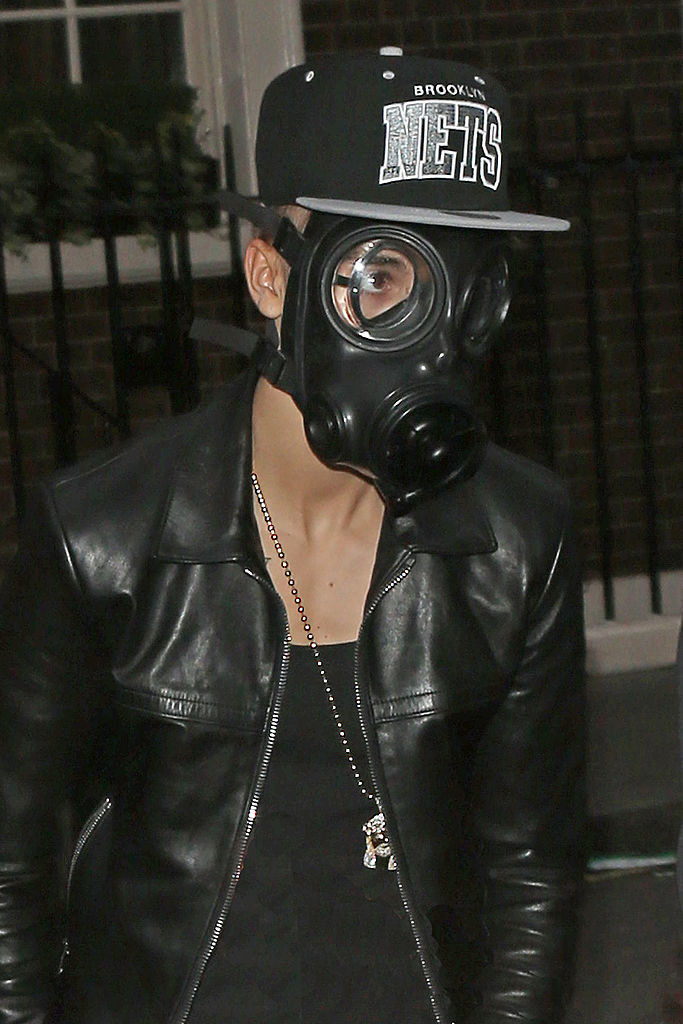 8.
Leonardo DiCaprio found a seasonally appropriate disguise while out and about in LA in October 2018.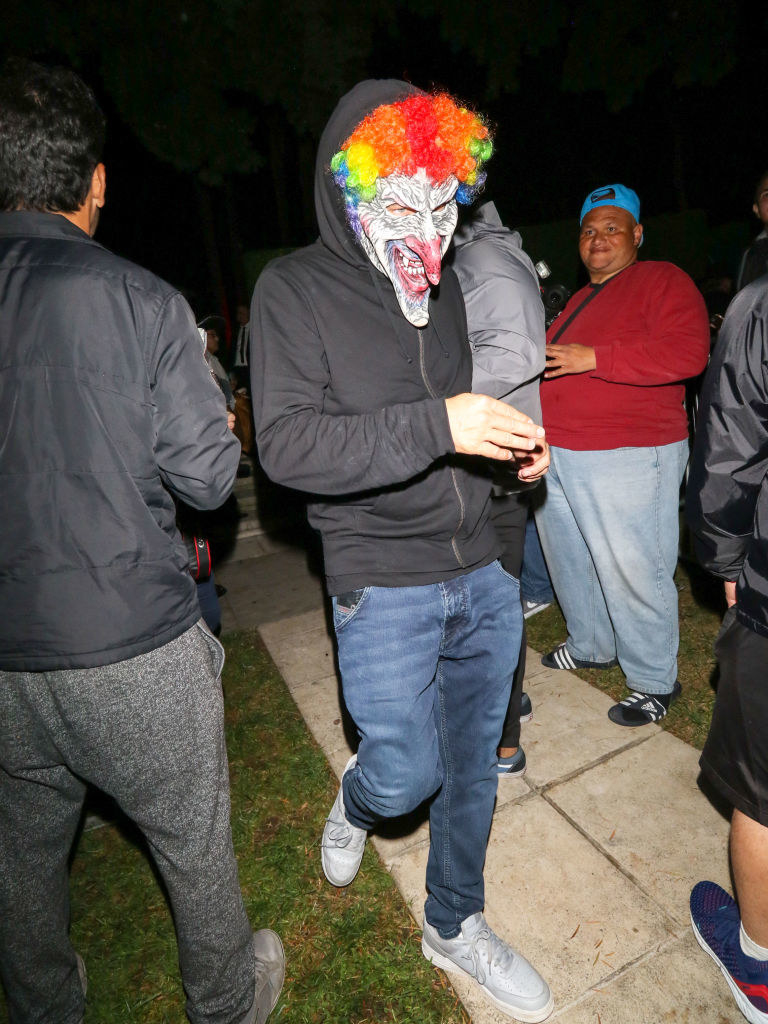 9.
Laverne Cox left LAX with a face visor on in 2016.
10.
Olivia Jade arrived at her Dancing with the Stars rehearsals with a reflective face shield.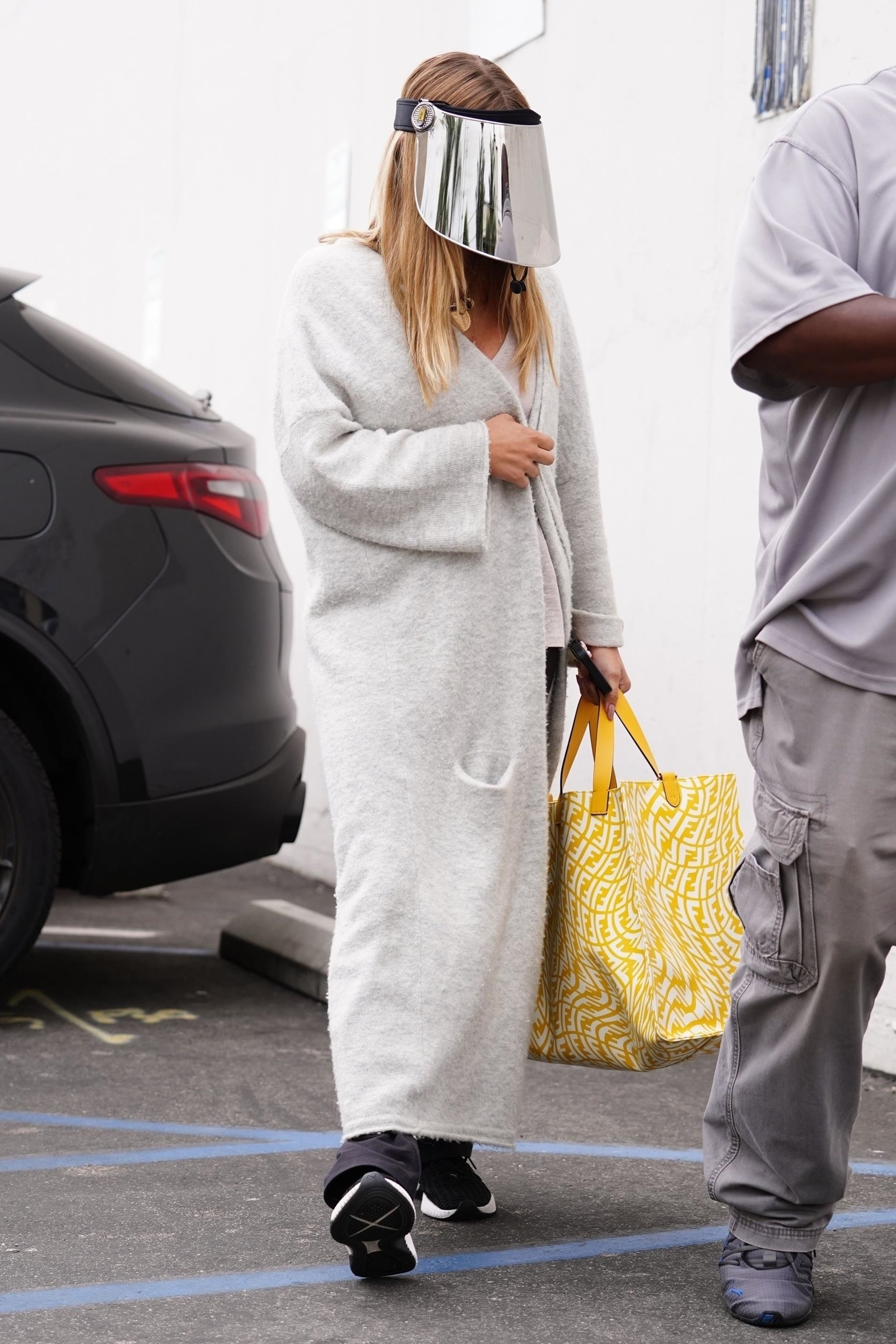 11.
In 2009, Lily Allen walked through Manhattan wrapped in a comforter.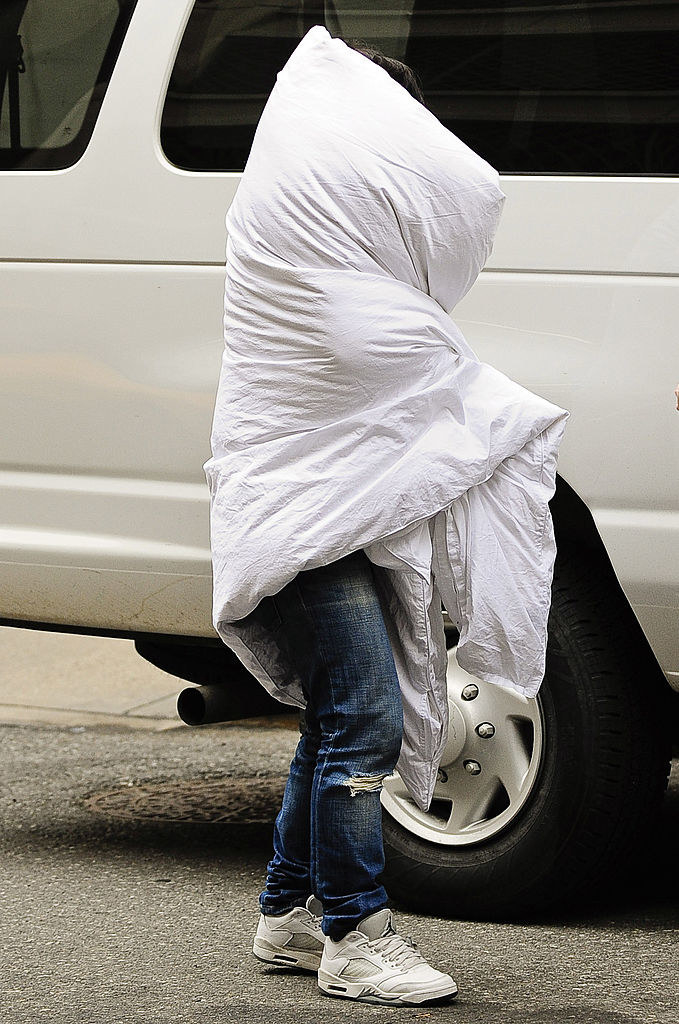 12.
Dustin Hoffman briefly popped a bag over his head while shopping in Paris in 2006.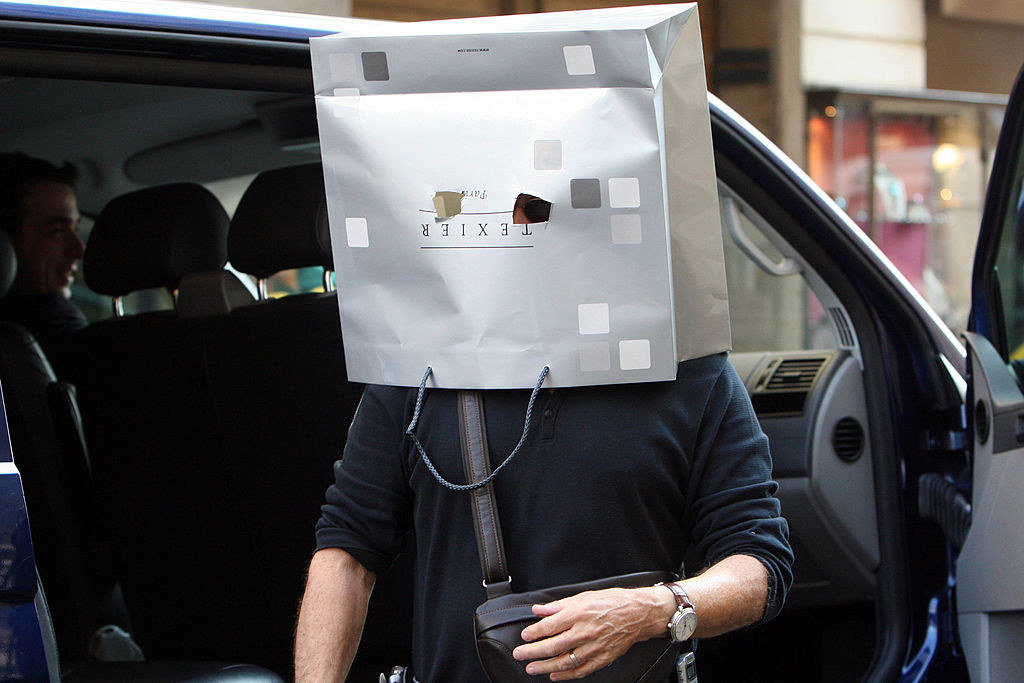 13.
In a cover-worthy pose, Madonna blocked her face with a program while sitting front row at the Jean Paul Gaultier Spring/Summer 2006 show during Paris Fashion Week.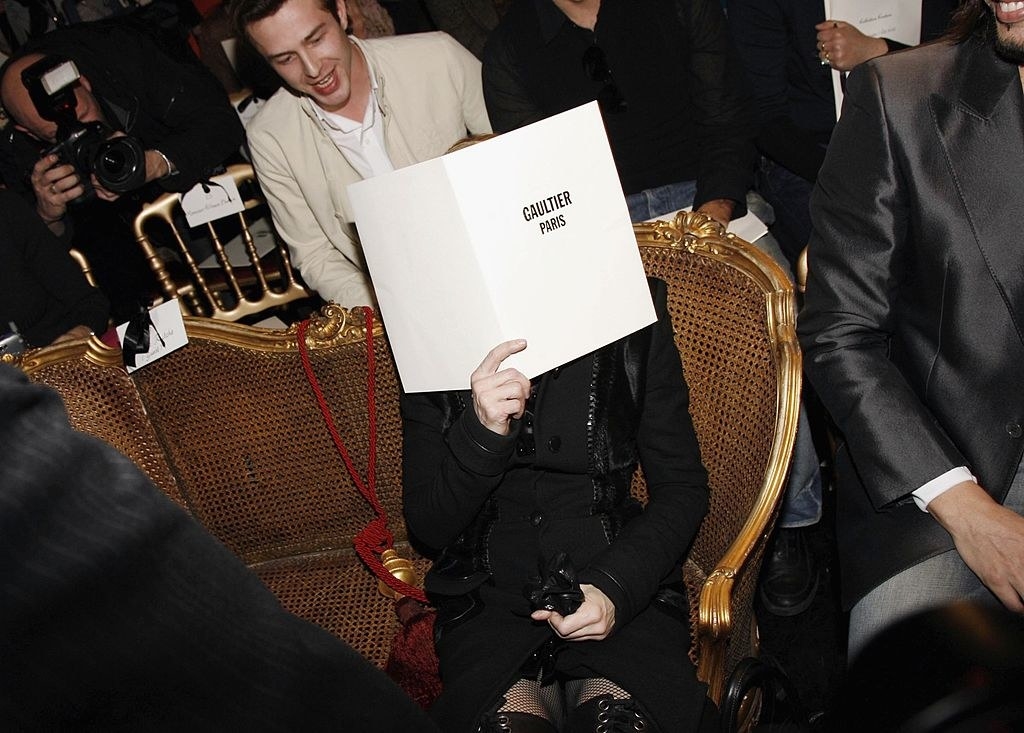 14.
In 1995, Brad Pitt used his wool hat as a mask during his Starbucks run.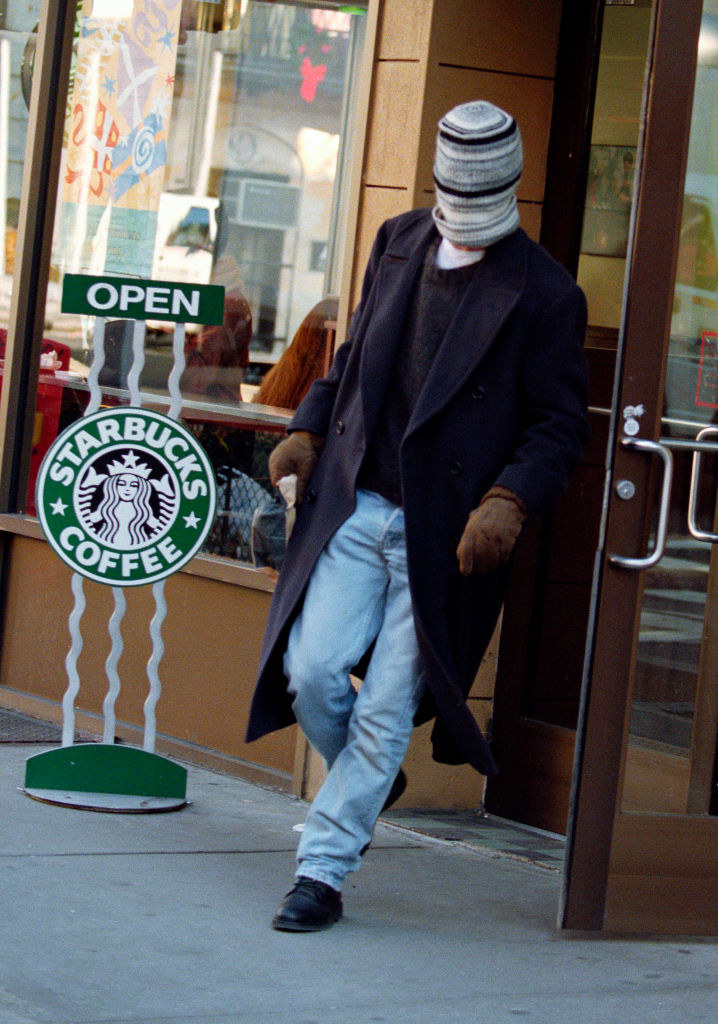 15.
Meg Ryan strategically placed an umbrella while filming In the Cut.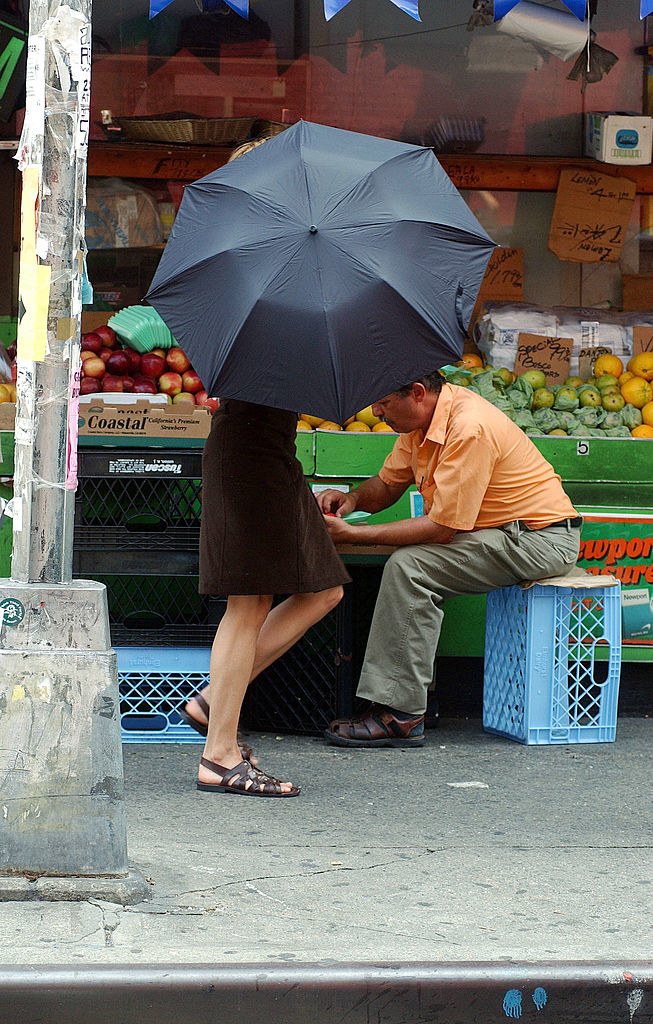 16.
While out to eat in 2002, Jennifer Lopez shielded her face with a napkin, while her then-husband, Cris Judd, opted for an icy stare.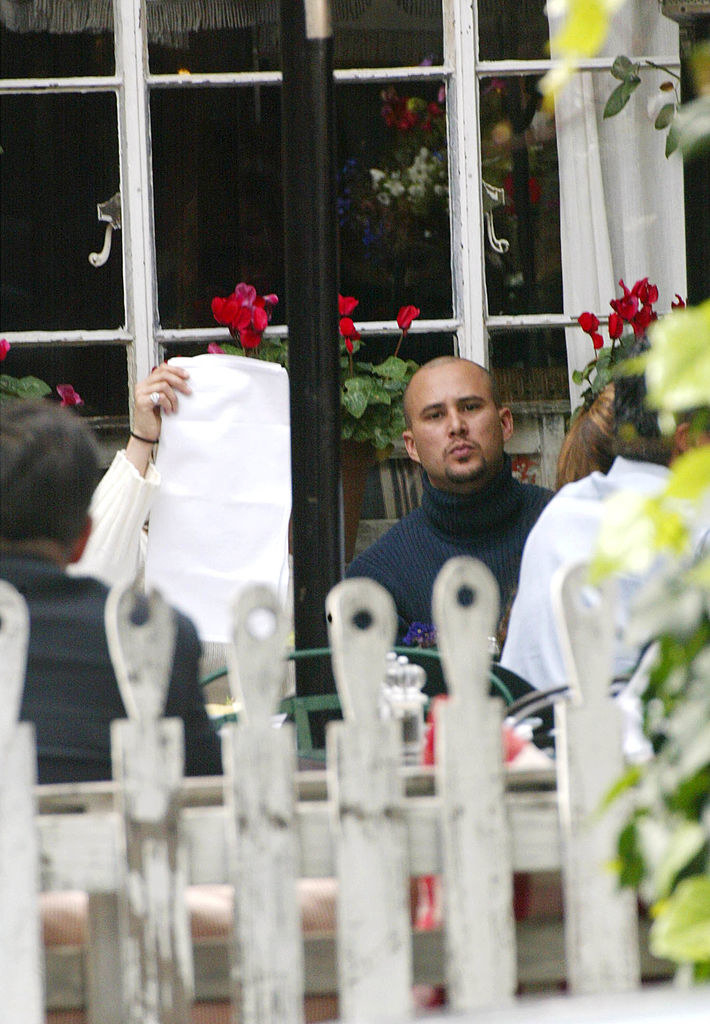 17.
Judy Garland draped a handkerchief over her face to ward off autograph-seekers during a movie premiere in 1962.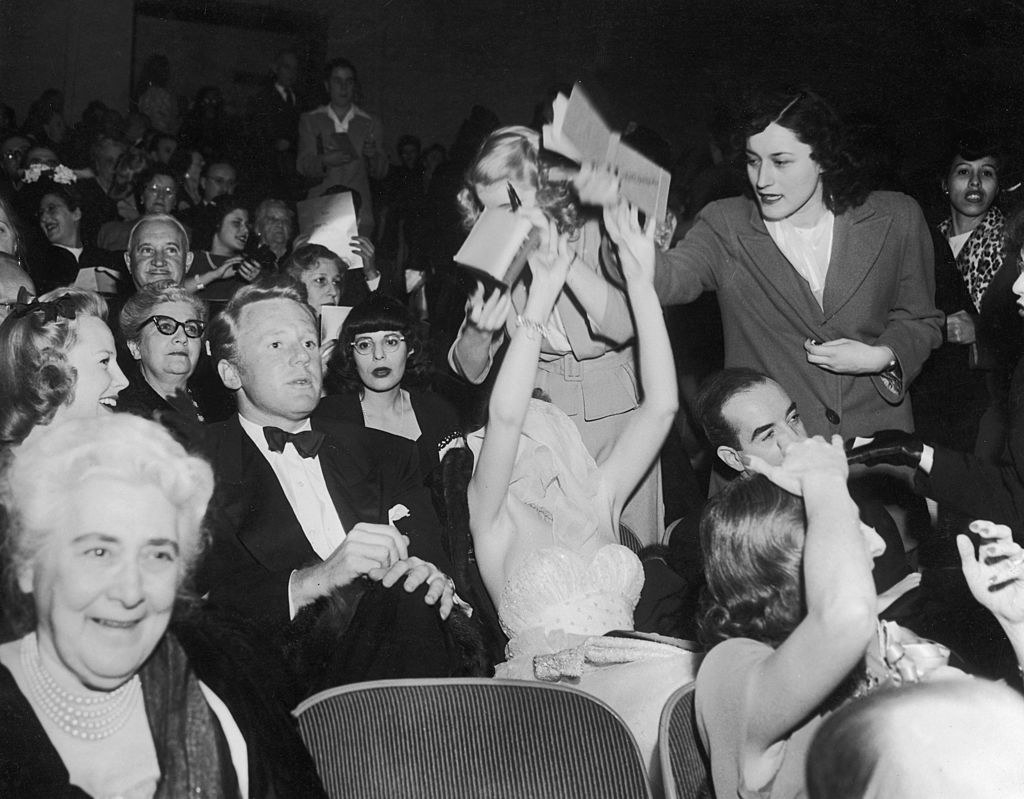 18.
Tobey Maguire used a snowboard as a shield during the 2005 Sundance Film Festival.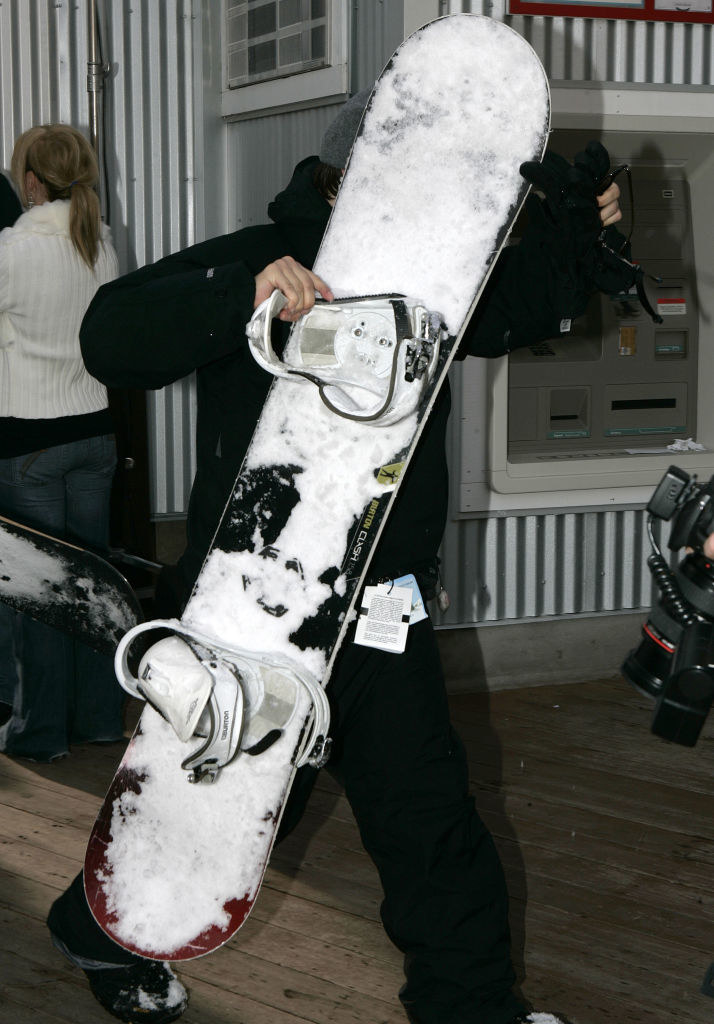 19.
Woody Harrelson got creative with a hat and scarf during the 2009 Sundance Film Festival.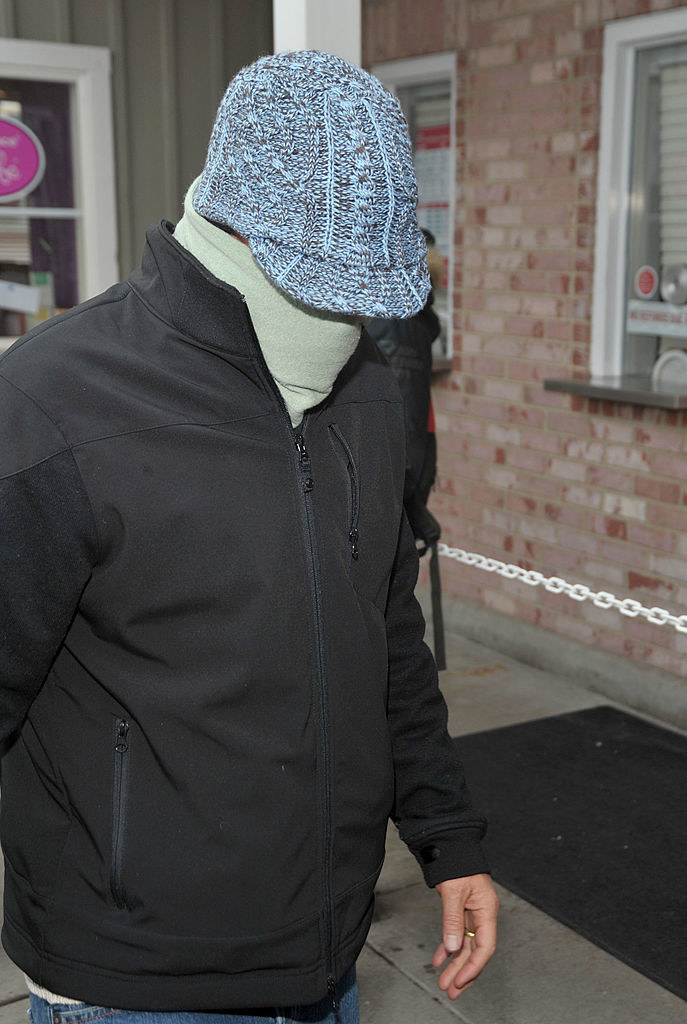 20.
For Halloween 2013, Sandra Bullock and Melissa McCarthy disguised themselves as fishermen while taking their kids trick-or-treating.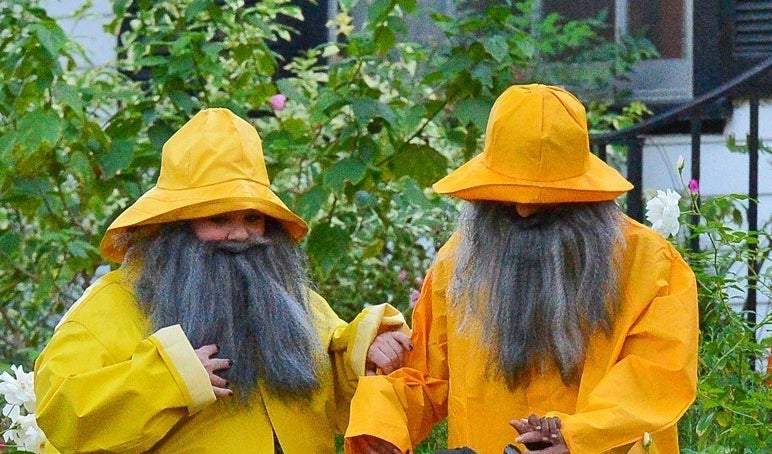 21.
And finally, while starring in a West End production of Equus, Daniel Radcliffe wore the same outfit every day for months after realizing that "because [he's] wearing the same thing, it all looks like photos from the same day," making the paparazzi's pictures worthless.